Our industrial designers, modelers and engineers transform innovative ideas into stunning products.
Product design and development for consumer goods and other products
---
From product strategy and research, to industrial design, engineering and prototyping, to sourcing, manufacturing and fulfillment, we handle all aspects of product development in-house. Having an entire product design and development team within one organization is our key to success and what sets us apart. Our product development team thrives on collaboration; we'll work together – and with you – through every step of the product design and development process, culminating in a beautifully-designed product that resonates with those who will be buying it.
One proven partner for your product's entire development process.
Our product development agency is committed to building the best products in a variety of industries including connected home and IoT, medical, sports and sports protective gear, food and beverage, kids and pets; we turn good ideas into great products.
With a complete product development team under one roof, you'll benefit from an unmatched level of accountability through the whole process whether you're working on a simple product, a complicated connected device or something else entirely.
Each project that comes through our doors begins with a concept, whether that be an idea, a basic sketch or a prototype, that we use to create a well-researched strategy for building your new product. Then, our engineers and industrial designers use our state-of-the-art design and prototyping equipment to create a new product that's ready to be mass-produced by a manufacturer – which we'll also help you find.
Ultimately, when you bring us an idea for a product, we'll see it through to completion.
What to Expect When You Develop a Product With Enventys Partners
With hundreds of new products under our belts, we've developed a proven process for product development that we know works time and time again. Here is the path you can expect to take when you work with Enventys Partners:
Discovery
Our team works with the client to understand their product concept and completes a preliminary product design brief.
Conceptual Development
This is where the DNA of the product takes shape. We start with category and competitor research to get a real time snapshot of the market and technical landscape. We expand this with user-centered research and ideation sessions to define product features and find expanded IP options. The first functional prototype is built to pay down initial technical debt and working drawings are created that define the aesthetic and feature set of the product.
Conceptual Engineering
This is where form meets function. Our experienced team of engineers brings the product into CAD to build a virtual model of the product and solve problems fast. Circuits are designed and built and app interfaces are designed. The result is a looks-like works-like prototype that can be leveraged for crowdfunding, asset generation, or investor meetings.
Manufacturing Prep
Once we have a looks-like works-like prototype, we can begin to prepare for manufacturing through CAD refinement, PCB refinement, app and full backend development and integration of sourced components. This gives us a beta prototype. After prototype testing and evaluation, and final CAD reviews, we are able to provide documentation, drawings and a file package for a finished product.
Manufacturing
After working with you to select a factory, we can help you navigate pre-production sampling and get you ramped up for mass production.
Prototyping and Product Development Services
Our full-service capabilities allow us to handle every step of the process completely in-house, from branding and design to manufacturing and marketing.

We use design-thinking methodologies to uncover user and market insights to help make informative decisions throughout the entire product-development lifecycle.

Our industrial designers balance form and function to create beautiful products that tells a story and resonate with consumers. They create holistic designs that add patentable features in a consumer-centric design language.

Our mechanical and electrical engineers work with the industrial designers to solve the technical challenges of the product to ensure it looks and functions exactly as it should. The designs are built in CAD to evaluate virtual models prior to prototyping or manufacturing and iteratively prototyped to ensure proper functionality.

Iteration is key to building great products; we build prototype after prototype, not satisfied until the product is perfected. We have a suite of tools like 3D printers, laser cutters, thermoformers, water jet cutters, CNC machines, molding equipment and PCB ovens to prototype the mechanical and electrical components of your product.

With decades of experience in supply chain management, our sourcing and logistics team manages all aspects of product sourcing and manufacturing.

Fulfillment
Our product development firm's decades of experience and our facilities across the globe allow us to meet all your sourcing and fulfillment needs.

We're a One-Stop Solution.
We're a turnkey product development company and launch agency, meaning we provide entrepreneurs and established companies with a solution for all their go-to-market needs.

We Are Agile.
With a large product development team and a state of the art prototyping shop, we can iterate quickly and cut down on product development time.
We Have the Experience.
We've launched hundreds of products, helped file more than 700 patents and built dozens of companies from the ground up through expert product development.
Want to see more?
We've launched hundreds of products, and we go above and beyond to ensure you end up with a product that fits your vision and hits your sales goals.
Current and Past Product Development Clients
Recent Product Development Articles from Our Blog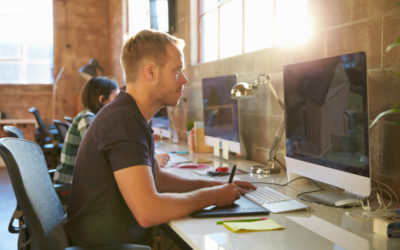 So, you've created an exceptional product and decided to begin the process of sourcing it. Before you get started, there are vital tasks to complete in preparation for lining up the right manufacturer.
read more

How Can We Help?
Whether you need an all-encompassing strategy or assistance with a single service, we provide value for your new product launch. We offer crowdfunding, product development and digital marketing services, all under one roof.

Ready, Set, Launch
We truly shine when a client utilizes all three of our primary service offerings. Having one place to develop, launch and market your consumer product concept helps leverage efforts, reduce costs and simplify the process.