Learn more about Enventys Partners: a full-service product launch company that handles all aspects of product development, crowdfunding and ecommerce marketing.
As a team of designers, engineers, marketers and crowdfunders, we're driven to achieve success for our clients launching new products.
---
Enventys Partners is the industry's only full-service, turnkey product launch agency. We combine start-to-finish, all-encompassing product development services with ecommerce marketing expertise to create innovative products and bring them to market. This provides entrepreneurs and companies with a one-stop solution for all of their go-to-market needs. We have helped file more than 700 patents, launched hundreds of products and built dozens of companies from the ground up. We have raised over $150 million through crowdfunding and helped hundreds of companies streamline their digital marketing strategy.
Our expertise in consumer product development and marketing gives you the vital resources needed to make your product launch a success. Our product development services include product strategy, industrial design, engineering, prototyping and sourcing. Our crowdfunding marketing services are a great fit for companies planning to launch on Kickstarter or Indiegogo, or those who have already launched but aren't seeing the results they hoped for. These services include Facebook advertising, email marketing, campaign copywriting, public relations, social media, video production and photography and much more. Our ecommerce marketing services include digital marketing strategy, content marketing, SEO, PPC, social media marketing, email marketing, Amazon marketing and web design and development.
One thing we know for certain: there is no such thing as a truly bad idea. We're ready to take your idea, concept or prototype and turn it into a market success through product development, crowdfunding and marketing.
Some of the ways we can help you
Most agencies would only use one or two of their services to patch up your digital problems, but Enventys Partners isn't your average agency. We go above and beyond to help clients increase product sales and prepare for the digital future. Our experience, insight, resources and fresh way of thinking make each of our services better than the rest. When you combine all our talents, skills and innovative thinking with your innovative new product, we can't be beat.

Our full-service product development capabilities allow us to handle every step of designing a new product, from market research and industrial design, to engineering and prototyping, to sourcing, manufacturing and fulfillment.

Whether you're running a Kickstarter campaign, an Indiegogo campaign or an equity crowdfunding campaign, we'll work with you to help you successfully launch your new product using crowdfunding.

As experts in both product development and digital marketing, our team knows what it takes to sell products online. We'll craft a custom strategy to help you gain brand awareness and increase sales of your product.
---
We've raised more than $150 million for our clients through rewards-based crowdfunding since 2012.
---
We've been involved in the development, prototyping, launching and marketing of over 1045 products.
---
We've helped to launch more than 450 new businesses through product development and digital marketing.
---
We've been involved in the development, filing, licensing or monetization of over 700 patent applications.
Want to see more?
We've launched hundreds of products, and we go above and beyond to ensure you end up with a product that fits your vision and hits your sales goals.
Recent Articles from Our Blog
Learn more about product development, crowdfunding and ecommerce marketing from the expert team at Enventys Partners.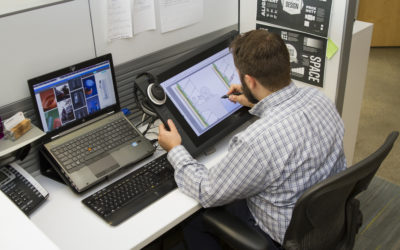 At Enventys Partners, we create inventive, inspiring new products using an innovative approach we describe using the acronym BUILD. We've taken a deeper look at each phase of our approach to product design and development to further explain the unique way we tackle a project and create a new product.
read more

How Can We Help?
Whether you need an all-encompassing strategy or assistance with a single service, we provide value for your new product launch. We offer crowdfunding, product development and digital marketing services, all under one roof.

Ready, Set, Launch
We truly shine when a client utilizes all three of our primary service offerings. Having one place to develop, launch and market your consumer product concept helps leverage efforts, reduce costs and simplify the process.