Product Design & Development
Your idea is the next big thing, and we have the engineers, industrial designers and product development specialists to get it there.
Building the Future, Today
---
With a complete product development team under one roof, you'll benefit from an unmatched level of accountability through the whole process, whether you're working on a simple product, a complicated connected device or something else entirely. Between our understanding of consumers and the market and our ability to forecast and plan for the direction of a variety of industries, we work to create a disruptive product that resonates with consumers and solidifies its place in the market for years to come.
What to Expect When You Develop a Product With Enventys Partners
With hundreds of new products under our belts, we've developed a proven process for product development that we know works time and time again. Here is the path you can expect to take when you work with Enventys Partners: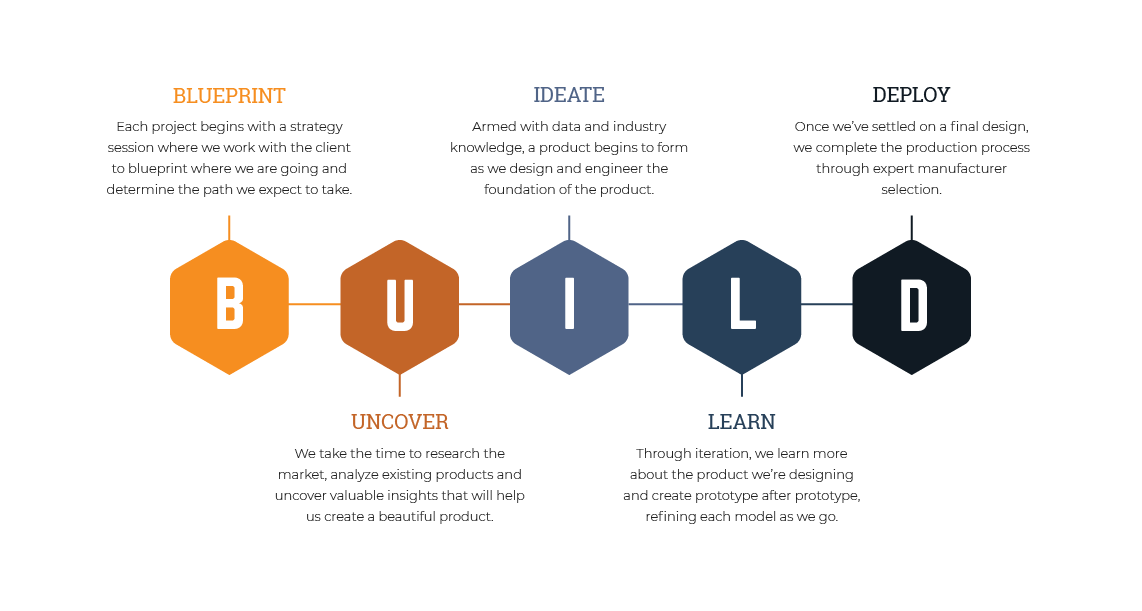 Prototyping and Product Development Services
Our full-service capabilities allow us to handle every step of the process completely in-house, from research and design to manufacturing and marketing.

We work with you from the beginning of your project, creating a bespoke product strategy to suit your unique needs.

From initial concept to final product design and material selection, we develop, validate and refine designs to arrive at innovative and iconic solutions.

We develop and improve the performance, durability, and function of your product through our rigorous engineering practices.

We are unmatched in our ability to rapidly create functional, highly-aesthetic and refined product prototypes using our in-house team and equipment, regardless of the stage of your idea.

We have the global connections to ensure we find the best partners to handle sourcing, manufacturing, shipping and fulfillment.
Product Development Specialties
---
IoT
We don't just keep up with the future of technology, we set the standard for IoT products ranging from smart home devices to wearables, enterprise solutions and more.

Technical Soft Goods
Our luggage and soft goods experts use state-of-the-art techniques and processes to design and develop new products using laser cutting, lamination, compression molding and more.

Medical
Our product designers and engineers have experience creating world-class products for a variety of medical applications ranging from consumer-grade knee braces to specialized surgical equipment.

Pet Products
We build innovative solutions that improve both pets' and pet owners' lives through product design and development.

Infant and Toddler
We have a history of creating inventive infant, toddler and child products for almost every stage of development that help children grow and make parents' lives easier.

Medical
Sporting goods must provide the maximum benefit to the athlete, and we keep this in mind while creating innovative sporting goods and fitness equipment solutions.
Want to see more?
We've designed, launched and marketed hundreds of products.
Please check out our full portfolio or contact sales to learn more about our work.
Recent Product Development Articles from Our Blog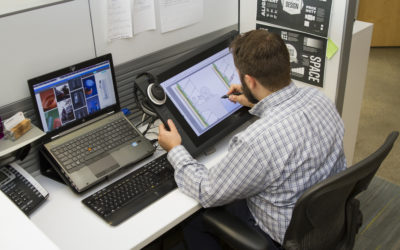 At Enventys Partners, we create inventive, inspiring new products using an innovative approach we describe using the acronym BUILD. We've taken a deeper look at each phase of our approach to product design and development to further explain the unique way we tackle a project and create a new product.
read more

How Can We Help?
Whether you need an all-encompassing strategy or assistance with a single service, we provide value for your new product launch. We offer crowdfunding, product development and digital marketing services, all under one roof.

Ready, Set, Launch
We truly shine when a client utilizes all three of our primary service offerings. Having one place to develop, launch and market your consumer product concept helps leverage efforts, reduce costs and simplify the process.