Iteration is key to prototyping; our in-house team of engineers, designers and modelers work in unison to quickly iterate your design into the perfect prototype
A Prototype Company That Brings Your Product to Life.
---
When it comes to high-quality prototypes, there's no one better for the job than the product development team at Enventys Partners. We are unmatched in our ability to rapidly create functional, highly-aesthetic and refined product prototypes using our in-house team and equipment, regardless of the stage of your idea.
Are you in the early stages of your product? We can create prototypes to help you make informed product decisions. Are you interested in launching a new product through a crowdfunding campaign to cover manufacturing costs? We can build prototypes that will impress your backers. Are you adding a product line to your existing ecommerce company? We can prototype something for that as well.
Our Prototype Design Capabilities Cover All Aspects of Prototype Development.
Whether you're in need a proof-of-concept, 3D printing services, molded parts, highly refined photo-and-video-ready models, functional prototypes or form models, our product prototype development team can handle even the most complex requirements.

Concept Modeling
If you have an idea that needs to be designed, prototyped and tested but don't know where to start, our team is able to create a works-like model of your innovation.

Looks/Works-like Prototyping
If you need to create a prototype for anything from testing to a crowdfunding campaign, we are able to quickly and efficiently create a prototype that fits your needs.

Electrical & IoT Development
Whether you need a proof of concept prototype or a fully custom solution, our IoT team can quickly and seamlessly develop your connected product.
Our Prototyping Specialties
Our seasoned prototyping team has experience in almost every industry vertical imaginable.

Concept Modeling
Functional Prototypes
Functional Analysis
Ergonomic Testing
Rapid Mechanical Layout
Core Concept Validation

Looks/Works-Like Prototyping
High-level Finishes For Asset Generation
As-engineered Form and Function
3D Printing
User-testing & Market Validation Ready
Pre-manufacturing Fit and Finish Validation

Electrical & IoT Development
Breadboarding
Custom PCBs
Multipurpose Development Boards for Prototyping and Deployment
Wireless Data Collection
App Prototypes
WiFi, Bluetooth, LoRA and Cellular Integration
Our Prototyping Services
---
Prototyping is a critical part of the product development lifecycle, and it determines the feasibility of a given design.
3D Printing
Water Jetting
Thermoforming
CNC Machining
Molding
Painting
Metal Fabrication
PCB Assembly
Short Run Manufacturing
What to Expect When Enventys Partners Handles Your Product Prototyping
We are heavily involved with your prototyping project from start to finish, here's what you can expect when you work with us.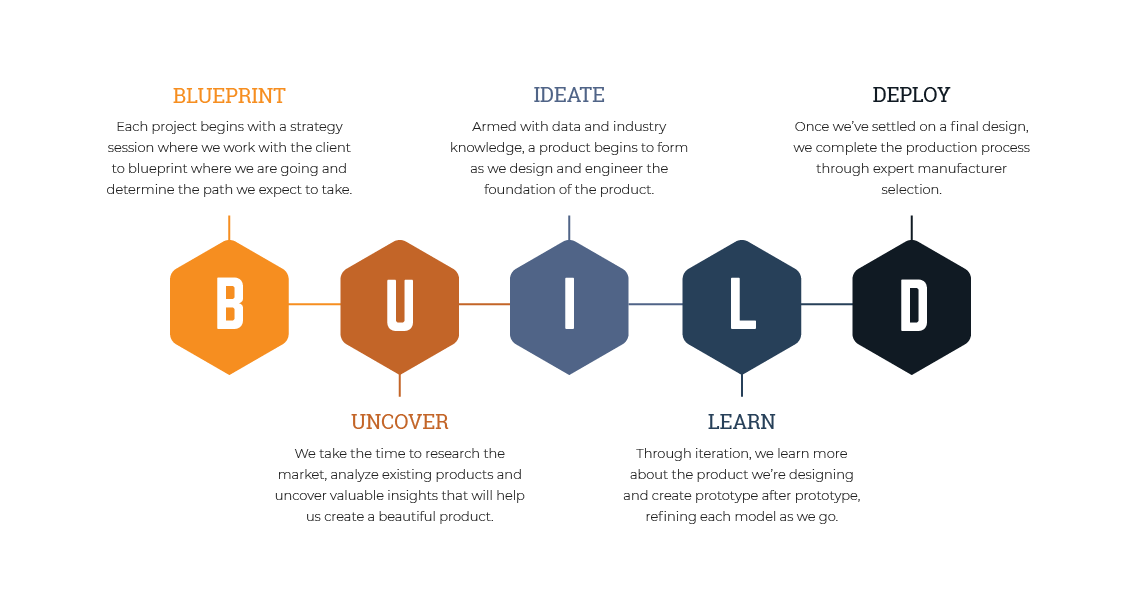 Are You Ready To Get Started On Your Next Prototyping Project? So Are We.
Our prototyping lab is the ultimate inventor's garage. Our engineers and model makers use state of the art equipment like laser cutters, water jets, CNC mills and a suite of 3D printers to make beautiful and functional prototypes. Whether your product fits in a hand or needs a trailer to haul it around, we can tackle any prototype.
With offices across the globe, we remain in complete control through the entire product prototyping process. We utilize many in-house fabrication processes to take care of your model-making and prototyping needs.

How Can We Help?
Whether you need an all-encompassing strategy or assistance with a single service, we provide value for your new product launch. We offer crowdfunding, product development and digital marketing services, all under one roof.

Ready, Set, Launch
We truly shine when a client utilizes all three of our primary service offerings. Having one place to develop, launch and market your consumer product concept helps leverage efforts, reduce costs and simplify the process.