We develop and improve the performance, durability, and function of your product through our rigorous engineering practices.
We Develop Something Truly Unique That Exceeds Your Product Development and Contract Engineering Expectations.
---
Mechanical and electrical engineering drive the product development lifecycle here at Enventys Partners. With in-house prototyping capabilities and multiple offices across the world, we're a one-stop shop for product design, engineering and manufacturing. We use our wealth of experience in product development and manufacturing to design products that work flawlessly and are manufacturer-ready.
Our Engineering Team Is The Backbone Of Every Product We Build.
We don't just think of solutions, we make them happen. Our engineering company uses state-of-the-art design and prototyping equipment to iterate quickly and get you to product launch faster.

Mechanical & Electrical Design
If you've got an idea but aren't sure how to bring it to fruition, our team can design it from the ground up.

Prototyping
From rapid concept prototyping to looks-like/works-like prototypes and more, our engineers can create the first concept of your idea and prepare it for testing and validation.

Testing & Validation
In order for a design to be successful, it must pass a variety of tests before moving on to the next stage. Our engineers conduct on-site and user testing to ensure your idea is ready for production.
Our Engineering Specialties
Pushing the boundaries is how great ideas are formed. Our seasoned engineering team has experience in almost every industry vertical imaginable.

Mechanical & Electrical Design
CAD
Simulation
PCB Design
Component Specification
Material Selection

Prototyping
Rapid Concept Validation
Looks-like/Works-like Prototypes
Breadboarding

Rapid Prototyping
Form Modeling
Ergonomic Studies
User-Experience Analysis
Concept Evaluation
Our Engineering Services
---
Engineering a product is more than putting pieces together, it's solving a puzzle. We understand the importance of creating something that works better than what's currently on the market. Depending on your needs, when working with us you can expect:
CAD
PCB design
Prototyping
Simulation
Value engineering
Component selection
BOM (Bill of Materials) optimization
Testing
Patent recommendations
What to Expect When Enventys Partners Handles Your Engineering Project
We are heavily involved with your engineering project from start to finish, here's what you can expect when you work with us.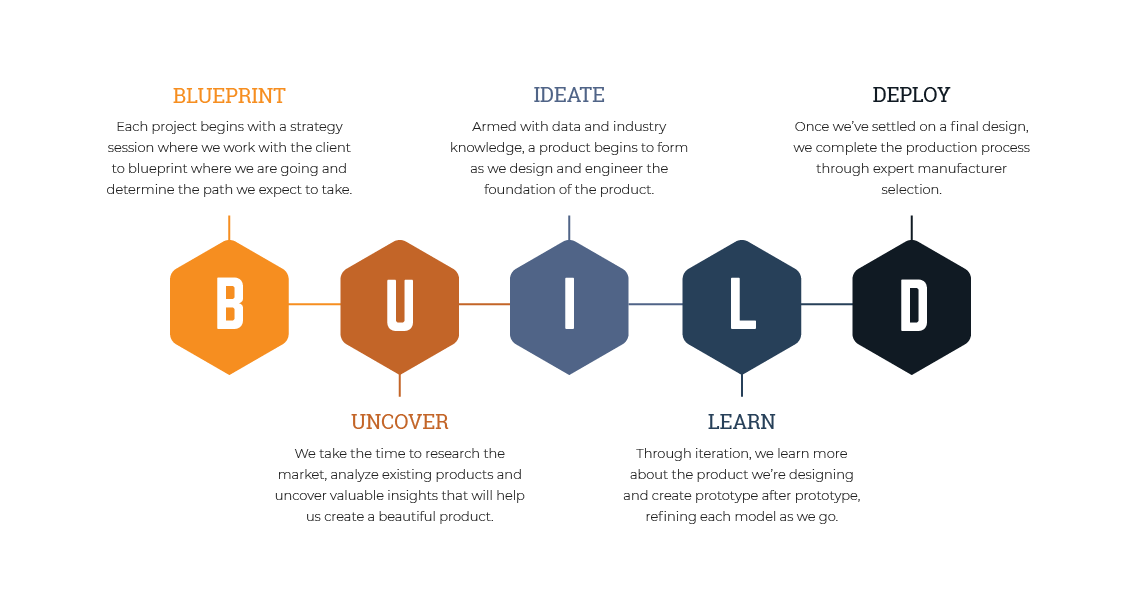 Are You Ready To Get Started On Your Next Engineering Project? So Are We.
When you're choosing an engineering consulting firm to work with, you want a team you can count on for all aspects of product prototyping, engineering and development. The engineers at our engineering consulting firm rely on 3D computer-aided design (CAD), Finite Element Analysis (FEA) and Design Failure Mode and Effects Analysis (DFMEA) to solve problems in the virtual domain and bring the industrial designers' vision to life. We employ a design, build, test and repeat process to ensure the best results for our clients.
Put simply, our engineering consulting services are unmatched when it comes to turning an idea or concept into a new product that functions properly and is cost-effective to manufacture.

How Can We Help?
Whether you need an all-encompassing strategy or assistance with a single service, we provide value for your new product launch. We offer crowdfunding, product development and digital marketing services, all under one roof.

Ready, Set, Launch
We truly shine when a client utilizes all three of our primary service offerings. Having one place to develop, launch and market your consumer product concept helps leverage efforts, reduce costs and simplify the process.