Ecommerce marketing services
Our full-service, in-house ecommerce marketing team knows how to get your products in front of the right consumers and increase your revenue.
Boost Your Revenue And Find Your Customers With Our Ecommerce Marketing Services
---
We were founded on the belief that each product has a story to tell.
When it comes to selling products, no one knows more than us. From napkin sketch, to product design and development, to market testing and crowdfunding, to sourcing and fulfillment, to ecommerce marketing, we work hard to understand a product's story. Armed with this expertise we are able to thoughtfully tell your product's story to consumers through data-driven campaigns that increase your conversions and revenue.
What to Expect When You Sell Your Product With Enventys Partners
We've worked on hundreds of ecommerce marketing campaigns, so we know what it takes to sell your product online. Here is the path you can expect to take when you work with Enventys Partners:
Discovery
During this time, our team gets to know you and your goals as we collect assets, run initial audits and identify your risks and challenges.
Strategy
In this phase of our process, we take time to analyze audits, evaluate past marketing efforts and strategize across all disciplines so we can set meaningful KPIs and build holistic ecommerce marketing campaigns that are designed to achieve your business goals.
Execution
We don't just talk the talk, we walk the walk. Once we've established the most appropriate digital marketing strategies for ecommerce, we are focused, organized and diligent when it comes to executing the best plan for you.
Reviewing and Planning
Our work doesn't stop once we put our strategies into motion, we work constantly to ensure your ecommerce marketing strategies are successful. Whether we're providing monthly reports, conducting our 90-day strategy reassessment or setting new benchmarks, our finger is constantly on the pulse of your ecommerce site's performance.

We Are A One-Stop Solution
We are able to provide businesses with a one-stop solution for all of their ecommerce needs. Whether you need assistance with paid advertising campaigns, email marketing execution, SEO and content strategies, web design and more, we're there to help you at any point in the life cycle of your business.

We Are Agile
Markets change, and through our years of experience, our marketing team has learned how to adapt to the ebb and flow of a variety of markets in the digital sphere. With our vast knowledge of what converts when it comes to ecommerce marketing campaigns, we are able to strategically help sell your product as efficiently and quickly as possible.
We Have The Experience
Over the years, we've strategized, developed and implemented profitable digital marketing campaigns for ecommerce businesses in a variety of verticals, built an array of websites and helped support the growth of dozens of companies from the ground up through sales. When you work with us, you can feel confident knowing that we understand how to find your audience and increase your revenue.
Ecommerce Marketing Services
Our full-service capabilities as an ecommerce marketing agency allow us to handle every step of your ecommerce business – from customer engagement to sale.

Digital Marketing Strategy
The goals of every ecommerce business are unique; with that being said, we take the time to get to know you and your business, run initial audits and learn your goals and challenges. Once this is established, we strategize collectively to create short-term and long-term goals for your campaign's success.

Content Marketing
Not only are we able to identify the right keywords for your sales goals, but we know how to position these keywords when writing your content. Through strategic, data-driven campaigns, we create content that drives traffic to your site, educates your customers and encourages them to convert.

When it comes to sales, utilizing the power of SEO isn't just about driving traffic from Google, that's only part of the process. We take the time to identify the right keywords and content that positions your products in front of prospective customers, ahead of your competitors. Our SEO strategies attracts more sales, not just more visits.

Pay-Per-Click and Facebook Advertising
Our team of AdWords- and Bing Ads-certified strategists and Facebook Ad-certified experts works to efficiently market your products on major search engines like Google, Bing, Yahoo and Facebook. We don't just showcase your product, we get your product in front of the right market using campaigns designed to meet your ecommerce goals.

Email Marketing
Email is still one of the most powerful digital marketing tools. We help you talk to your audience, straight from their inboxes. Our email marketing tactics expand your email database and consistently result in increased sales, more incubated leads and improved relationships with your customers.

Social Media Management
Social media, when managed correctly, is a powerful tool that allows you to communicate with your audience in unique ways. Our campaigns engage with your supporters and seek new fans, all while supporting your brand and your sales goals.

Amazon Marketing
As experts in the digital marketing and ecommerce space, we know what it takes to sell your products on Amazon. Our experts are able to help you rank for keywords and optimize everything in the process to drive the right traffic to your Amazon shop.

Web Design
Your website is the home for your products and it's important to make sure your customers feel welcome and comfortable. From landing pages to a full website design, we create pages that attract the right customers, strategically organize your products and generate sales.
Recent Work
Take a look at some of the ecommerce projects we've completed.
Want to see more?
We've launched hundreds of products, and we go above and beyond to ensure you end up with a product that fits your vision and hits your sales goals.
A Sample of Our Current and Ecommerce Clients
Recent Articles from Our Blog
Learn more about product development, crowdfunding and ecommerce marketing from the expert team at Enventys Partners.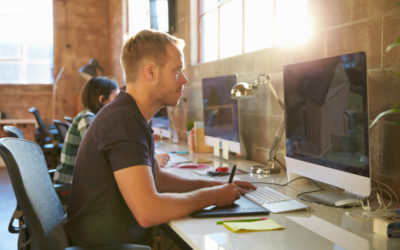 So, you've created an exceptional product and decided to begin the process of sourcing it. Before you get started, there are vital tasks to complete in preparation for lining up the right manufacturer.
read more

How Can We Help?
Whether you need an all-encompassing strategy or assistance with a single service, we provide value for your new product launch. We offer crowdfunding, product development and digital marketing services, all under one roof.

Ready, Set, Launch
We truly shine when a client utilizes all three of our primary service offerings. Having one place to develop, launch and market your consumer product concept helps leverage efforts, reduce costs and simplify the process.