The key to product research and developing a product strategy lies in the understanding of what our clients need while creating a product that is truly beneficial to the user.
The Right Product Strategy Saves You Time And Money.
---
We work with you from the beginning of your project, creating a bespoke product strategy to suit your unique needs. Using proven methodologies, we uncover product and market insights that will help both you and our team make informed decisions throughout the entire product development process. Our design research, testing and validation is the guide to crafting the ideal product development strategy for each and every project.
Our Product Strategy Tactics Apply To Businesses Of Any Size.
Whether you're an entrepreneur, small business or a Fortune 500 company, we've got the tools and expertise to analyze your market, create uniquely innovative concepts and develop product strategies that will help facilitate market success.

Entrepreneur
If you're just starting out and would like guidance on your new concept or idea, our services provide in-depth insights, competitor analysis and more to help you become go-to-market ready.

Small Business
If you're looking to add more products to your small business' product offerings, we're can help you expand on your ideas or create new products based on your market needs.

Enterprise
If you're a company looking for consumer evaluations, strategy and testing, our skill set and global connections are able to provide insights and rapid testing platforms you can't access anywhere else.
Our Product Strategy Specialties
Our seasoned prototyping team has experience in almost every industry vertical imaginable.

Entrepreneurs
IP Evaluation
User-Centered Research
Strategy & Planning
Program Management

Small Businesses
Product Offering Expansion
Market Analysis
Brand Positioning
Opportunity Identification

Enterprise
Market Validation
Opportunity Identification
Market Insights
Concept Validation
What to Expect When Enventys Partners Handles Your Product Strategy
We are heavily involved with your product strategy from start to finish, here's what you can expect when you work with us.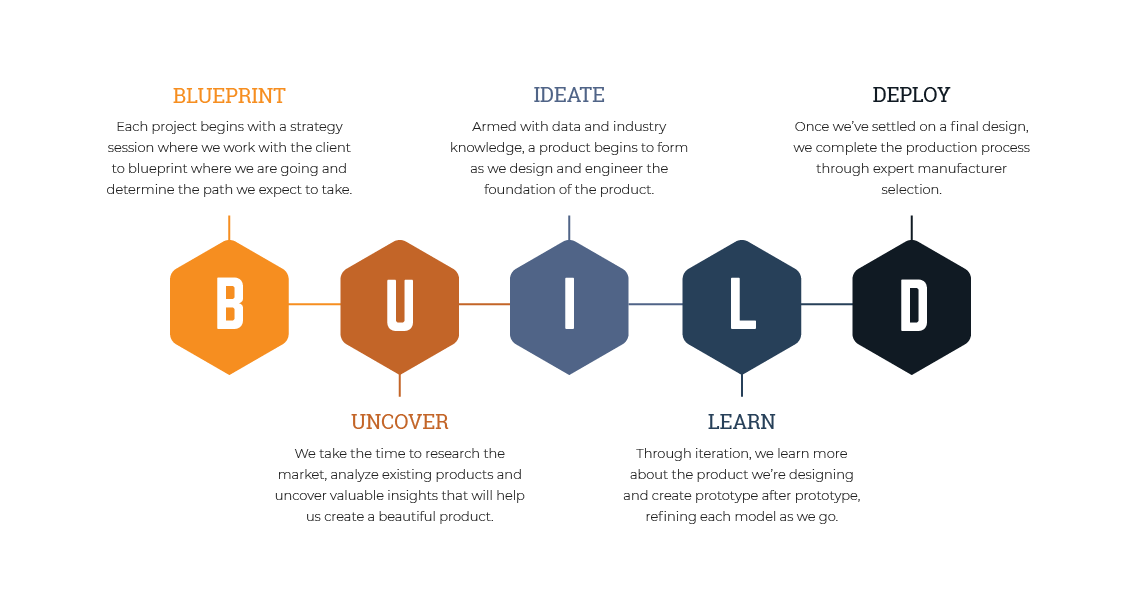 Are You Ready To Get Started On Your Next Product Strategy Or Big Idea? So Are We.
Our product development team has built hundreds of products, and we know the kind of research it takes to build a good consumer product. Using a thoughtful combination of design research and market research, we'll come up with a plan to give you a product that fits your brand and resonates with your target audience. We know what it takes to create a new product development strategy that leads to success.

How Can We Help?
Whether you need an all-encompassing strategy or assistance with a single service, we provide value for your new product launch. We offer crowdfunding, product development and digital marketing services, all under one roof.

Ready, Set, Launch
We truly shine when a client utilizes all three of our primary service offerings. Having one place to develop, launch and market your consumer product concept helps leverage efforts, reduce costs and simplify the process.