How to Continue Selling After a Successful Crowdfunding Campaign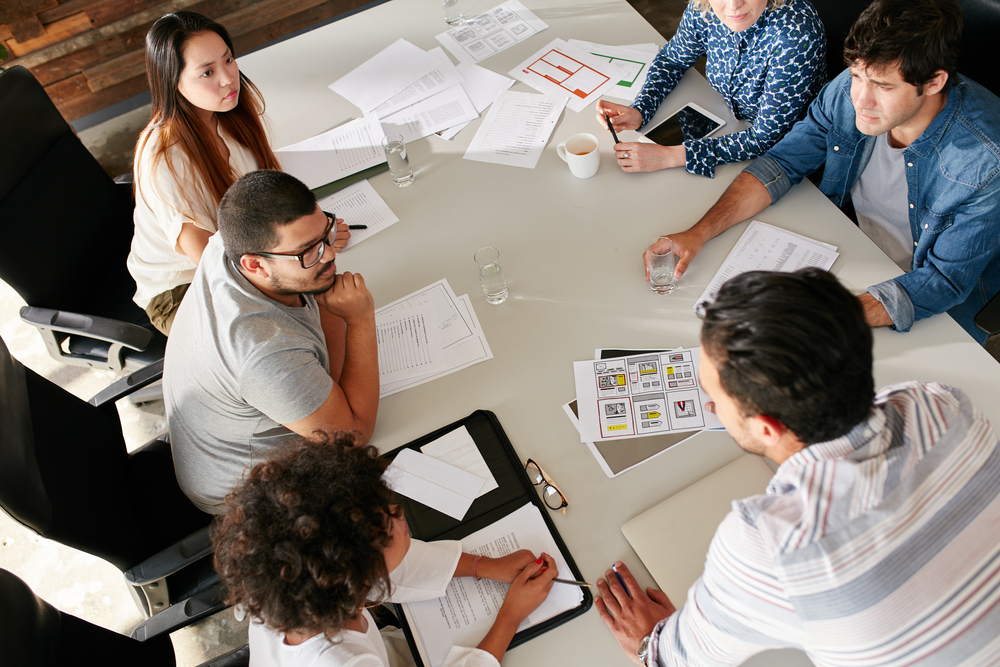 Cheers! You have successfully completed your crowdfunding campaign — you surpassed your external funding goal and are on track to delivering your product to backers. However, the hard work doesn't stop here.
There are several objectives to evaluate post-campaign before determining the next steps to continue selling your product.
Calculate your budget
Assess your manufacturing timeline for your crowdfunding product
Estimate how quickly you'll be able to ship
Analyze your manufacturing timeline for your post-crowdfunding products
Determine your long-term future goals and plans for your business as a whole
Once you've looked into each objective, you'll have the data to make an educated business decision — which route should you embark to continue selling your products post-crowdfunding?
Accepting pre-orders on Indiegogo's InDemand platform, using post-crowdfunding marketing to increase sales, launching an ecommerce website and selling on Amazon are all proven ways you can take depending on the current state of your business, as well as how you want it to grow.
In many cases, you can benefit from transitioning through a handful of these options while at other times, just one or two may work best.
Continue reading to learn the different routes you can pursue to continue selling your product post crowdfunding.
Accepting Funds on Indiegogo's InDemand Platform
Indiegogo's InDemand platform allows you to continue raising funds for as long as you want after your crowdfunding campaign ends. Since there are no firm timelines, campaigners can change perks and take funds for as long as needed since InDemand is not based on fixed fundraising goals.
You can keep raising money even as you begin to manufacture and deliver your product. Plus, it's easy to get started — you can be up and running in just a few minutes! Indiegogo InDemand is an excellent first step when you've just reached your crowdfunding deadline and want to continue your marketing success.
Pursue this route if:
You want to continue collecting pre-orders until your ecommerce website is ready
Your campaign gained traction towards the end of the campaign and want to continue increasing momentum
You wish to keep raising money as you start production, manufacture and deliver your product
You need more time to build your brand before hitting the market full force
Using Post-Crowdfunding Marketing
Post-crowdfunding marketing is a great way to increase sales before selling your product on your ecommerce website or Amazon. Whether you're still selling pre-orders, or actual orders, you'll first need to develop your website — whether that be a landing page, microsite or full website.
Landing pages and microsites are excellent precursors to full websites because they are easier and quicker to launch but also allow for A/B testing. This will help inform which styles work better and what converts more, thus streamlining your full website development.
You can either move directly into post-crowdfunding marketing after your campaign ends, or you can transition from crowdfunding project to Indiegogo's InDemand, then, post-crowdfunding marketing. Like we stated earlier, it ultimately depends on the state of your business and your business goals.
Once you have a destination for your target market, you need to start building your marketing materials. This includes an email marketing plan, which is one of the most direct and effective communication channels to reach your subscribers.
Next, Facebook ads are key to finding untapped audiences and driving traffic to your site. This can be done through remarketing and lookalike audiences, which are users who have similar interests and demographics to your buyers. Lastly, establish a reliable social media presence, since it's a great customer service tool and a way to stay connected to your crowdfunding audience.
Post-crowdfunding marketing is a viable step when continuing your marketing momentum after a successful Kickstarter or Indiegogo campaign.
Pursue this route if:
You don't have a website
You want to keep pre-selling or selling product after your campaign
You want to start building your online presence and brand outside of a crowdfunding platform
You want to start A/B testing pages so you can be more prepared when building your ecommerce website
You want to start collecting more specific customer data outside of what your crowdfunding platform offers
Selling Your Product on Your Ecommerce Website
As the most dynamic and central part of your marketing efforts, ecommerce websites provide convenience and ease in both the selling and shopping experience. With the ability to be shown through search engines, your product is more visible to even the most niche audiences.
You can add pages specifically designated for your company's background, philosophy, FAQs, and other meaningful content to serve your SEO efforts, which isn't an option using crowdfunding platforms. Additionally, ecommerce websites can provide robust analytics to help you improve your marketing tactics.
However, in order to reap the benefits above, you must be consistent with website maintenance, growth and your marketing efforts. First, track your website from the beginning to have a pulse on SEO performance and to understand your users' experiences.
Simultaneously, you'll need to customize your website with various forms of content to entice your target market and to show up better on search engines. Then, experiment with different versions of ads, emails, content and promotions pointing to your website to ensure you're providing the best for your audience.
Since websites are the cornerstone of ecommerce campaigns, spend the necessary energy to make certain your product and brand have an inviting home for users to visit.
Pursue this route if:
You have a product ready for shipment
You're ready to invest in website development
You have a detailed brand story or interesting (complex?) product information you what to communicate to customers.
You need to collect more customer data.
Selling on a website is a more affordable option than selling on Amazon.
Selling on Amazon After Crowdfunding
As a growing ecommerce platform, Amazon offers an enormous and established pool of customers, which is especially helpful for startups and small businesses. Their advanced algorithm is extremely customer-focused, putting products in front of people who weren't actively looking for you, but might have interest anyway.
On the back end, Amazon provides return management, inventory tracking, credit card processing and sales tax collection on top of convenient storing, packing and shipping services.
Unsurprisingly, these great benefits come with costs and liabilities. Amazon requires a decent amount, whether you use their FBA (Fulfilled by Amazon) service or not, including monthly account payments, storage fees, referral percentages and shipping fees.
In order to keep shoppers from straying off the platform, Amazon also prevents sellers from obtaining customer emails and naming their websites in any messaging. Furthermore, watch out for hijackers, who create counterfeits and sell faulty products using the original brand's page. Not only does this take sales away from you, but it can also cause angry customers to write bad reviews on your listing.
Despite the fees, hijackers and distant customer relationships, you can still achieve ecommerce success on Amazon and it starts with customer engagement. Earning positive reviews grants you a higher spot on the search page, making your listing more visible to shoppers, which leads to more sales.
To begin garnering reviews, make sure your listing's content is robust and polished, answer any user-generated questions and once your product has been purchased, send a thank you note within the packaging requesting reviews.
With its unparalleled popularity, Amazon is a great route for the next steps after your crowdfunding campaign. Read everything you need to know before selling on Amazon for info on fee structures and other details to determine if this is a good option for you.
Pursue this route if:
You have a product and it's ready to ship.
Your brand is registered (not required but extremely ideal).
You have the margins to pay Amazon fees.
You also have a website for long-term growth.
Crowdfunding Success is Just the Beginning
A successful Kickstarter or Indiegogo project is a great indication that you are going in the right direction but not a guarantee that you'll have a flourishing ecommerce business if you don't know how to capitalize on your success. In order to continue your crowdfunding momentum, speedy and agile marketing tactics are key.
Through InDemand, post-crowdfunding, ecommerce and Amazon selling methods, your product will gain more audiences, garner more support and, ultimately, grow your ecommerce business.
If you need help strategizing after your successful crowdfunding campaign, reach out to Enventys Partners. Our post-crowdfunding and ecommerce marketing teams have the experience designing and executing tailored communication strategies for post-crowdfunding businesses that reap positive results. To request a quote or learn more, get in touch today.
Work With Us
Want to learn more about how we'd prepare your product for launch? Request a quote today.
Want To See This Advice In Action?
Check out our case studies and learn more about how we've achieved stellar results for our clients.