Why You Should Sell On Amazon


& Everything You Need To Know Before You Get Started
Amazon's Impact On The Online Retail Space
If you're running an ecommerce business or selling products online, the fact of the matter is, you also need to consider selling on the mega online retail giant, Amazon. After acquiring businesses like Audible, Alexa, various electronics and robotics companies, and even Whole Foods, to say Amazon's goal is to be the only place you shop for anything online is an understatement.
If you need more convincing as to why Amazon is the place to be if you are selling products online, just take a look at these stats:

The number of active customers who shop on Amazon worldwide

The number of US-based Amazon Prime subscribers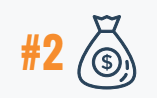 Amazon is the world's second trillion dollar company (behind Apple)
Amazon is the world's third-largest digital advertising platform (behind Google and Facebook)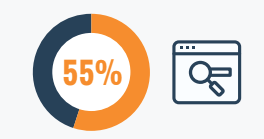 The percentage of online shoppers who begin product searches on Amazon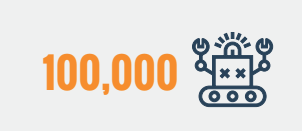 The number of robots Amazon has in action in warehouses around the world
Ok, the robot stat was for fun – but with that many robots, plus the other reasons listed above, it's hard to argue against the fact that Amazon is the future of online retail.
"Why Should I Be On Amazon?"
When shopping online, guess where most shoppers begin their search for the best deals, in-depth product reviews, and more? If you guessed Amazon, you're right. By selling on Amazon, even if you have your own online retail store, you are able to get in front of a community of shoppers from all over the world who may have an easier time finding you on Amazon than finding your website. In fact, many online businesses choose to sell their products on their websites and on Amazon for this simple fact.
If you're not selling on Amazon at all, you could be missing out on critical revenue opportunities for your ecommerce business.
"This Sounds Too Good To Be True, What Am I Missing?"
If you think this sounds too good to be true, you're not wrong but you're not right either. While Amazon provides great opportunities to sellers and business owners, like any business decision, you must take everything into consideration from a financial and logistical standpoint before getting started.
For example, you'll need to answer questions like:
Do I live in a country where I can sell on Amazon?
Can I register my brand on Amazon?
Can I afford Amazon's fees?
Should I manually ship products to customers or should I have Amazon act as my distributor?
Another important thing to note is that while Amazon can be an excellent source of cash flow for your business, when it comes to gathering consumer data and overall information from Amazon sales, you have access to and
own very little.
For this reason, don't fully rely on Amazon for your business' long-term growth. It can be difficult to build a brand solely on Amazon, and you are unable to fully interact with your customers on your terms due to the level of data Amazon provides. However, for many business owners, the pros outweigh the cons and Amazon is still an excellent platform to sell your product and support your business overall. At the end of the day, if you're not selling on Amazon, your competitors probably are.
Before Beginning on Amazon, Here's What You Should Consider
Acceptable Countries That Can Sell On Amazon
First things, first – can you sell on Amazon? In order to so, you must be a resident in one of the following countries, have a valid phone number and have an internationally chargeable credit card.
The Importance Of Registering Your Brand
If you're ready to sell on Amazon, it's important to set the proper foundation to protect your brand. You do this by registering your brand on Amazon. This helps you protect your intellectual property and create an accurate and trusted experience for customers on Amazon. Essentially, if a competitor or another seller attempted to resell your product and imitate your brand, by having your brand registered, you are protected and Amazon will remove any fraudulent listings.
Registering your brand on Amazon also allows you to:

Brand Accurately
This gives you more influence and control over your brand's product listings on Amazon.

Have Access To Effective Search Tools
Easily search for content using images, keywords, or a list of ASINs in bulk and report suspected violations through a simple, guided workflow.

Responsive Protection
Amazon's level of protection is always working without you having to lift a finger. They are constantly scanning for and removing suspected infringing or inaccurate content.
Here's What You'll Need To Sign Up:

An active registered trademark

Proof that you are the rights owner of the trademark
Understanding The Fee Structure
You must pay certain fees in order to sell on Amazon. The fees vary according to factors such as your account type and the products you sell.
Understanding The Fee Structure
First, there are Individual and Pro accounts. Consider the volume at which you plan to sell your product in order to choose the best account for you. Individual accounts are traditionally for low-volume sellers with less than 40 sales per month, while Pro accounts are for high-volume sellers.

Type:
Individual (Less than 40 sales/month)
Monthly fee:
$0
Listing fee:
$0.99/item, per sale
(Less than 40 sales/month)

Type:
Pro
Monthly fee:
$39.99
Listing fee:
$0
Referral Fees
Regardless of the type of product sold, Amazon deducts a referral fee percentage calculated on the total sales price, excluding taxes. This range is usually between 8% – 15%. Some products have a minimum referral fee, usually $1 – $2.
For a more detailed list of referral fees, see their current percentages below:

Shipping Fees
Another way to potentially save money is to ship products yourself, as Amazon pays out a Shipping Credit to those that are not FBA (Fulfillment By Amazon) accounts. However, you will need to understand how much it will cost you to ship your product, as the Shipping Credit is not a 1:1 match. Amazon Seller Fulfillment Prime is an option but only for Professional accounts and the seller needs to follow strict shipping standards. You should double check the shipping costs for self-shipping before going this route.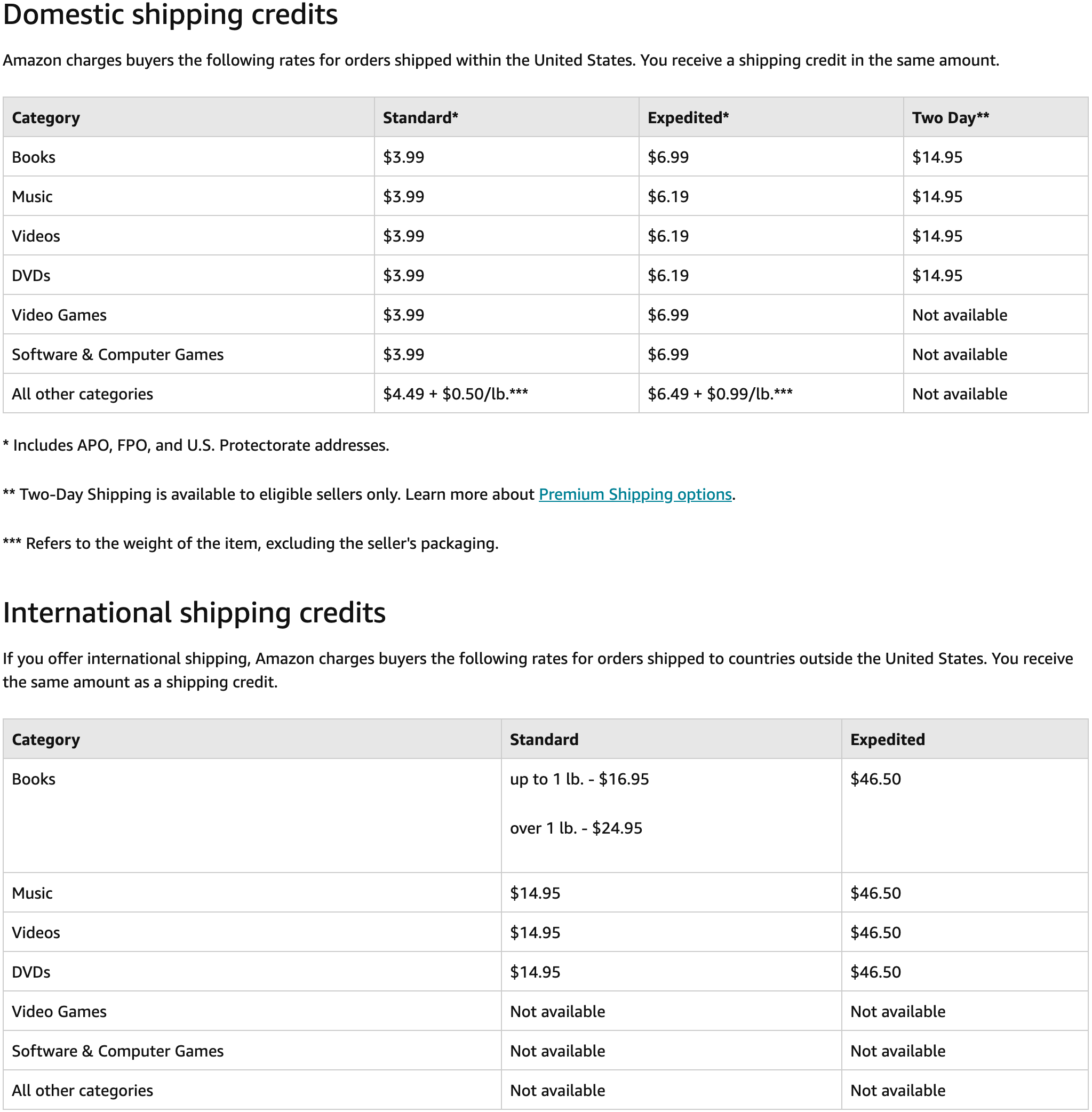 How Sales Influence Your Listing
Keeping these Amazon fees in mind, it's also important to understand how your product's sales will influence Amazon's overall algorithm and how that affects your listing. The more sales and positive reviews you receive, the better chance you have of Amazon ranking your product highly based on search results. Alternatively, if you are not making any sales or your product is not receiving great reviews, it will be much harder to get your product in front of the right customers. Amazon's goal is to put the highest-converting listings in front of potential buyers.
At the end of the day, sales velocity is king. You need to be confident in your ability to set the right sales expectations and understand how long it will take for an order to be fulfilled if you run out of stock. If you are listed as "Out of Stock" for too long, that will also hurt your listing. On the other hand, if you are unable to move inventory quickly enough, you could also get hit with more fees. These are called long-term storage fees and they go in effect after a product has remained in a warehouse after six months. The key is to ensure your inventory keeps up with your sales volume.
How To Deliver Products To Your Customers
Someone purchased your product, great! There are two ways to get it to their doorstep, Fulfillment By Amazon (FBA) or Seller-Fulfilled Prime (SFP). If you go the FBA route, Amazon will house your product in one of their warehouses and handle all of the order fulfillment responsibilities for you, for a fee. If you decide to take the SFP route, you will be responsible for the shipping and handling of your orders, and you'll receive a Shipping Credit from Amazon for doing so.
Additionally, while SFP may seem more affordable, remember that you have to house your product somewhere. So unless you're using your garage or a spare bedroom to store inventory, you will have to pay product storage fees one way or another.
What Are The FBA Fees?
When Amazon charges you FBA fees, they are charging you for two things:

Fulfillment
The packing, shipping and handling, customer service and product returns of your orders.

Storage
The charge for all units stored in an Amazon fulfillment center based on month (inventory storages is more expensive during the holidays) and average volume.
A major plus to FBA is the freedom of not having to deal with the hassle of shipping products, handling product returns, or dealing with refunds and lost shipments. Amazon takes care of all that for you. If you get a negative review about the shipping process of your product, you can even have it removed from your account because Amazon is the party responsible for the negative experience.
It is important to note that if the same product sits in an Amazon warehouse for six months or more, you will start accruing penalty fees.
Is selling on Amazon right for you?
If you would like to sell on Amazon but want help navigating the waters,
the marketing team at Enventys Partners has a passion for proof-positive results.
If you're selling on Amazon, or want to sell on Amazon, Enventys Partners can improve your product listings, paid advertising strategies and anything in between to maximize your sales.