Have an idea for an innovative product? Think you'll want to develop and launch it in 2022? Our team of experts is offering their predictions for what will be important in the coming year as it relates to product launches.
Launching a new product is never easy. Any idea has to undergo the product development process and cut through the noise of competition to stand out to consumers. It's about more than just the product these days, too. Companies must understand and communicate their brand story beyond just a product if they want their launches to be successful.
Do you have a concept you'd like to bring to market in the new year? Here's what 9 of our experts across disciplines say will be important for product launches in 2022.
Crowdfunding Marketing for Product Launches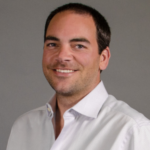 The future of product launches and doing business over the internet continues to hinge on trust, transparency, and community. The growth of e-commerce during the pandemic has had tremendous constraints but will continue to scale with infrastructure improvements. This will lead creators to continue to lean on consistent communication to their community, to not only earn trust but offer a level of transparency that shoppers have rarely seen. It is more important than ever to have a feedback channel with your tribe, to stay on the pulse of what they need, and how to improve your company or product for the next launch. –
Roy Morejon, President of Enventys Partners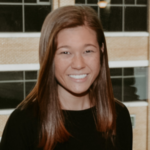 We've seen extremely innovative health and wellness products launch on Kickstarter and Indiegogo this past year. While this isn't a huge surprise due to the pandemic, I anticipate more product launches within this category in 2022. I also predict more companies tapping into influencer marketing platforms like Billo as more and more people opt to shop online than in stores.
Sarah Hunter, Director of Content Marketing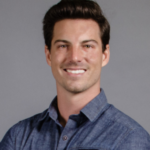 While Covid and the emergence of the Omicron variant will likely still depress the volume of new product launches for at least the first half of 2022, innovation never stops and passionate and intelligent creators will find opportunities to take advantage of this unique market. We're likely to see continued growth in product categories that make the increased time spent at home more enjoyable such as consumer fitness, home office productivity, cooking and gardening, and home recreation. As the supply chain catches up, longer-than-normal fulfillment timelines for campaigns will also begin to normalize leading to improved consumer confidence for backers.
Reid Phillips, Director of Business Development
Ecommerce Content Marketing for Product Launches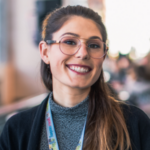 Since the pandemic, more businesses are turning to digital marketing channels so competitive 'noise' is growing exponentially in certain online spaces. To stand out, hone in on your business's unique selling proposition with keyword research and keep it consistent throughout your communication materials. It's also a good idea to provide long-form content that's valuable, insightful, and engaging to your target audience so they have more reasons to think of, purchase, and use your product offering.
Liz Morris, Content Marketing Manager
New Product Development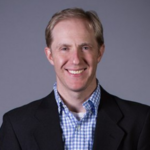 Product development will evolve in two ways in 2022. AI will move from being on the fringe and only for high dollar products and will be incorporated into more and more products. It will also become part of the buying experience, too. Product development will see a greater emphasis on sustainability. Existing products will be upgraded or redesigned to have sustainable materials, and we will see more products that are designed specifically to help us live a greener lifestyle.
Jeremy Losaw, Director of Electromechanical Engineering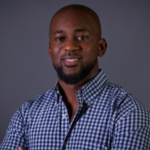 It's now become easier than ever to create and launch new ecommerce based product companies with all the tools available today. This flooding of the market means an increase in options and marketing outreach fueling competition for consumer attention. Due to this influx, product differentiation and consumer alignment is going to be extremely critical as we move through 2022. Products that are competitively priced and evoke an immediate emotional response from potential consumers are going to dominate the product landscape in 2022 and beyond.
Rae McNeil, Design Manager
Paid Media Advertising for Product Launches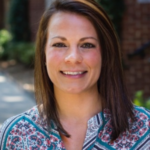 In 2021 the launch of iOS14 greatly affected Facebook marketing. In 2022, we will continue to see Facebook's cost adjust to these changes as well as the improved use of the conversion API in Facebook to improve reporting. This will, in return, improve results. Facebook marketing will continue to be one of the main driving forces of revenue and traffic for 30- to 60-day campaigns.
Ashley Mizell, Director of Paid Media
Email Marketing for Product Launches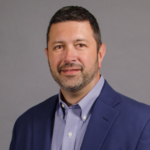 Email marketing remains a critical marketing channel for those launching products. As it has in the past, an email will continue to be the main communication channel for product creators to share important information and updates with their subscribers. Creators should focus on improving their email content by being more relevant and personalized, creating more triggered/automated messages, and segmenting their audiences so they're not bulk sending to their entire list when only a small portion needs to receive that particular communication.
Adam Holden-Bache, Director of Email Marketing
Public Relations for Product Launches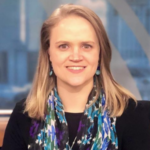 In 2022 it will be more important than ever to emphasize expertise and the story behind your product. It's not enough to be innovative, you have to connect with people – investors and customers – in order to have a successful launch. Selling a good story can do that. Earned media will continue to be difficult to secure, which is why differentiating your company executives and employees as experts in the field and having them speak to trends and topics will continue to provide a path to success. Beyond that, leveraging (and paying) influencers to build brand awareness will be instrumental in the successes of many businesses and brands.
Lauren Ratcliffe, Director of Public Relations
Work With Us
Want to learn more about how we'd prepare your product for launch? Request a quote today.
Want To See This Advice In Action?
Check out our case studies and learn more about how we've achieved stellar results for our clients.