The Journey to Shark Tank
If you want to swim with the Sharks, you'll need a solid product, an engaged audience and a history of growth.
We can't make the Sharks bite, but we can make your business much more appetizing.
It's tough to tread water in the Shark Tank without a flawless product, a proven interest from consumers and a pattern of sales growth. At Enventys Partners, we'll help bring your idea full circle and create something that the Sharks will want to sink their teeth into.
Need a refined, polished product that works flawlessly? Our product development team has designed products that passed the Shark's scrutiny.
Looking to build an interest and buzz around your product launch? As one of the first crowdfunding marketing companies, Enventys Partners is the established expert in the crowdfunding space.
Hoping to boost your product's visibility and grow online sales? Our ecommerce marketing services will put you on a positive growth trajectory.
Bottom Line: We'll take your big idea to the next level.
Does your idea have what it takes to enter the Shark Tank?
Just a few of our Clients who swam with the Sharks
$67,498 Raised on Kickstarter
481 Backers on Kickstarter
1 Shark Tank Appearance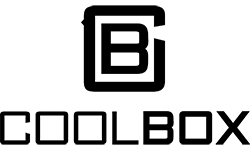 $425,166 Raised on Indiegogo
1,947 Backers on Indiegogo
1 Shark Tank Appearance
$396,299 Raised on Kickstarter
2,412 Backers on Kickstarter
1 Shark Tank Appearance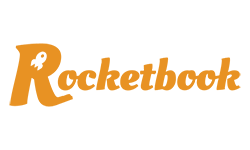 $1,314,647 Raised on Indiegogo
28,852 Backers on Indiegogo
1 Shark Tank Appearance
$175,548 Raised on Kickstarter
492 Backers on Kickstarter
1 Shark Tank Appearance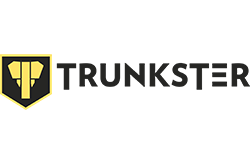 $1,395,370 Raised on Kickstarter
3,566 Backers on Kickstarter
1 Shark Tank Appearance
Whether you have an abstract idea or a functioning prototype, our product design and development team can help perfect your concept and build a product consumers will love. From researching similar products and creating a strategy, to industrial design, prototyping and engineering, even to working with you to find the right sourcing and fulfillment partners, we're committed to building the product your business needs to get to the next level.
Startups everywhere are turning to crowdfunding as a way to launch a company, pinpoint their audience and ultimately sell product. As one of the first agencies to specialize in crowdfunding marketing, we have experience with every type of project, from the design product on Kickstarter, to the tech project on Indiegogo, or even the new company raising funds through equity crowdfunding under the JOBS Act.
If your goal is to launch and sell a new product, you need a team of experts who know what they're doing to help you gain exposure for your business. Our digital marketing experts will work with you to create a customized digital marketing plan for your ecommerce store. Through constant testing and analysis, our team of digital marketers will bring more traffic to your online store, sell your products and help you hit your business goals.
Recent Crowdfunding Articles from Our Blog
If this will be your first year at CES, you're likely beginning to feel a bit overwhelmed at all that happens during the four-day event. Even if you've attended large tradeshows and conferences before, there is nothing quite like CES. So, to make things a bit easier,...
read more
---
We've raised more than $150 million for our clients through rewards-based crowdfunding since 2012.
---
We've been involved in the development, prototyping, launching and marketing of over 1045 products.
---
We've helped to launch more than 450 new businesses through product development and digital marketing.
---
We've been involved in the development, filing, licensing or monetization of over 700 patent applications.