Product development, crowdfunding and ecommerce – all under one roof.
Product Development
Our product development agency is committed to building the best products in a variety of industries including smart home products, medical devices, sports and sports protective gear, food and beverage, kids and pets; we turn good ideas into great products.
Crowdfunding
Startups everywhere are turning to crowdfunding as a way to launch a company, pinpoint their audience and ultimately sell product. Our full-service, in-house crowdfunding agency brings your products to market via Kickstarter, Indiegogo and popular equity crowdfunding platforms.
Ecommerce Marketing
Our full-service capabilities as an ecommerce marketing agency allow us to handle every step of your ecommerce business – from customer engagement to sale – in order to get your products in front of the right consumers and increase your revenue.
Enventys Partners is the only agency to design, develop, crowdfund and sell consumer products
For more than 20 years, Enventys Partners has been a leader in the product launch and startup marketing industry. We'll help design, prototype, market test, crowdfund, manufacture and sell your next big idea. Whether you're trying to create a new product, bring it to market or reinvigorate your sales, there is no better choice than Enventys Partners.
Million-Dollar Crowdfunding Campaigns
Raised Through Crowdfunding on Kickstarter & Indiegogo
Let's Chat About What Your Product Launch Would Look Like With Enventys Partners
Get in touch with us today to talk more about what we can do to help you develop, launch and market your newest product. Whether you want to schedule a meeting at CES or touch base when you're back in the office, we'd love to learn more about your company and product.
Some Of Our Consumer Electronic Crowdfunding Projects
AnkerMake M5 3D Printer

Print Time Cut by 70% | Smooth 0.1 mm Detail | Built-In AI Camera Monitoring | Multiple-Device Hub | Multi-Color and Material Kit

Amount Raised:

$8,881,095

Nebula Cosmos Laser 4K: The Most Compact 4K Laser Theater

Laser Powered | 4K Resolution | 2400 Lumens | Android TV 10.0 | 150" Screen | Laser Forge Image Engine | IEA Technology

Amount Raised:

$3,289,801

Geminos

Ergonomic design | Dual 24-inch displays | Built-in 1080P webcam and speakers | USB docking station | 100W USB-C pass-through charging

Amount Raised:

$2,161,609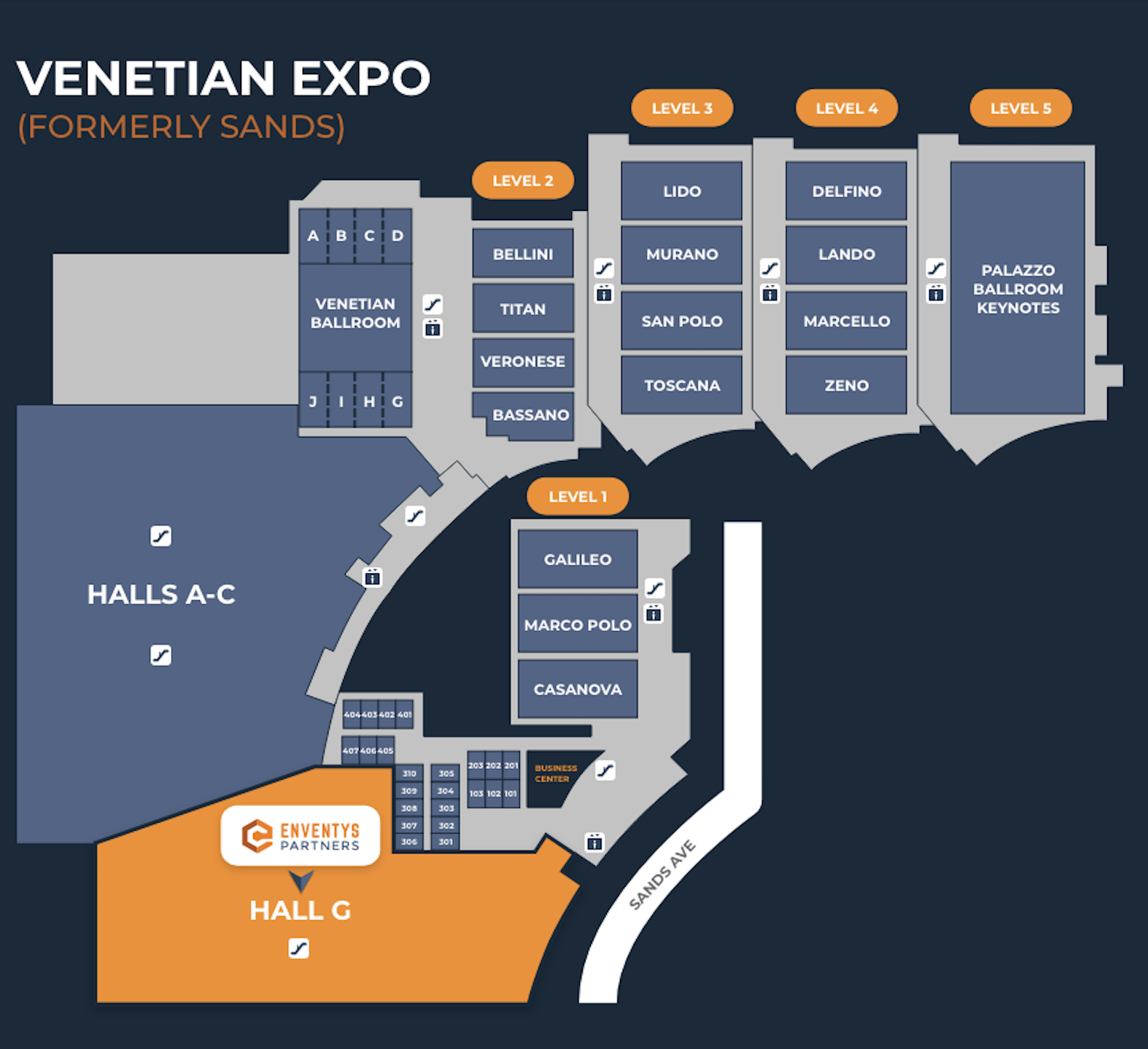 Come See Us At CES
Stop by our booth to check out some of our work and chat with members of our team.
Location:
Venetian Expo, Hall G – 60843
Eureka Park
Common Hurdles Crowdfunding Creators Face and How to Overcome Them

---

Thinking of launching a crowdfunding campaign? We've rounded up some of the most common hurdles crowdfunding creators face leading up to their big launch. Curious about to how to tackle these challeng…

Common Hurdles Ecommerce Brands Face

---

All ecommerce business face hurdles when trying to attract new customers and earn repeat business. Read on to learn the about the common hurdles so you can overcome them and see the business success y…

5 Things to do Before Engaging a Product Development Firm

---

Working with a product development firm can help ensure your idea is engineered, tested and ready for manufacture. Development firms can help you make more sophisticated prototypes and navigate the pr…