If you want to succeed in crowdfunding, you need to stay on top of these 5 trends for crowdfunding in Q1 2022. Understanding these trends can mean the difference between a funded campaign and one that fails.
You've waited out the post-holiday slow season in crowdfunding, but before you launch your product, consider these top 4 trends we observed in the first quarter of 2022. While having an innovative idea with a unique selling proposition remains imperative for success, there are more subtle trends we've observed that you'd be wise to consider.
1. New Wave of Cancellations
2022 started off slow, as many years do in crowdfunding. As consumers evaluate their post-holiday budgets, it's normal to see a delay in consumer spending. As the quarter continued and campaigns began to launch, we observed an interesting trend: cancellations.
Campaigns, even some that achieved their public funding goals or were on pace to do so, saw backers canceling their pledges early. Why?
COVID. While it's tempting to blame every hiccup on the pandemic, new waves have been causing concern for creators. Unless a campaign was wildly successful, those with moderate funding found themselves contending with not only higher costs but pandemic-related closures at manufacturing facilities abroad. This has made some backers wary of campaign fulfillment, so we advise keeping your community updated with frequent backer updates. Remember to be honest and transparent!
Those creators looking to crowdfund in the coming months should communicate with their manufacturers to understand their cost structures, timelines and contingency plans.
2. Feature Graphics in Pre-Launch
Campaign pages have leveraged graphics to clearly communicate with backers for some time now. But we've noticed a trend where pre-launch lead generation pages are also leveraging these graphics to grab potential backers' attention before a campaign is live.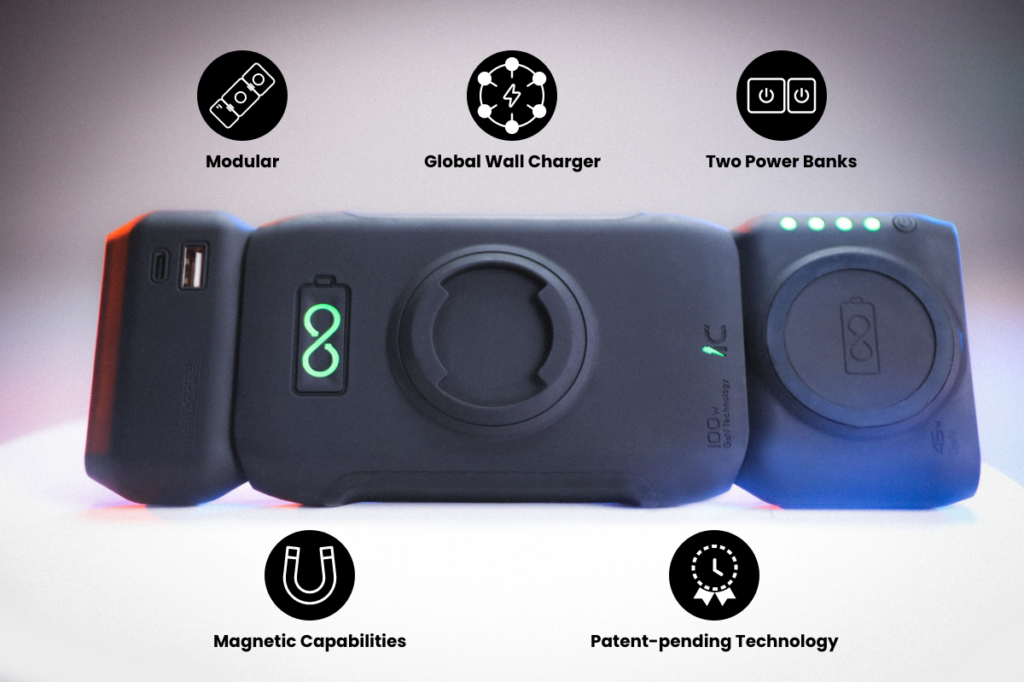 Graphics that outline what a product does are the simplest way to help a potential backer understand what they'd be supporting and get them excited. Don't wait for the campaign page itself to unveil attention-getting graphics like these.
3. Increased Press Attention
Earned media attention is hard to get, no matter what industry you're in. Crowdfunding campaigns have always had the additional challenge of earning media about products and ideas that don't yet fully exist. This had led to a reduction in coverage for even noteworthy campaigns.
During the first quarter of 2022, we're noticing a renewal of interest by journalists and influencers in crowdfunding campaigns. Creators still have to offer a truly innovative or unique product to capture the attention of journalists, but good campaigns are attracting attention. Tip: try to secure press samples if you can!
4. Campaign Budget Optimization for Meta Advertising
Over the past couple of years, Facebook (now Meta) has been making a number of changes and rolling out new features. One of these is Campaign Budget Optimization. Facebook has pushed CBO and simplified ad, audience and campaign structures for about two years. Until this quarter, we hadn't seen the benefits to using it for crowdfunding marketing.
Now, when collecting leads during pre-launch, CPLs are 50% lower when using CBO as opposed to setting the advertising spending at an audience level. For example, we use seven audiences per campaign and have been controlling advertising budgets at the audience level. By using CBO, we set a max budget and Meta spends accordingly in the best-performing audiences.
Work With Us
Want to learn more about how we'd prepare your product for launch? Request a quote today.
Want To See This Advice In Action?
Check out our case studies and learn more about how we've achieved stellar results for our clients.