As the holiday season approaches, it's the perfect time to unwind, relax, and reflect on the journey of innovation and prototyping that the past year has brought us. Each project, with its unique blend of successes, setbacks, frustrations, and serendipitous moments, has provided invaluable lessons. These lessons are the building blocks for our future endeavors, whether they lead to refining our current product concepts or sparking entirely new and improved ideas. In addition to reflecting on our achievements and setbacks, it's also an opportune moment to evaluate and upgrade our prototyping capabilities. The tools we use in our workshops play a crucial role in the success of our projects. With that in mind, I've put together a list of my top four favorite products for the holiday season, each designed to accelerate your journey in inventing for the year 2024. From the powerful Raspberry Pi 5, capable of running machine learning and AI programs effortlessly, to Bambu Labs' range of 3D printers, including the X1-Carbon, which can produce parts for NASCAR racecars, these tools are sure to boost your creative endeavors. The Particle Photon 2 brings affordable muscle to your IoT products, allowing for quicker reactions and seamless machine learning at the edge. Lastly, the Snapmaker Artisan 3-in-1 3D Printer takes versatility to new heights, serving as a 3D printer, laser cutter, and desktop mill in one beautifully designed package. Whether you're a seasoned inventor or just beginning your prototyping journey, these innovative tools are your ticket to a year filled with groundbreaking creations. So, as you sip your holiday eggnog and savor those festive treats, consider how these products could be the catalyst for your next big breakthrough in 2024
The holidays are here again and it is a lovely time to kick back and reflect on the breakthroughs and nadirs of our prototyping year. Each project and year brings with it its own set of wins, losses, frustrations, and serendipity. No matter how your development programs evolved during the year, the lessons learned will either help propel your current product concept towards the market or be the catalyst for a new and better idea. In either case, it is also a good time to evaluate your prototyping capabilities and see what you could add to your shop to facilitate your next breakthrough. The following are my four favorite new products for the holiday season that will help accelerate your inventing in 2024.
Raspberry Pi 5
The long serving single board computer solution got a facelift in 2023 and is primed to be the brains behind your next hardware projects. Three years since the release of the Pi 4, the Pi 5 has a suite of upgrades that make it the most powerful yet and worth the wait. The team at Raspberry Pi designed their own processor for the version 5 release that boasts a 2.4GHz quad-core CPU.  This added horsepower will allow it to run machine learning and AI programs without breaking a sweat. With two different RAM options of 4GB for about $60 and the 8GB retailing for $80, it will not break the bank either. It is a must have for intelligent IoT products and is available at online retailers such as Sparkfun and pishop.us.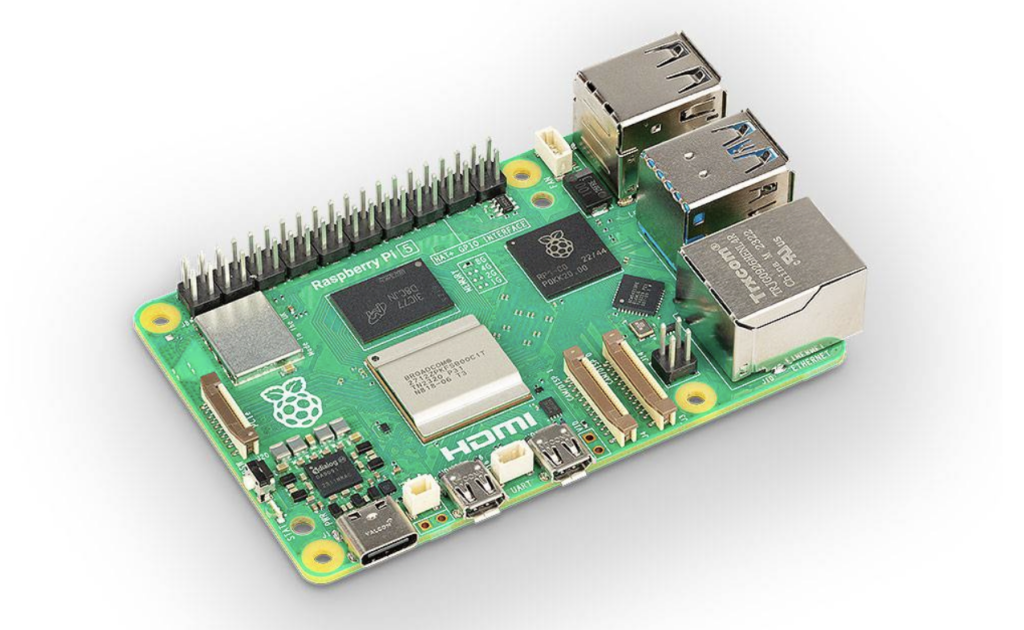 Pi 5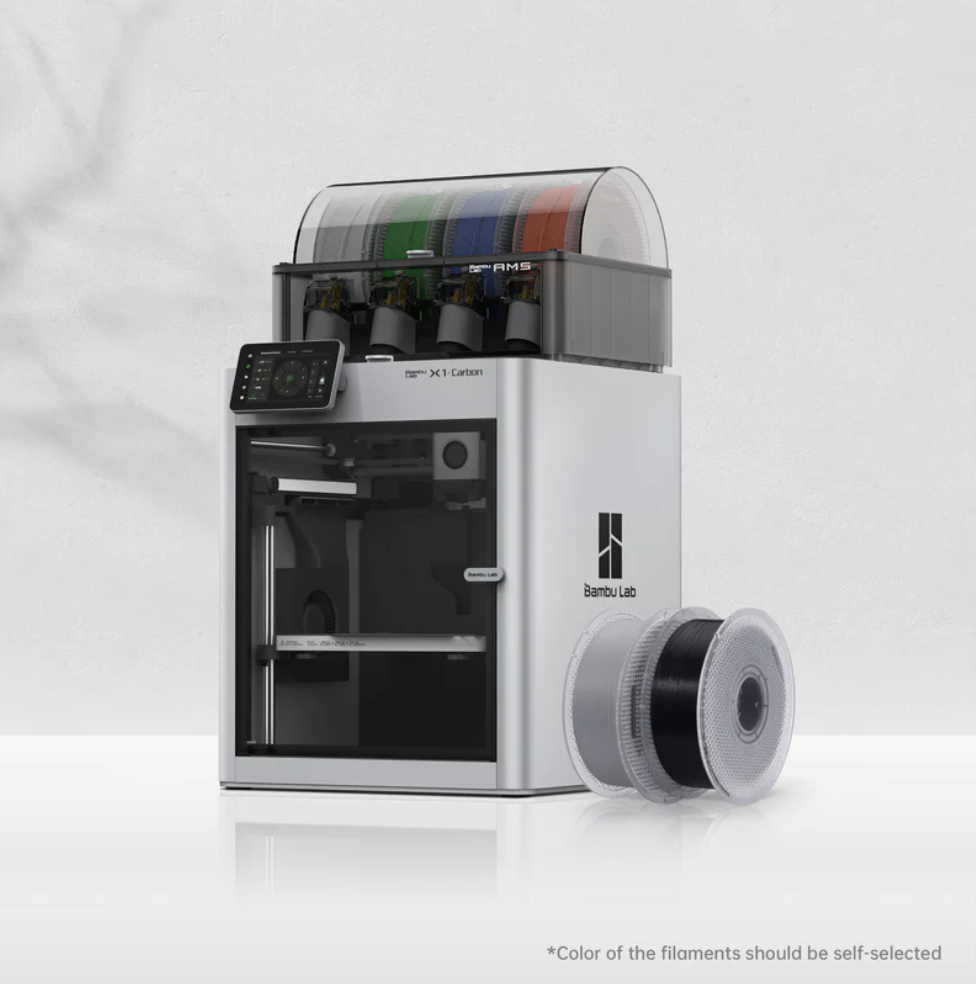 Bambu Labs 3D Printers
The best new desktop 3D printers of the last 2 years are from Bambu Lab. The Austin, Texas based firm has a suite of 3D printers that are perfect for the casual or hardcore inventor's garage. The A1 mini is their least expensive version and boasts 4 color filament printing in a 180mm cube build envelope. It will fit on any inventors desk and is available for pre-order for less than $500.
On the higher end of their line is the X1-Carbon. It also has a 4 spools creel but can print functional parts with carbon fiber reinforced Nylon or PET for applications that require ultimate strength and durability. I have heard from friends of mine in the NASCAR community that the parts made from the carbon material from this printer can be bolted to directly to NASCAR racecars and run in full competition. This is a supreme achievement for a printer that costs less than $1500. Their full range of printers and materials is available at bambulab.com.
Bambu Lab X1-Carbon.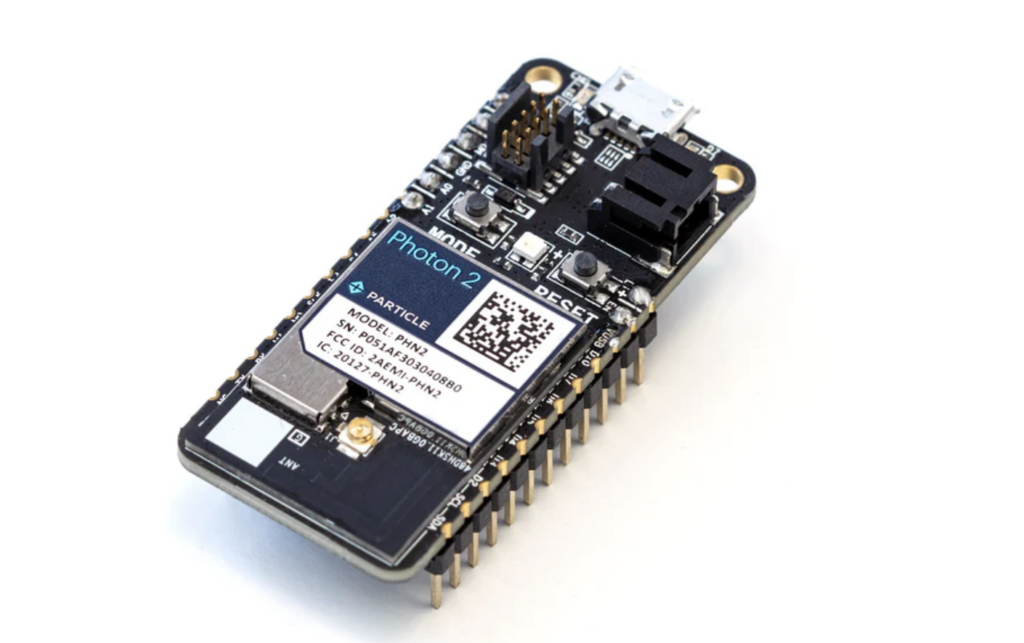 Particle Photon 2
The Photon 2 is the perfect solution to add low cost muscle to your IoT products. Particle is a company that offers IoT Platform-as-a-Service, and for over a decade has been offering hardware and software for developers to quickly create robust IoT products and solutions. Released earlier this year, the Photon 2 is their latest WiFi development board that boasts professional specs at an affordable price. In addition to WiFi it has support for Bluetooth 5.3 and a monstrous 3GB of RAM. Combined with its new high speed processor, it allows machine learning algorithms to run seamlessly at the edge. This means devices can react faster to the application they are monitoring and controlling. The Photon 2 is easy to program with Particles Web IDE or with the more fully featured Particle Workbench. Devices are available for $17.95 from Particle.io and they also offer an Edge ML (machine learning) kit with includes a suite of sensors to experiment with machine learning for $59.
Particle Photon 2
Snapmaker Artisan 3-in-1 3D Printer
What makes a 3D printer even better? If it can also be used as a laser cutter and a desktop mill. This is not necessarily a new concept in desktop manufacturing, but Snapmaker has executed it on a whole new level. The enclosed build volume is a monstrous 400mm cubed which is big enough to print a compact car wheel. The 3D printer features dual printing heads for multi-material printing and can run up to 300C to run tough materials like carbon reinforced filaments. It also has auto-leveling and zoned heating to save time and energy on print jobs.
When not 3D printing the quick change head on the gantry easily switches out for a laser or mill head. The laser head is 10 Watts which can cut Paulownia hardwood at a depth of 8mm and engrave on a variety of woods and plastics. The mill head can run at 18,000 RPM to mow through hardwoods or plastics for parts that need to be machined. The beauty of the Artisan is how elegantly it is designed and the attention to detail and user experience. The software is intuitive and easy to use, and the mechanical systems are tight tolerance and easy to work with. It is not hard to see why Artisan received both a Red Dot award and a Tom's Hardware editors choice. The Artisan is available for $2999 at snapmaker.com.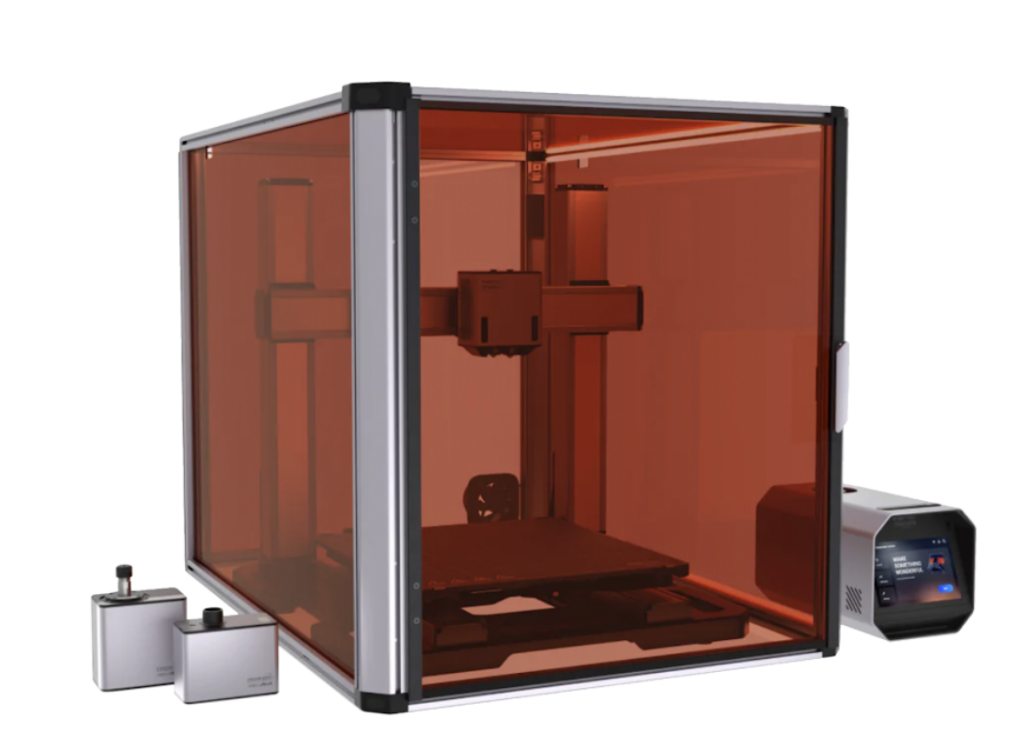 Artisan.
Work With Us
Want to learn more about how we'd prepare your product for launch? Request a quote today.
Want To See This Advice In Action?
Check out our case studies and learn more about how we've achieved stellar results for our clients.