Bridging the Atlantic: YTILI – Forging Connections, Fostering Innovation, and Embracing Culture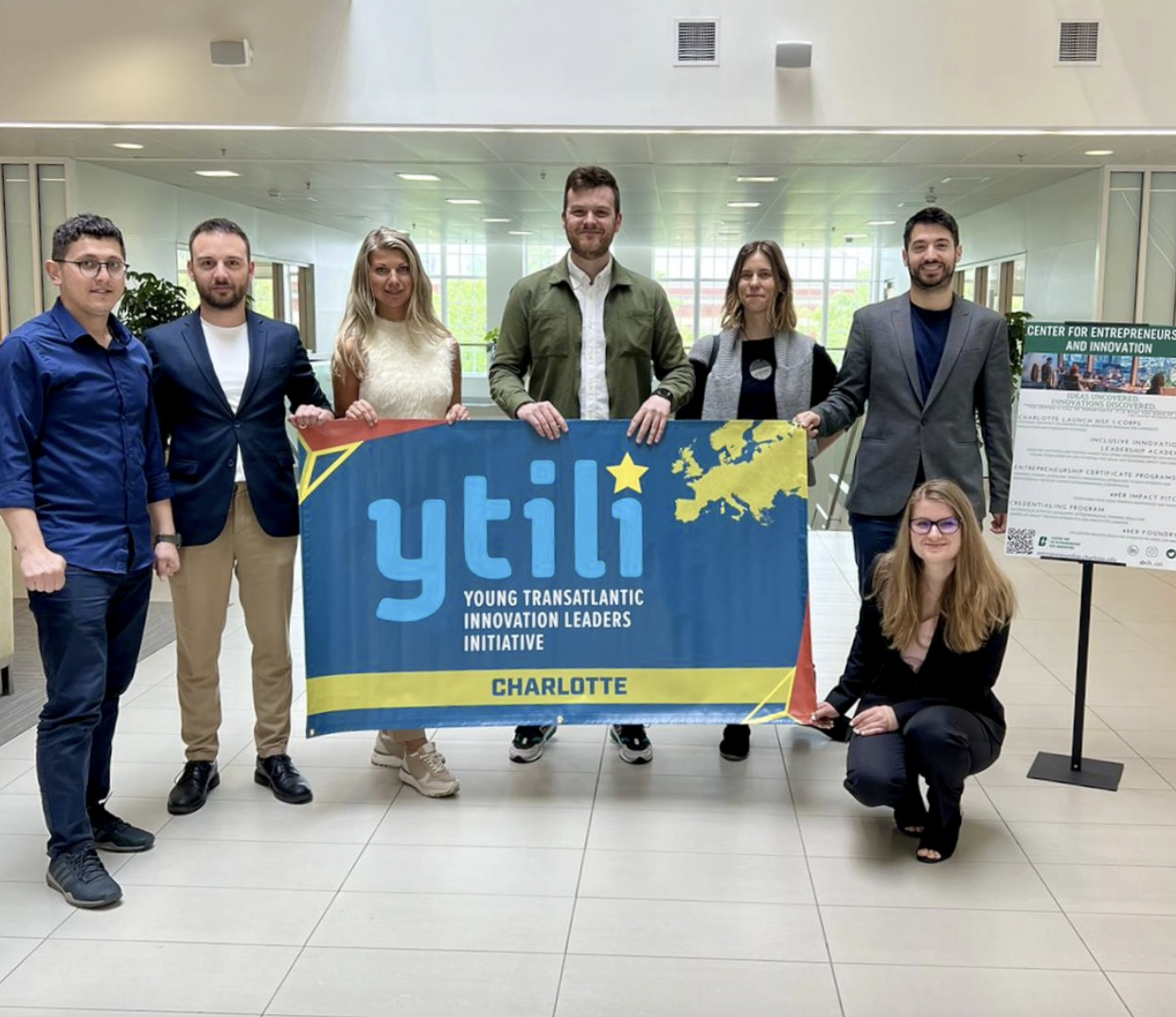 Europe has always captivated American travelers with its rich cultural tapestry and historical treasures, making it a dream destination. The Young Transatlantic Innovation Leaders Initiative (YTILI) serves as a bridge between these two continents, allowing young European entrepreneurs to experience the American business landscape while forging cross-cultural connections. In 2023, Charlotte hosted seven YTILI fellows, including Strahinja Tirnanić from Serbia, who runs a marketing and social media agency. As a host at Enventys Partners, I ensured Strahinja gained a comprehensive understanding of our business, immersing him in consumer product design, sales, marketing, and crowdfunding campaigns. Beyond work, Strahinja explored American culture during Charlotte Innovation Week and experienced local sports. Our exchange didn't end there; YTILI offers a reverse exchange for American hosts to visit their fellow's home country. In mid-September, I journeyed to Serbia, where I joined Strahinja in experiencing Kragujevac's local culture and explored the bustling city of Belgrade. Our journey concluded at the YTILI Alumni Summit in Slovenia, a gathering of European and American alumni, inspiring connections, and lasting partnerships. YTILI's impact on fostering understanding, innovation, and cross-continental friendships is undeniable, and its legacy continues to thrive.
Europe is often the first destination abroad for an American and it is easy to see why.
With itswith endless culture, museums, and history it is a rich tapestry to explore, and easy to see what backpacking across Europe is such a dream. It was certainly the first place outside of the US that I visited and my memories from England, Greece, and Holland on my term abroad in college will last a lifetime. So, when I was approached to host a fellow from Serbia for the YTILI (Young Transatlantic Innovation Leaders Initiative) I jumped at the chance to try to pay back the wonderful experiences that I had in Europe by hosting a European business owner at Enventys Partners.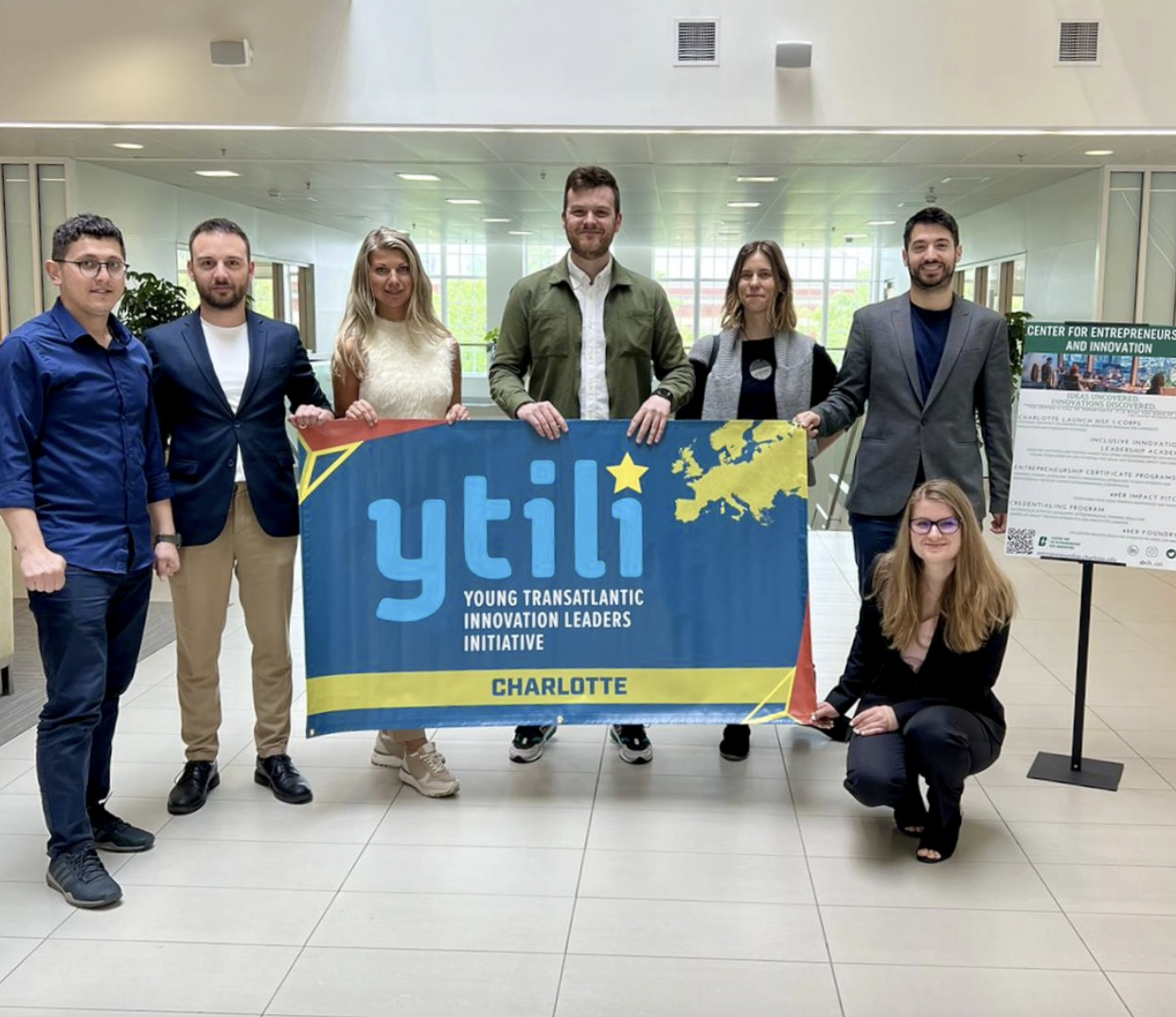 The YTILI program is a way for young leaders and entrepreneurs from Europe to experience what business and life is like in the US and create cross cultural connections. The program was started by the Obama administration in the mid 2010s to foster enduring connections between Europe and the States and increase economic and social cooperation. Similar to the Young Leaders of the Americas program (YLAI), cohorts of young Europeans are selected to spend about 5 weeks in the US where they are paired with American firms to host them.
The seven YTILI fellows that were placed in Charlotte in 2023.
Charlotte was again a host city for the YTILI program and welcomed seven fellows from across Europe in April. My fellow was Strahinja Tirnanić from Serbia. He is from the small city of Kragujevac, which is about 1.5 hour drive south of the capital of Belgrade where he runs a marketing and social media agency. Since Enventys Partners has a unique and dynamic combination of marketing and product development services, it was a perfect opportunity to see how a design and marketing firm operates in the States. On his first day I threw him right into the fire. While he had no consumer product design experience, I felt it was important for him to understand this service offering since it is a key part of our business. I paired him up with our industrial design and electrical engineering team and had him do some user experience testing on a new consumer product that will be launched in Q1 2024. I then plugged him into the sales and marketing teams where he was more comfortable. He was able to see how we handle lead generation, meetings with clients and potential clients, and see how we structure deals. He was also able to get experience and understanding of our crowdfunding marketing service and how to run a successful campaign.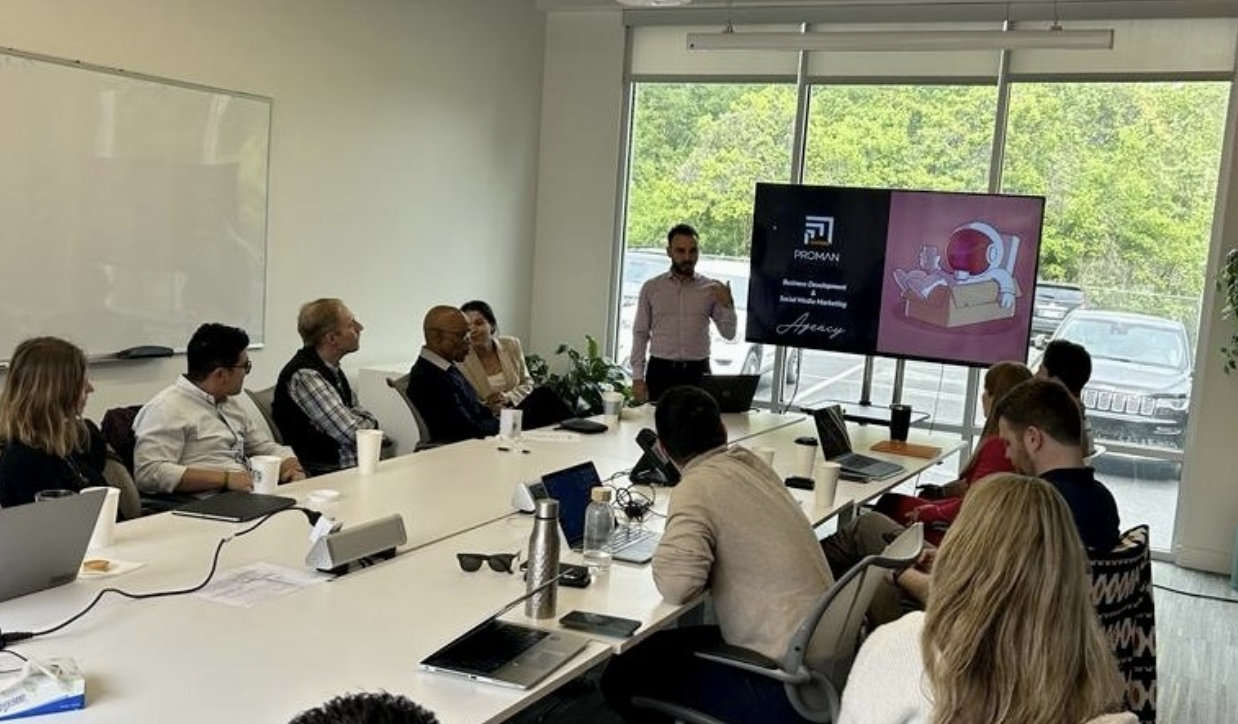 YTILI pitch competition at Enventys Partners
Of course the exchange is not all about work, and I made sure that Strahinja had some great cultural experiences. Seredipitusly, it happened to be Charlotte Innovation week while he was in town, so he was able to network with other professionals at events across the city and attend our local Pitch Breakfast group.Since he was also interested in cars, I took him to RK Motors to see their classic car restoration business and see some old school American muscle cars. He also took in the local sports team, attending a Charlotte FC soccer game and a Charlotte Knights minor league baseball game. While the soccer match was straightforward, I had some explaining to to about the rules of baseball, which is a baffling sport for those that do not grow up around it.
Fortunately, the end of his fellowship was not the end of the story. YTILI offers a reverse exchange for US hosts to travel to their fellow's home country to continue collaboration. I jumped at the opportunity, and was grateful to be chosen to for the exchange. In mid-September, I set off for Serbia to visit Strahinja before we both attended a 2 day YTILI alumni summit in Slovenia. 
When I finally made it to Kragujevac, Strahi immediately whisked me away to a local cafe to get some much needed local food and beer. For the next 3 days I spent time at his firm working along side him and understanding the nature of the day to day of his business as well as meeting with local innovators. He was a wonderful host and also spent time showing me the best places to eat and the local sites. Unfortunately, Kragujevac has some sad history. It was home to the devastating masachre of thousands of civilans at the hands of German soldiers in 1941, and it was sobering to visit the park where their bravery is memorialized with graves and beautiful sculpture.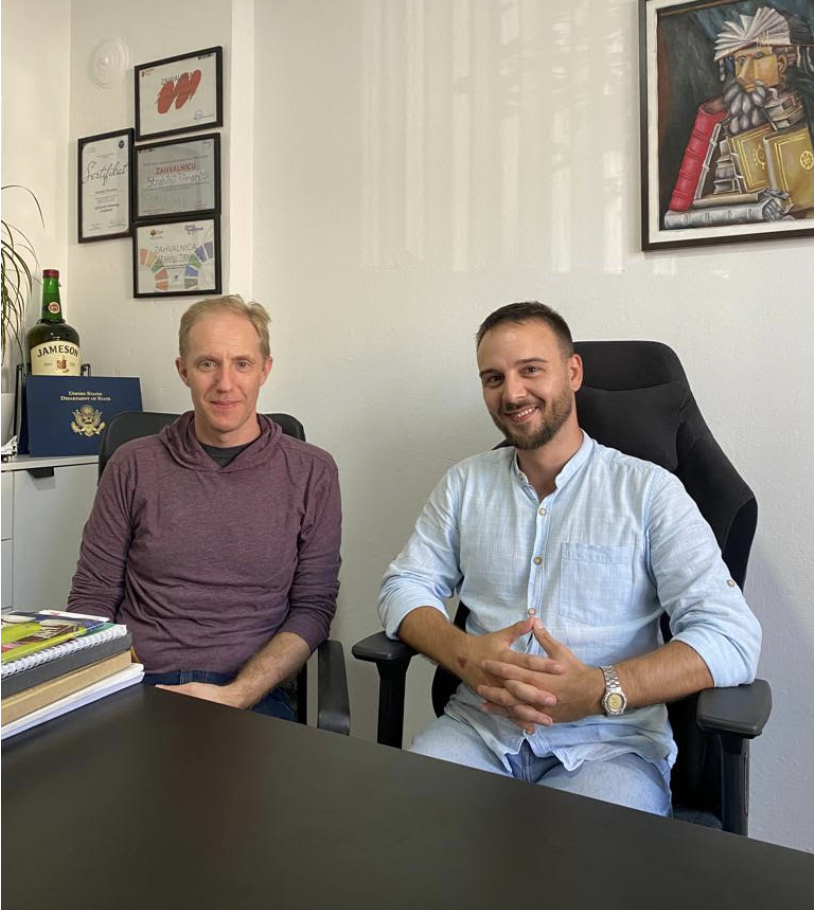 Strahi and I at his Proman Consulting office in Kragujevac.
Then it was off to Belgrade to experience the big city. We spent three days exploring the 'White City' named for the light colored stones found in the area. The bustling metropolis offered additional opportunities for networking, including visiting local design firms, software developers, and incubators. A highlight was a visit to Polyhedra, one of the cities maker spaces, where they had a wonderful suite of equipment and a vibrant community of makers working together in tech, art, 3D printing, and product design.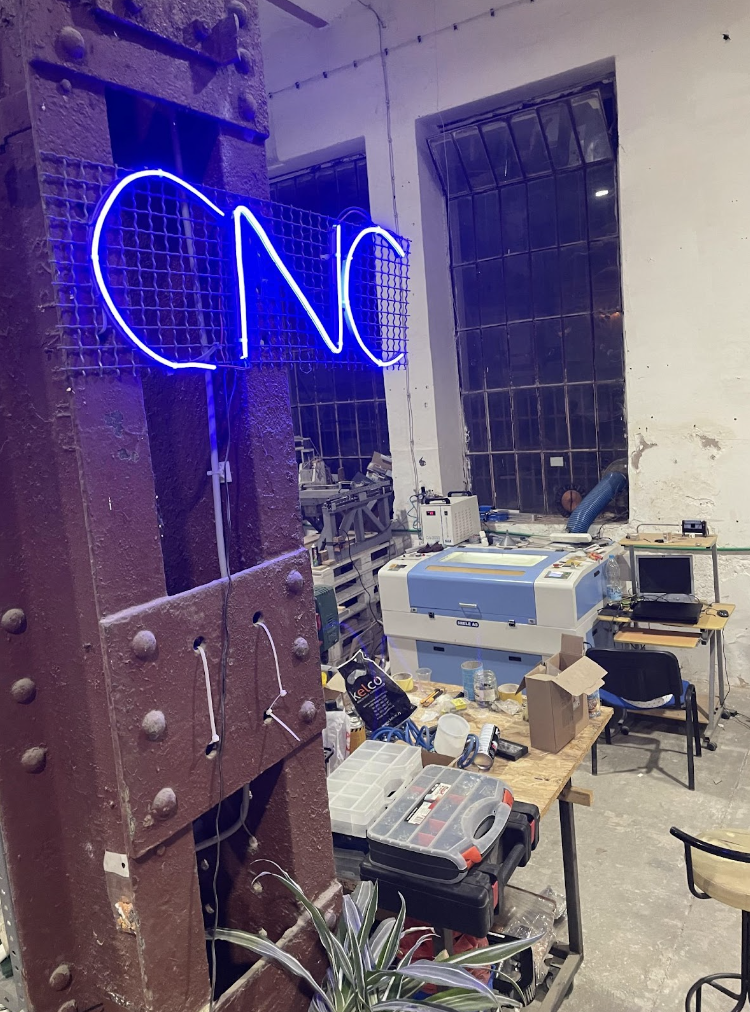 Inside the well equipped Polyhedra makerspace in Belgrade Serbia.
The YTILI Alumni Summit was the perfect way to finish the trip. Nearly 100 European alumni and US hosts descended upon Ljubjana, the capital of Slovenia. The theme of the conference was "Empower. Elevate. Evolve" and the 2 days of speakers and workshops were inspiring, informative and motivating. Topics ranged from business strategy, leadership, corporate culture, marketing, technology, and mindset. I was honored to be chosen as a speaker and did talk about emerging trends in physical product development. While the speakers were wonderful, it was the networking that was the highlight. It was a privilege to meet and hear the stories of so many entrepreneurs and innovators and to have the time to dive deep into their journeys and share stories.
Delivering my talk about trends in consumer product development in Slovenia.
As YTILI nears a decade from its first cohort, it continues to deliver on its promise to create partnerships and bond between the US and Europe. Both fellows and American hosts have been elevated by the experience and have transformed businesses, created economic opportunities, and cultural understanding and friendships. It was clear from the vibe of the conference how valuable it has been to and continues to be for the fellows. We will surely continue to see it make an impact in the future.
Work With Us
Want to learn more about how we'd prepare your product for launch? Request a quote today.
Want To See This Advice In Action?
Check out our case studies and learn more about how we've achieved stellar results for our clients.