Ecommerce Marketing 101: Frequently Asked Marketing Questions and Advice from Ecommerce Experts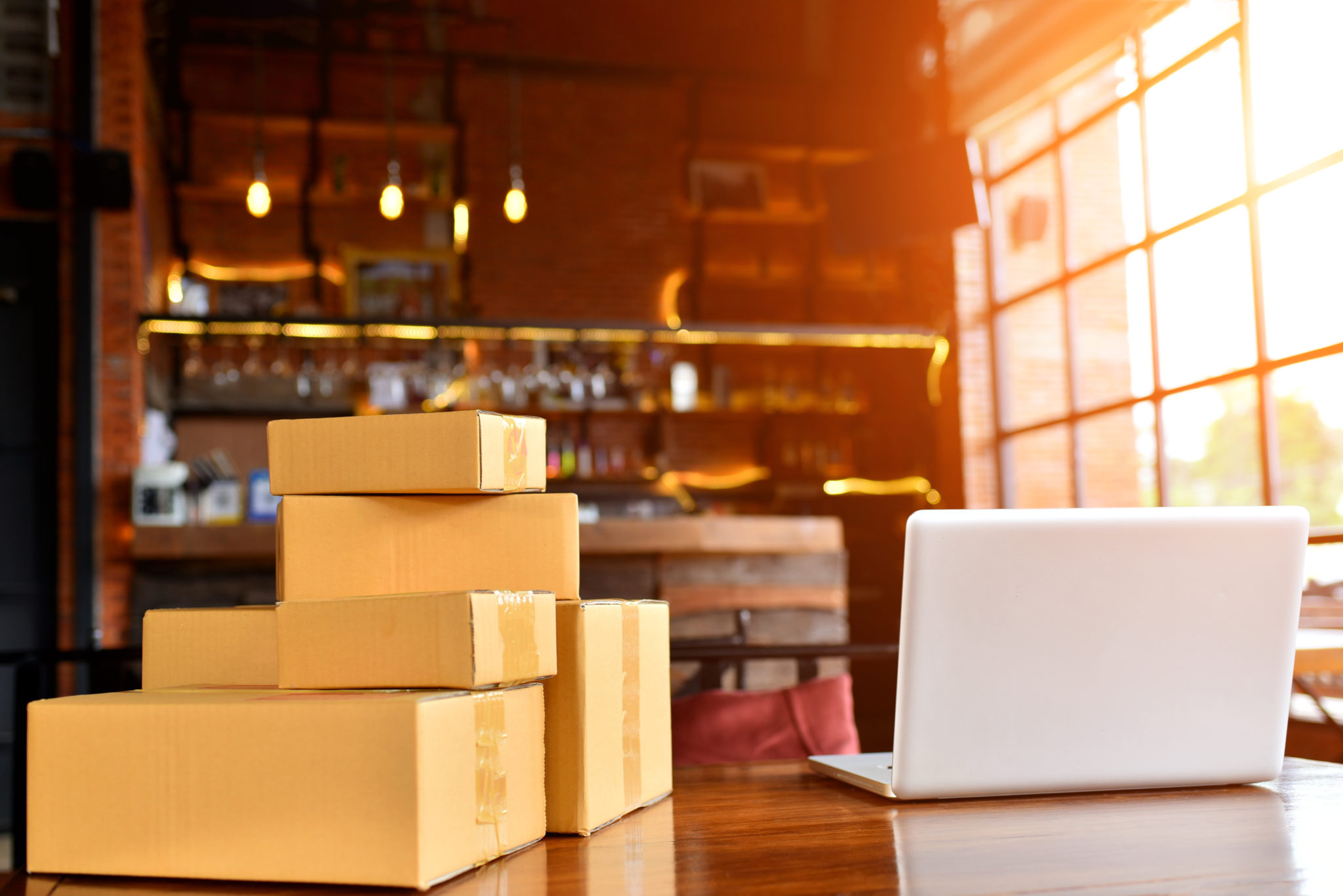 We've learned a thing or two about what it takes to successfully run an ecommerce business, so we've compiled some of the questions we get asked most frequently into one place.
At Enventys Partners, we've spent nearly a decade helping everyone from startups to established companies launch new product lines, grow their business and sell products online. In that time, we've learned a thing or two about what it takes to successfully run an ecommerce business, so we've compiled some of the questions we get asked most frequently into one place.
Below you'll find answers to some of the ecommerce marketing questions we hear most often, along with links where you can learn more!
When will I start seeing results from a digital marketing campaign?
It's important to remember that very rarely does marketing get results overnight. This is why we use a multi-channel sales funnel to help our clients acquire new customers. It's not enough to just attract more people to your site – you have to put time, effort and money into nurturing them into customers. Our clients generally start seeing some small results in the first month of the engagement, but the biggest improvements in total revenue aren't seen until a few months into the engagement.
Specifically with paid media, we ask our clients to allow ads to run for a few days to judge their efficacy before requesting any changes. It can take a few days for ad campaigns to optimize, and it can be up to a month before we start seeing significant returns.
What marketing channels will drive the most revenue?
Asking what marketing channels are the most effective is a bit of a loaded question. Generally, if you examine your analytics to see which channel has the highest revenue directly attributed to it, the answer will be paid advertising. However, keep in mind that a lot of factors contribute to the success of paid media, from the quality of your website, to the desirability of the offer, to the strength of your sales funnel and more. For example, let's say an organic search query brings a potential customer to your website, where they sign up for your newsletter and become a lead. Then, you begin to nurture them through email marketing campaigns. They follow you on social media, where you are actively posting, and they continue to become more aware of your brand. A month later, you are running a remarketing campaign and they see an ad and decide to purchase your product. The purchase may be attributed to the ad, but your efforts in organic search, email marketing and social media all played a part in converting them into a customer.
Bottom line: paid advertising is often responsible for the most revenue, but it's usually more effective when used in conjunction with other marketing methods.
How much should I spend on paid media? How much should I budget per advertising channel?
There is no one-size-fits-all answer to how much you should spend on ads, because there is simply too much variation. Factors including industry, target audience, your product's price, your website and more can affect cost per acquisition (CPA), which affects how much you need to spend on ads. It also depends on what channels you are using to run your ads. However, there are some general rules of thumb that you can use to decide how much to spend on ads.
On Facebook, you'll want to spend at least the cost of the product, per day, per ad set. For example, if your product costs $20, and you are running five ad sets, you'll want to spend $100 per day, or about $3000 per month.
For paid search, such as Google or Bing (yes, Bing!), it depends on your average cost-per-click (CPC) and conversation rate. You'll want to calculate what it would take to get at least one conversion per campaign per day. For example, if your conversion rate is 1%, and your average cost per click is $1, then set your budget at $100 per day, or $3000 per month. Note: this example is for prospecting search campaigns or shopping campaigns. This wouldn't be a branded campaign, so CPC and cost-per-acquisition (CPA) should be much lower. Additionally, know that the average conversion rate for an ecommerce business is 1-2%; a 3-5% conversion rate is higher than average.
What kind of return should I expect from paid advertising?
There are many factors outside the platform that affect return on investment (ROI): ad quality, website quality and ease of use, the product's price, industry, and much more.
With that said, there are a few facts about ROI that are almost always true.
First, acquiring new customers will nearly always be more expensive than advertising to your current fans. To make advertising profitable, you need a strategy to maximize profit on acquired customers; even if you have a low ROI on a certain platform, you need to evaluate ways to make the most off of the customers you've already acquired. At the end of the day, you need to be focusing on increasing lifetime value (LTV) and/or average order value (AOV).
Second, an experienced paid media or Facebook Ads specialist can help you increase your ROI because they have added insight about what works, what doesn't and what ROI you can reasonably expect to achieve.
Does doubling my ad spend mean I will see double in sales?
Doubling your ad spend does not guarantee you'll see a double in sales, especially with Facebook Ads. There are many factors at play here, such as how you are scaling your ads, but if you are doubling your spend at the ad set level, for example, what will most likely happen is your ads will be displayed to a wider, less-qualified audience, and your cost per acquisition (CPA) will go up. When you make a big change like this, you are resetting the learning phase, meaning that Facebook is relearning how to find people within your audience that will likely accomplish your goal. Your sales will probably increase, but they likely won't double, and you may be paying more for each sale.
Early last year, Facebook released a new optimization option. You can now set a daily budget at the campaign level. We've seen a mixed bag of results when we've scaled our campaigns using CBO (Campaign Budget Optimization) but some people are seeing better results when they increase the budgets significantly using this optimization option.
It seems to be working well with larger audiences within the ad sets and with several ad sets within the campaign (with no more than 10 though). We suspect that this is due to the algorithm having a larger pool of people to choose from that is likely to convert.
Again, it likely won't double your sales, but with time and further optimization, it might!
Here is a pro tip…
If you want to double your sales, it may be easier (and cheaper) for you to invest in doubling your website's conversion rate instead.
Is onsite content really that important? How long will it take for me to see a return on my content/SEO strategy?
Onsite content is tricky because it is harder to measure return than, say, ads, and it typically takes longer for content marketing to show a return. However, a solid content strategy is a key part of any successful marketing campaign. Before we dive any further into this topic, it's important to understand what content marketing is. Essentially, content marketing is strategic communication through social media, email marketing, blog posts, website content and more, written with the goal of creating a loyal customer base. Onsite content has the additional goal of providing valuable information to search engines so that, hopefully, when someone searches terms relevant to your business, your site is on the first page of search results. This is called search engine optimization (SEO)
At Enventys Partners, as our team creates content marketing strategies, we establish key performance indicators (KPIs) to measure our content's efficacy. These KPIs may include metrics such as overall traffic, ranking on search engine results pages (SERPs), subscriber growth and more. Just remember that content marketing is a marathon, not a sprint; it takes consistent, deliberate efforts to see content marketing campaign results, but the pay out is worth it. Most sources show that a good content strategy sees a return in 6 months to a year.
To learn more about content marketing ROI, check out this blog post.
How often should I post on social media and which platforms should I use?
Posting all the time on all the platforms may sound like the best strategy, but in this case, there can be too much of a good thing. Over posting on social media is typically not the best use of time, especially for startups with a small marketing team and a small budget. Rather, a better approach is to examine your target audience, examine who they are and when they are online, and let that guide your posting strategy.
Facebook is a great place to start. As the largest social network in the world, there is a pretty good chance your audience is there. Organic Facebook content helps improve your Facebook Ads' performance, yet another reason it's helpful. On top of this, Facebook offers audience insights, including when your followers are online, that can be a great starting point for building a social media strategy.
How much does influencer marketing cost?
The cost of influencer marketing varies greatly based on the platforms you use to manage it, the types of influencers you work with, the product you offer influencers and more. Regardless, if you choose to use influencer marketing as part of your overall marketing strategy, you'll need to budget for the following:
Agency fees for managing influencer marketing
Platform fees for identifying top influencers (up to around $800/month)
Fees to pay influencers for posts ($0 – $500+)
The cost of sending a free product to influencers (cost of product and shipping)
It may be tempting to cut costs by not using an influencer marketing platform, but we don't recommend it. Organic influencer marketing, or finding influencers without the use of an influencer marketing platform, can take so much time that it doesn't justify the cost savings. It's important to vet influencers before choosing to work with them, and a platform makes this much simpler and more efficient.
How important is setting up an abandoned cart series?
According to a study by Barilliance, in 2017 more than ¾ of customers left a website without completing a purchase. If none of your customers abandoned their cart, your conversions would go up by 300%! An abandoned cart email series is a great way to fight lost sales from cart abandonment. This is when we set up an automated email to offer a special deal on items left in a shopper's cart, and it is one of the most effective ways to increase sales and stop losing money to abandoned carts.
Do I need to have brand guidelines and customer personas before I begin working with a marketing agency?
At Enventys Partners, we do not require brand guidelines and customer personas before we begin ecommerce marketing campaigns. However, we do highly recommend it, simply because we've seen first hand how much more effective marketing campaigns can be when these types of things are already established. Brand guidelines and customer personas help ensure that your team and our team are on the same page regarding who we should be targeting and what messaging we should be using.
Note that personas should be based on data, not determined based on who you want your customer to be. Similarly, a target audience isn't who the brand wants it to be, but who its customers actually are. In other words, customer data dictates who a brand reaches and how you should market.
If you don't have brand guidelines and customer personas, Enventys Partners does have a creative brief process that we can use to ensure the team working on your marketing is on the same page.
Ready to launch an ecommerce marketing campaign with Enventys Partners? Let's start the discussion – get in touch today!
Work With Us
Want to learn more about how we'd prepare your product for launch? Request a quote today.
Want To See This Advice In Action?
Check out our case studies and learn more about how we've achieved stellar results for our clients.