5 Tips for Using Customer Feedback in Your Marketing Strategy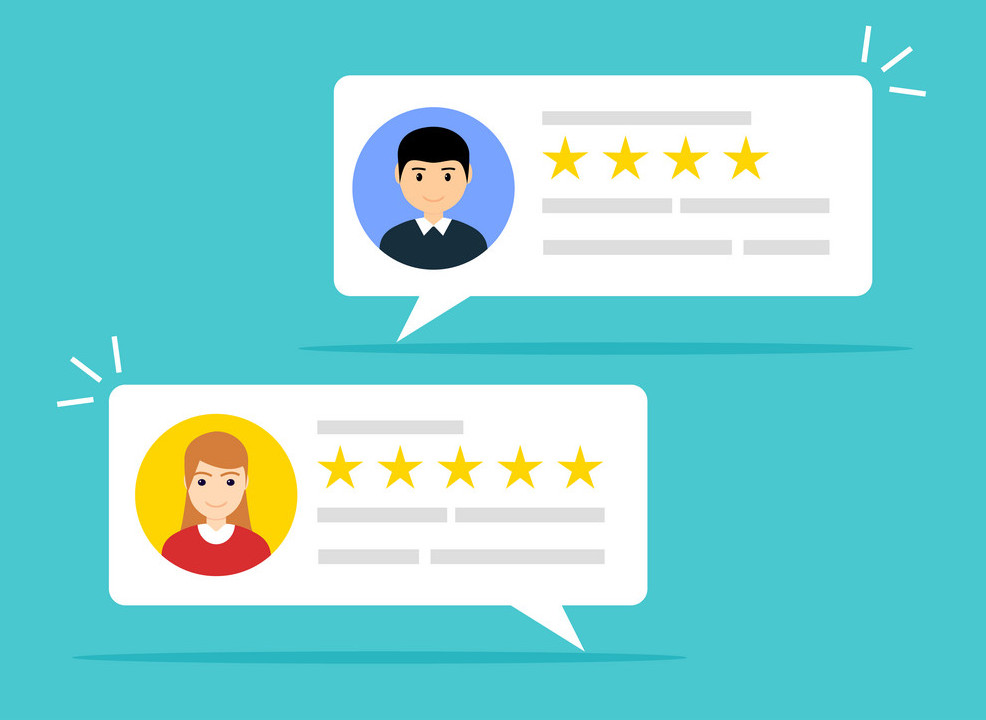 Positive reviews are priceless, especially to ecommerce companies. Not only are they social proof about your product, but they're marketing material you can incorporate into your overall communication strategy. Discover these five tips for making the most of customer feedback. 
How to Incorporate Product Reviews in Your Brand Communication
People trust online reviews and most times, even more than their own friends and family. When potential customers find out about your product, they will be searching the internet (on reputation management sites, social media, Google, Amazon, etc.) for feedback from past customers. To build immediate consumer trust, incorporate user-generated descriptors and content of your service or product in your marketing materials. Read on for ways to use these reviews and feedback in your communication strategy.
1. Advertising
Since ads are the first impression for many in your target audience, it's a good idea to grab their attention and try to evoke powerful, complex emotions. Reviews are great for this but first, make sure to decide which emotion you want the ad to embody. If it's possible, sort and group feedback in themes of your product's unique selling points for each ad. That way the message you're selling packs a greater punch.
2. Social Media
Through social media, a potential buyer can turn into a dedicated brand advocate. People monitor social channels to make informed decisions about the utility and credibility of products they're already interested in. Help move followers along in your sales funnel by showing off positive customer reviews in your social media strategy. This can be done through original social posts, sharing user-generated content, and pinning great feedback at the top of your profile.
3. Search
If you want to earn featured snippets, Google Seller Ratings, and overall increased search visibility, regularly injecting new content on your website, like positive customer reviews, is a good idea. Stars, ratings, and the number of reviews inform viewers that the product is popular among buyers and build trust before they've visited your site.
4. Email
Customer-created narratives are great for email's historically high ROI potential. To increase credibility and CTR, share user-generated content directly in the email template, like your email signature, or through a visual. You should also include customers' names to make the reviews more believable.
5. Branded Images and Videos
Positive reviews are valuable, but only when displayed properly. Create an image or video with customer feedback so it's more eye-catching to your target audience. Keep in mind white space, unique visuals, color and typography. It's also not a bad idea to bold or brighten colors to highlight relatable pain points so viewers know immediately this is relevant to them.
Bonus Tip: Use Bad Reviews Strategically.
Yes, negative reviews can initially feel bad. The good news is there are ways to use them to your advantage. The key is listening to the reviewer's pain points and then fixing the problem. For example, if there are a lot of customers using your product wrong, perhaps create long-form content pieces, like blogs or videos, to inform them of the correct way to enjoy it.
Also, if customers are noting issues with its inherent construction or functionality, you can create version 2 of your product. Then market the new model with some negative reviews of the old product. This will certainly catch people's attention, but will also create trust and humility within your brand, which attracts buyers.
Build a Customer-Focused Marketing Strategy with Enventys Partners
If you need help implementing customer feedback in your marketing strategy, reach out to the experts! Enventys Partners is the go-to agency for full-service product launch marketing.
Work With Us
Want to learn more about how we'd prepare your product for launch? Request a quote today.
Want To See This Advice In Action?
Check out our case studies and learn more about how we've achieved stellar results for our clients.