The first time I traveled abroad was when I was a junior in college for my term abroad in York, England. It was the fall of 2000 and despite only being a few hour plane ride, it seemed impossibly far. Flight reservations had to be made with a travel ag …
The first time I traveled abroad was when I was a junior in college for my term abroad in York, England. It was the fall of 2000 and despite only being a few hour plane ride, it seemed impossibly far. Flight reservations had to be made with a travel agent as there were no reliable ways to book on-line at the time. No one had a cell phone and copious directions, train tables, and documents had to be printed ahead of time and hand carried. If anything went wrong, it was going to take a small fortune in payphone calls to sort it out. I carried a film camera, and hand wrote letters to loved ones, and loved ones soon to be. Fortunately, my friend Jack and I were both accepted into the same term abroad program and were able to travel together. The experience was formative and was when I realized how powerful and humbling it is to have a cross-cultural experience.
Fortunately, there are great ways to have meaningful cultural experiences without having to step on a plane. For the last 5 years, Enventys Partners has been a supporter and host of the Young Leaders of America Initiative (YLAI), which pairs entrepreneurs, influencers, and high-flyers from Central and South America with businesses in US cities. The 4-week fellowship gives fellows the opportunity to work with American companies to learn business practices and get a flavor of American culture. Conversely, US-based hosts get a chance to learn about the fellow's business and culture with the goal to form lasting relationships and foster economic ties between the US and Latin America.
The YLAI program was launched in 2015 by President Obama. It was modeled after similar programs launched in the same era in Africa and Asia and the aim was to "develop joint business and civil society initiatives" between young entrepreneurs and those working on civil society initiatives from Canada and Central and South America. The aim was to help skill up entrepreneurs from western hemisphere economies, reduce the opportunity gap for youth, and create business opportunities between the US and the rest of the Americas. Since 2015 over 1000 fellows have taken part in the program.
The program runs once per year and the main component is the placement of the fellow with a company, university, or other organization in cities around the country. It is free to apply, and once selected for the program, fellows are matched to an organization that fits best with what they are pursuing in their home country. Engineers get matched with engineering companies, lawyers get paired with lawyers, etc so to help maximize the depth of the experience for both fellow and host. Host cities have about 8-12 fellows per cohort so that fellows can network with each other and they participate in cultural programming together on the weekends. The in-person fellowship is 4-weeks, and participants work with and alongside their American hosts for 4 days with Fridays reserved for group events. 
The first time that EP hosted a YLAI fellow was 2017 and it happened by accident. Charlotte's city host is the non profit organization International House and they reached out when Emil Rodriguez, a fellow from the Dominican Republic, was having an issue with his placement. The organization he was paired with was not a great fit and Emil started looking for other firms he could potentially switch to. Fortunately he found EP and when International House reached out it was an easy yes. Emil is an electrical engineer and we had some active projects that needed a boost. He came in for a couple of weeks and was helpful to advance some of our prototypes and we became fast friends. 
At the end of his program I learned that a key component to the YLAI program is the reverse exchange. The program has specific funding for US based hosts to travel to the fellow's country to do a project and I jumped at the chance. We applied to do an innovation training in Santo Domingo and we were approved. In 2018 we delivered a 5 day product development bootcamp at INTEC, a local technical university. As part of the experience I got to see Emil's development studio and I was able to visit electronics manufacturers and injection molding facilities.
Emil Rodriguez and I visiting a local maker space in Santo Dominigo during my reverse exchange in 2018.
The opportunities that YLAI opened up for both Emil and I have been tremendous. Due to the relationship fostered by the program, Emil's firm has become a key partner for EP and they do a lot of design work for us. At the close of the reverse exchange, I was granted status as a YLAI alumni which opened up additional opportunities. Emil and I applied for and were granted funding for an AEIF grant which is for alumni of exchange programs to continue collaboration. In fall of 2022 we did a STEAM bootcamp in Jarabacoa in the rural Dominican Republic for 120 students from all over the country.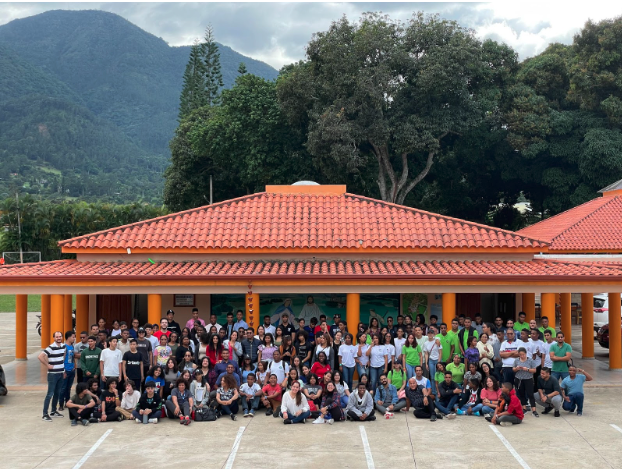 The approximately 120 students from around the DR took part in the STEAM bootcamp in November 2022 that was a result of YLAI collaboration.
YLAI has opened doors both personally and professionally and I continue to support the program. I have hosted 6 additional fellows in subsequent years and sometimes multiple per cohort. We have hosted entrepreneurs from Bolivia, Brazil, Nicaragua, El Salvador, and most recently Mexico and Columbia. EP also hosts tours of our facility to the Charlotte cohort each year and have made connections with other fellows too. Many of them have become friends, collaborators, and business partners. Just weeks after the 2023 session closed my fellow from Colombia completed some machining work for a project of ours and we are exploring other manufacturing programs together.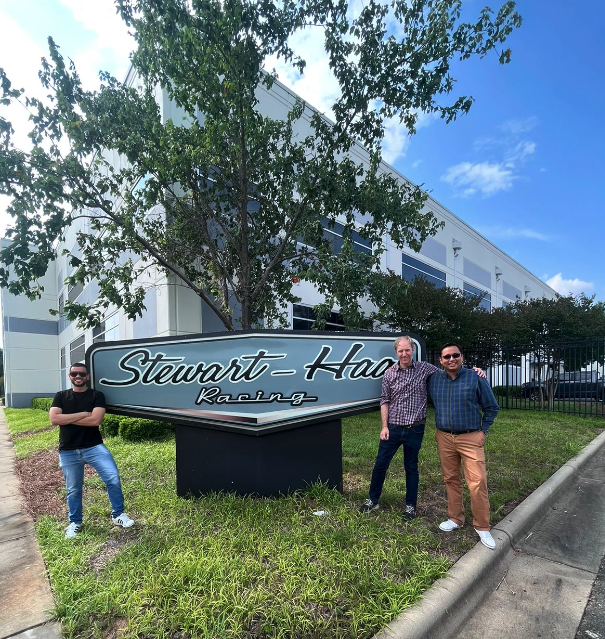 Myself and my 2023 YLAI fellows on a tour of Stewart-Haas race shop. Mauricio Garcia (left from Columbia), myself, and Enrique Hernandez (right, from Mexico)
Nearly a decade after its inception the YLAI program is more than living up to its promise. 280 fellows per year come to the States, making an impact on our soil and bringing leanings and relationships back to their home countries to foster shared prosperity. For additional info on the program and how to get involved in the 2024 cohort go to ylai.state.gov.
Work With Us
Want to learn more about how we'd prepare your product for launch? Request a quote today.
Want To See This Advice In Action?
Check out our case studies and learn more about how we've achieved stellar results for our clients.