How To Raise $1 Million

Through Crowdfunding
Introduction
Crowdfunding At A Glance
One of the biggest mistakes a crowdfunding creator can make is deciding to launch a campaign and then just…launching it. Running a crowdfunding campaign takes months of hard work and preparation, with some of the most critical aspects of running your campaign happening well before you hit "launch."

Funds raised through crowdfunding grew 33.7% last year.

22.4% is the average success rate of crowdfunding campaigns.

Successful crowdfunding campaigns have raised $28,656 on average.

The crowdfunding market is projected to grow to $300 billion by 2030.

Team-driven crowdfunding campaigns raise 38% more than solo campaigns.
Most campaigns won't raise over $1 million dollars
(in fact, research shows that your odds of raising $1 million on Kickstarters are 0.08%)…
But don't let that statistic get you down! By using this step-by-step guide, in addition to having the right product and the right level of preparation, you're well on your way to crowdfunding's next big success story.
In this guide, we'll break down every nuance of how to run a successful crowdfunding campaign, including what you should prepare for and how to execute initiatives, as well as offer a personalized checklist that ensures you've taken the necessary steps for a lucrative campaign.
Assets: Photography and Videography
Photography
Successful Kickstarter and Indiegogo campaign pages use high-quality photography to tell the product's story. These need to be professionally shot and retouched images; any photos captured on a phone won't do. It is a good idea to include a mixture of lifestyle photos and product photos.
Lifestyle Photos
When it comes to lifestyle photos, you'll need photos of people in your target audience using your product in a variety of places and situations. Your goal should be to show off all possible use cases because these photos are your chance to show how your product can fit into your backer's life. Try to really capture the true essence of your product or service and sell that lifestyle.
Here are a few examples of ideal lifestyle photography from our past clients: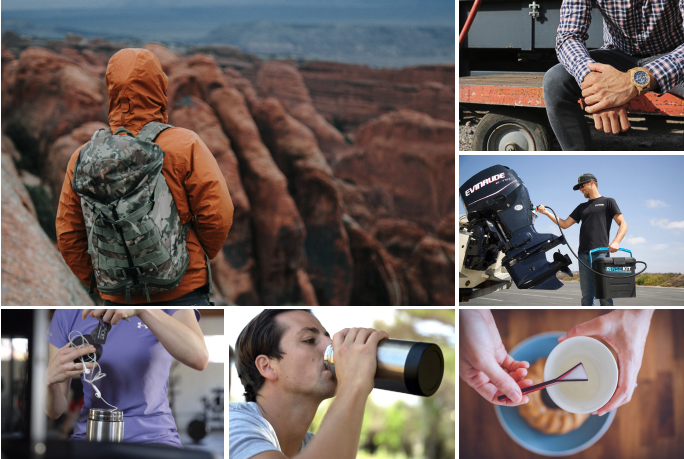 Product Photos
While your lifestyle photos are focused on use cases, your product photos should be focused on design, features and specs. You'll want a variety of shots of the product in its entirety, ideally on a solid, contrasting background. If your product has multiple parts or add-ons, it would be nice to get individual shots of these too. As you build your campaign page, you may find that these are useful in the features and specifications section.
Here are a few examples of ideal product photography from our past clients: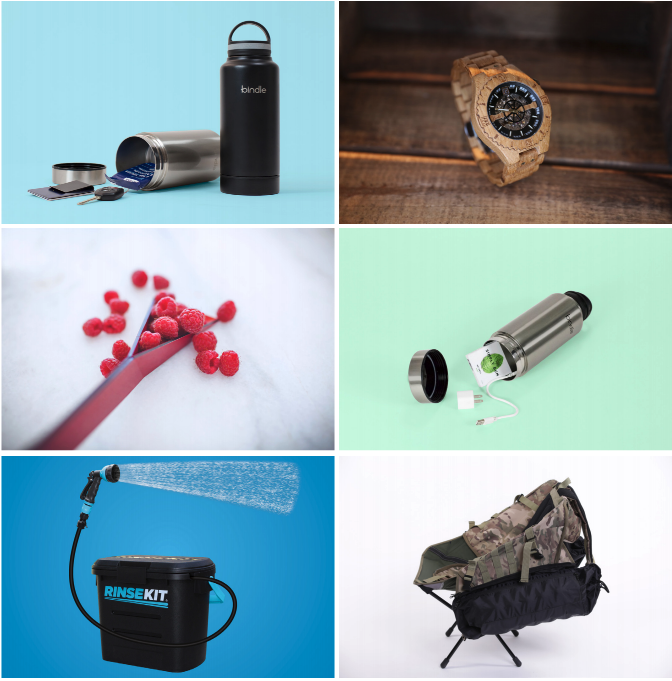 When it comes down to the actual number of photos that you'll need, it will vary depending on the nature of your project, the content of your crowdfunding page and more. In general, you'll want to use photos on your campaign page to break up your copy, and if your product is more complex and should be showcased in multiple ways, you may need to include more photos than copy.
You'll also need a variety of photos for your advertisements and other marketing materials. It's much better to err on the side of too many than too few. Additionally, make sure that most, if not all, of your photos are in landscape orientation, as you'll use these more often.
Videography
Crowdfunding projects that include a video are 50 percent more successful than those that don't, according to Kickstarter. The video should be a high-quality representation of not only your product, but your brand, and should act as a solid first impression.
The video should also act as an elevator pitch for your campaign. Since the video is first on the page, people are more likely to click it immediately, and assume all of the information they will need about your product will be in there. It's pertinent that your video portrays your product accurately with factual information, but also with personality. Personality will keep backers engaged and lead them to watch the video in its entirety and then scroll down the page for more information.
How Long Should the Video Be?
What does a good crowdfunding campaign video look like? It should be around the two-minute mark or under. The overall structure should be as follows: introduce the product within the first 30 seconds, explain the problem at-hand and how your product is the perfect solution, and conclude with asking the people to help fund your project.
Choosing a Videographer (is Very Important!)
If you're not a professional videographer, do not attempt to create the video yourself. The best sense that your audience will get for your project is from the video, so it needs to be top-notch. Plus, media outlets often share campaign videos with their readers, so you want it to look professional.
When you are choosing a videographer, the most important questions to ask yourself include: is their work high quality? Are they reliable? Will they deliver on time? Do they seem like they will understand the product and how you stylistically want it presented? Have they filmed crowdfunding videos before?
There are crowdfunding video companies that specialize only in these types of videos. These companies offer many services which can include any of the following: script writing, casting, filming and directing, acting supervision, video editing, original music and branding.
If you decide to use a professional crowdfunding campaign videographer, you may spend anywhere between $500 up to $10,000, depending on which services you use.
Keep in mind, you can also reach out to video production clubs or local universities, if your budget is tight, but you still want a more professional-looking video. More people are willing to help you out and gain the experience than you think!
Other great places to search for crowdfunding videographers are on social media, including Facebook, LinkedIn, and YouTube. You may have a professional photography friend on Facebook or LinkedIn who can hook you up with a videographer. YouTube also allows you to search for videographers — for example, search "demo reel + [your location]" and something may pop up.
Vetting Your Potential Crowdfunding Videographer
If you do find someone, make sure they have some sort of demo reel or portfolio of their work. They should be able to send you links to their website, YouTube profile or demo reels.
A demo reel should be a presentation of the videographer's best work, or short clips of their best work, in under two minutes. The demo reel's first 30 seconds should grab your attention, since, after all, that is what you are looking for in your own video. You should also look at the style and quality of the video and graphics.
You should be asking yourself questions similar to: Are the images clear? Was this shot in high resolution? Is this the style that I am looking for? Keep in mind that style, quality, and time are your main focus since those are crucial factors of a good crowdfunding campaign video.
Also, make sure to read their reviews or testimonials. It's so important that you fully research your videographer to make sure you are getting a good value and your product will be represented the way you want it to!
Building The Campaign Page
---
The project page is ultimately the heart and soul of your crowdfunding campaign. All of your planning, all of your work, all of your goals – they ultimately must be summarized and properly relayed onto one, single page. There is no reason to spend time, money and effort driving traffic to your Kickstarter or Indiegogo campaign if your page doesn't sell.
This page needs to capture the viewer's attention long enough to convince them to contribute to your campaign. What you put here must accurately represent the product you are crowdfunding, but it also must tell a story so that viewers can picture themselves needing and using what you are crowdfunding.
We have already covered what you need to do to put together a successful crowdfunding video. This video will be placed at the top of your page, and likely be the first place that viewers go for information. But the rest of the page is just as important.
Crowdfunding Campaign Page Copy
When telling your story, and especially as you get into exactly what your project is and how it works, keep one thing in mind: who is your target audience? You need to be targeting your messaging to them, rather than trying to appeal to everyone.
Here's the good news: telling your story in a compelling way should be the easy part! This is your dream that you are working to make true, after all. Let your dreams and your passion shine through in your copy, and that itself will provide a compelling story that converts backers to your project.
There are several elements that should always be included on a crowdfunding campaign page to convert viewers into backers.
Titles and Headlines
Let's start with titles and headlines. The first thing campaign visitors will see about your project is a title, an image and a short headline. That means that this headline is one of your first chances to draw them in. This headline needs to grab attention and compel the reader to click through and view your page.
It's important to include keywords in your headline as well. For example, if your project's key feature is Bluetooth, then get it in the headline so people know that right away. These keywords will also help your project get discovered through keyword searches. Note, there are character limits for the title and headline, so try to keep it short yet attention-grabbing. Avoid using superlative-type headlines such as "the world's first" or "the world's best" unless your product is truly the world's first.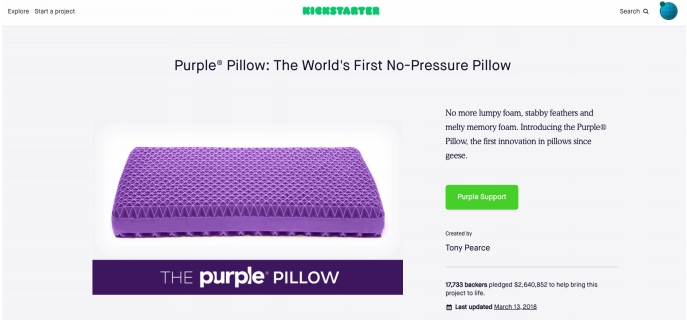 Key Features
Below the campaign video, you'll want to jump right into the product's key features; we recommend displaying them visually using high-quality graphics, so visitors understand what your product does at a glance. Below the graphic you can go into more detail about each feature and how it will benefit the backer.
After highlighting the key features you'll want to dive into the "why" aspect of your product. Why do people need your product? From there, dive into each unique feature that your product offers and go into detail on how backers will benefit from each one. Don't forget to include a few pictures showcasing these features too!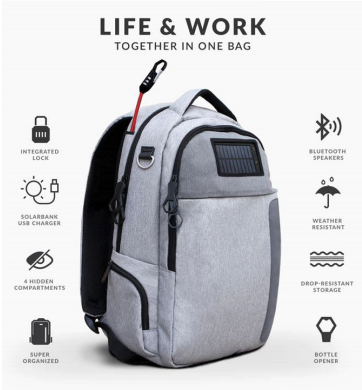 Testimonials and Endorsements
The next thing to consider including in your page copy, are testimonials and endorsements. Show that real people in your target audience need and love your product. This is huge for building trust. Think about if your friend or family member recommended a product to you. Would you not be more likely to trust them than if you just saw the product on a TV commercial?
That is the effect you are going for with these testimonials and endorsements. If you already had a few press hits, it's a good idea to create an "As Seen On" graphic towards the top of the page as well. Social credibility is always nice to have on your campaign page.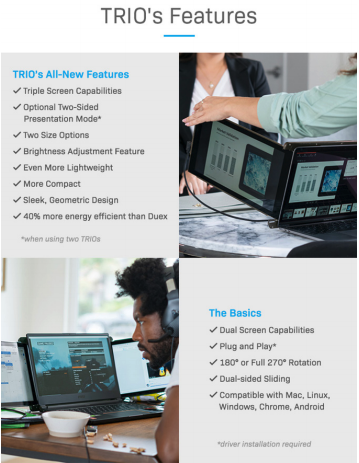 Product Specifications
Next on the page comes product specifications like measurements, weight, features, etc. Including this technical information lends credibility to your project. When you give all of the detailed information to your backers in one place, it keeps you from having to answer the same questions repeatedly in the comments section or via social media. You want to provide all the information a viewer could possibly want or need to know before deciding to back your project.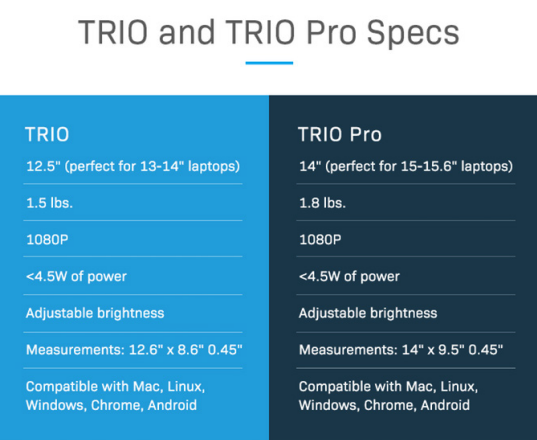 Visually-Designed Rewards
You'll also want to include a visual design that represents how your rewards are structured – this is especially helpful if you have packages that include different items. Here, you can lay them out in a way that makes it easier for people to understand what they're getting for each reward or perk.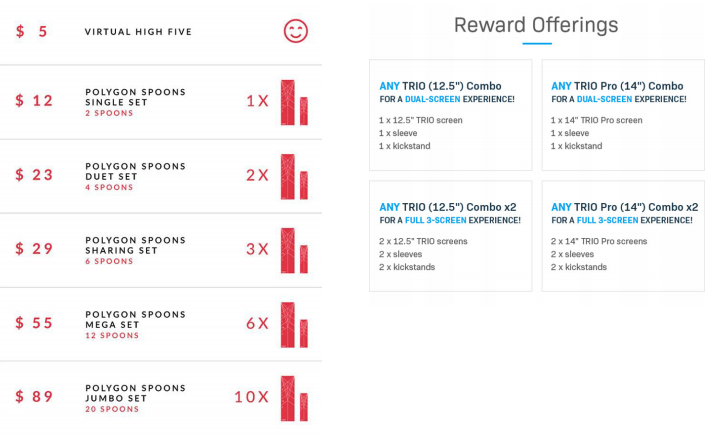 Your Company's Story
Next, tell your company's story. Crowdfunding backers aren't looking to invest in some huge company; they visit Kickstarter or Indiegogo to contribute to a small, startup business that they can become engaged with. They are investing in your mission and they want to become part of it.
These are backers, not buyers. Most campaigns include a timeline that shows the progress they've made to get to where they are today. Kickstarter, specifically, likes to see this too, as it adds credibility to your project.
As a bonus, add information and photos about your team. Again, this adds credibility – backers like to see who is behind the project as well as their qualifications and experience.
This is all part of building the narrative that your backers want to be a part of. They want to know the people behind this project and engage with you, so give them the necessary tools. Show your faces and show who is actually making this project happen, and you will have much better conversion rates.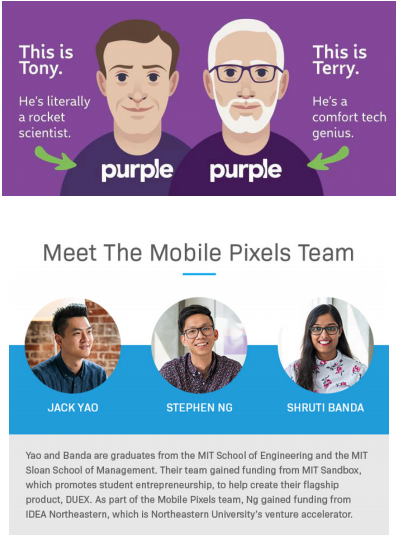 Outline Why You Need Backers' Help
The next section in your campaign page copy should be "Why we need your help". Here is where you can detail exactly where in the process of your project you are, and exactly how you plan to spend the money you are asking for.
The more detailed you can be here, the more confident backers will be in giving you their money. Knowing concretely that their money will be going toward tooling and product testing gives them much more assurance than a project that seems to have not even planned how to use the money raised.
The CTA
Also included in the "Why we need your help" section should be the most important element of any pitch – the call to action. You need to directly ask people to take action, or they never will. Ask people to back your project, but also ask them to share it with their friends, family and social networks. This is how you get your campaign to grow.
One of the most important things to remember is that attention spans are becoming shorter and shorter – say what you have to say as quickly and succinctly as possible. The less text, the better. People respond well to and absorb visual information better than paragraphs and paragraphs of text.
Adding Photos to Your Page
As you are building your page, keep in mind the importance of good photos. Even if you have written the most compelling page copy in the world, mediocre photos will do nothing but steer people away from your project. Use the photos you took earlier to sell your project and inspire confidence in your audience that your product looks and functions exactly how they would imagine.
Remember, you can't get by on renderings alone (you're not even allowed to use them on Kickstarter), and your photography needs to be professionally done. If you look at the million-dollar projects on any crowdfunding platform, they all follow this rule.
Graphics
Successful crowdfunding projects have great graphics – it's something we see over and over again. Graphics bring your project to life and help create an informative and interesting campaign page.
What kind of graphics should you include on your campaign page? At a bare minimum, make sure you have: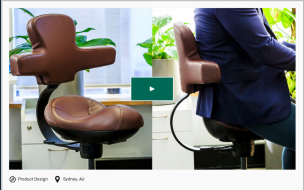 A video cover photo
to act as a preview image for the campaign – this should show off the product in a fun light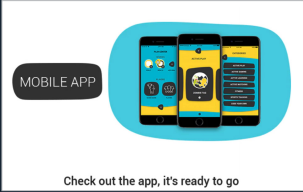 Headers
to break up different sections that match your product's branding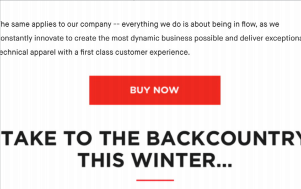 Calls to action and buttons
asking people to back the project or share with their friends (for example, a Facebook button that drives backers to your Facebook page to become fans there)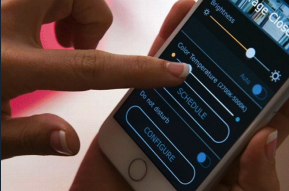 Animated GIFs
showing how the product works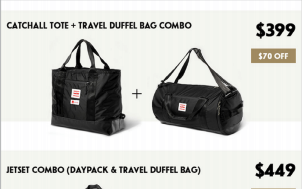 A list of rewards/perks
showing what each reward package includes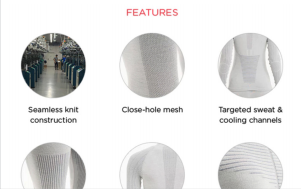 Specs/features/benefits
displayed in a way that makes sense for the project- consider a grid, a list or a diagram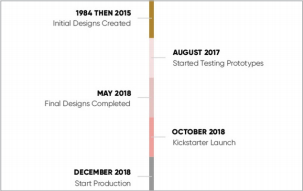 Timeline of the project
from when you first had the idea to manufacturing and shipping to backers
Keep in mind that Kickstarter graphics should be exactly 700 pixels wide and Indiegogo graphics should be exactly 620 pixels wide.
Use these designs to tell your product's story throughout the page, and remember to not let the value of your project get lost in a busy page!
There's no set number for how many graphics you should aim to include on your campaign page, but we recommend having at least one graphic for each section. Make sure you have quality images to tell your story, since people tend to respond better to content that is visually appealing.
Pre-Launch Crowdfunding Marketing
---
Once you have your project planned and your marketing materials ready, you can begin the pre-launch phase of your campaign, which usually lasts 4-6 weeks before the crowdfunding campaign launches. This phase of your crowdfunding project is especially critical because it is what sets you up for success on launch day. In general, the most successful projects hit their campaign goal within the first few days of launch, and most of that success is credited to a strong pre-launch phase.
Pre-launch marketing is focused on building up a group of leads who are likely to contribute to your campaign as soon as it starts, so you can hit your goal quickly. Additionally, this phase of your project provides a chance to test your messaging and imagery so that when you launch your campaign you're launching with something you already know works.
Building a Landing Page
You'll want to begin by creating a landing page optimized for email collection – you'll be able to tap into this list of qualified leads on launch day and throughout the campaign.
Your landing page will need to include a place where visitors can sign up for a chance to win a free product. This should be at the top of the page so that it is the first thing visitors see. Below that, the page should:
Announce that the product is coming soon to Kickstarter or Indiegogo
Introduce the product by explaining what it is
Highlight a few of the product's key features
Additionally, consider adding content such as a countdown to launch, additional photos of the product and more. It's also beneficial to mention the product's future retail price and any early bird pricing or discount you plan to offer.
Social Media
At this point, you'll also want to increase your activity on social media. Make sure you are posting daily to your social networks and responding to comments in order to keep your followers engaged.
While you don't want to be spammy, the content you post should generally guide your social media followers to your landing page. This content can be supplemented by other posts such as relevant articles or questions that increase engagement. You should be active on Facebook at a minimum, though there may be opportunities for other social networks depending on your target audience.
Facebook Advertising
During the pre-launch phase, you will want to begin running Facebook advertising. During this phase, the main focus will be collecting email addresses of potential future backers along with creating a buzz about your product.
With billions of active daily users, the Facebook advertising platform is one of the largest and most effective advertising vehicles for crowdfunding. As you progress through the pre-launch phase it is important to test various target groups as well as ad creative and messaging. This will ensure you're prepared for the live crowdfunding campaign.
Once your project is live on either Kickstarter or Indiegogo, your main focus will be driving traffic directly to the crowdfunding page. The Facebook advertising platform is a cost-effective way to send a steady stream of traffic to the page. While the goal is to get this traffic to convert into backers, it also can boost your project's organic ranking on the given crowdfunding platform.
There are a few things to keep in mind when creating your Facebook ads. Put yourself in your audience's persona and purchasing mindset. Use messaging and imagery that would get them excited about supporting your project.
Flashy images and GIFs as well as bright colors stand out in the newsfeed, so use these to your advantage. Start your ad spend out low until you are seeing acceptable traction and scale your campaigns up from there!
Email Marketing
This pre-launch phase of your project is crucial for building an email list, and Facebook advertising is the most effective way to do it. With Facebook Ads, users will see the ads and opt-in; you can then set up a pre-launch email drip campaign that sends new opt-ins a welcome message, along with additional emails building a buzz about your new product.
Around two days before your project launches, send out an email sharing the news that your project is about to launch and encourage subscribers to set up a Kickstarter or Indiegogo account if they don't already have one. You may also want to include the time of the launch in that email, or send out an email with this information the day before you launch.
Once the project is live, it's important to let your contacts know! Be sure to include a direct link that goes to the campaign page. There should be a strong call to action that there are a limited number of Super Early Bird or Early Bird rewards available, and to act fast before they sell out.
Public Relations
Before your project launches on Kickstarter or Indiegogo, you'll need to do some public relations prep work to ensure you get the maximum coverage and visibility while your campaign is live.
However, before we dive into public relations for crowdfunding campaigns, note that public relations should not be viewed as, or expected to be, a major contributor to campaign funding. Rather, public relations for crowdfunding campaigns aids in reaching funding goals by establishing credibility among potential backers for a brand or product they are unfamiliar with.
First, take the time to craft a highly-targeted media list of the top outlets that cover crowdfunding campaigns similar to yours. Focus this list on national, online outlets. Simultaneously, you'll need to build a press release distribution list – we suggest including anywhere between 5,000 and 10,000 industry-related contacts.
This needs to be done through whatever press release distribution service you plan to use, as this list will receive every press release you distribute, along with a product pitch, which you need to craft as well. Your pitch should be easily customizable for the journalists on your media list that you will personally reach out to.
You'll also want to take time before your Kickstarter or Indiegogo campaign launches to plan and schedule an embargoed launch release – this release will be distributed to your press contacts before launch (under embargo) and then submitted on the wire on launch day. If you have any samples that you can send to top-tier outlets, they are great to include when you send out your launch release and pitch your launch to journalists.
Paid Promotional Opportunities
---
As you get closer to launch, there are a few promotional opportunities available that you can take advantage of. These platforms can help you drive traffic to your page and expand your reach once you're live.
Below are a few third-party services that could help drive traffic to your project once you're live:

Kickbooster
is similar to an affiliate marketing program where users create their own unique referral links and encourage their contacts to back the project. For every sale they bring to your project from their link, they receive a percentage. The percentage is ultimately up to your team, but project creators typically offer anywhere from 10-20%. Note that, on average, this platform brings in nearly $2,930 for our projects.

BackerClub is a platform consisting of several thousand people who have backed 50+ crowdfunding projects. Offering an exclusive deal to BackerClub members is the platform's only requirement, and it's how you entice their members to back your project – the better reward you're able to offer, the more likely members are to back your campaign.
For example, most project creators offer free shipping, an additional $X off any reward level, or an additional add-on/feature that's exclusive to their members. The deal is also a secret, so non-BackerClub members will not know about it.
They claim their reward by backing a lower-level "thank you" pledge on Kickstarter and adjusting the total pledge amount to match the discount, or they'll back the campaign via secret perk on Indiegogo.
BackerLand is similar to BackerClub in that you'll need to offer a unique reward for their members. To date, their members have supported 700+ projects with each member backing an average of 36 campaigns. Their platform consists of active "super backers" on both Kickstarter and Indiegogo and, on average, brings in an additional $1,182 for our projects.
Conclusion
While crowdfunding campaigns on Kickstarter and Indiegogo aren't easy, the benefits they provide to entrepreneurs are huge. If you're willing to put in the work on the front end, you'll be much more likely to hit your goals and find success once you hit the launch button.