The Background
---
The Scorpion Pack team came to us to help launch their tactical lumbar waist pack.
Already an established brand with a bit of a following, crowdfunding served as a way to reach new customers and raise funds to support the launch of this new product offering.
The product tapped into the growing popularity of fanny packs, but in a way that resonated with the outdoorsman. These aren't your mom's fanny pack from the 80s. These rugged lumbar packs feature enough storage to carry the essentials and a M.O.L.L.E system to customize and outfit the pack according to individualized needs.
"
The return on investment was great and that's what I was hoping for honestly, but it's great when things come together.

"

Chris Cronin
Kitanica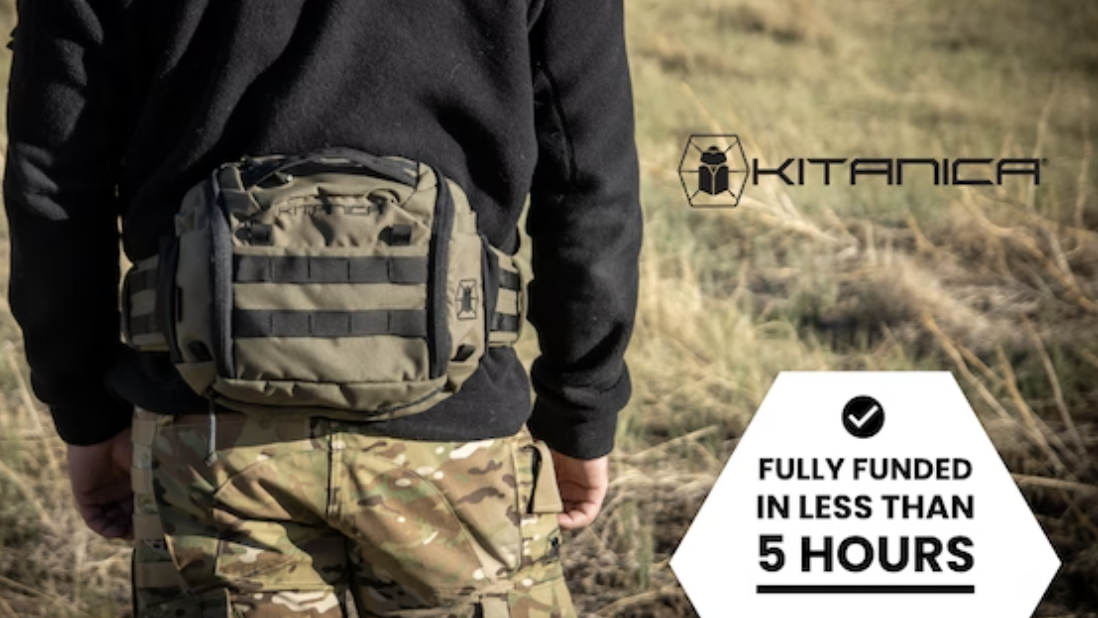 Our Approach
---
We started marketing this product with a thorough prelaunch to drum up interest ahead of the launch.
During this time, we encouraged would-be backers to reserve their unit and place a small deposit. We received an overwhelming response with this approach which gave both teams encouragement as we headed into launch day.
This client was very conscious of maintaining a high return on investment with this campaign, and as such chose not to pay for a variety of promotional services many campaigns use. Instead, they enlisted ProductHype for a feature and focused their spending on advertising.
During the campaign, the client expressed concern about not knowing how many of each colorway was needed for initial manufacturing orders. We crafted a survey and sent it in a backer update to help gather that information before the end of the campaign.
Scorpion Pack raised $123,395 in 40 days.
Our strong pre-launch efforts helped the campaign surpass its funding goal in 5 hours and our advertising efforts maintained a greater than 2x ROAS.
Kickstarter also highlighted the campaign as a "Project We Love."