Origin One Printer for End-Use Manufacturing
Background
---
As the COVID-19 pandemic spread across the United States, hospital systems found themselves in need of a variety of supplies.
From personal protective equipment to devices that allowed ventilators to treat multiple patients, the needs were varied. This presented a unique opportunity for Enventys Partners to use cutting-edge technology in its Origin One printer to rapidly produce much-needed equipment that met and anticipated the needs of frontline workers.

A university-based hospital system in Florida contacted Enventys Partners after they were unable to procure replacement parts for their Continuous Air Purifying Respirator, or CAPR, units from the manufacturer or other avenues. With a dwindling supply, they needed a 1,000-part order fulfilled immediately.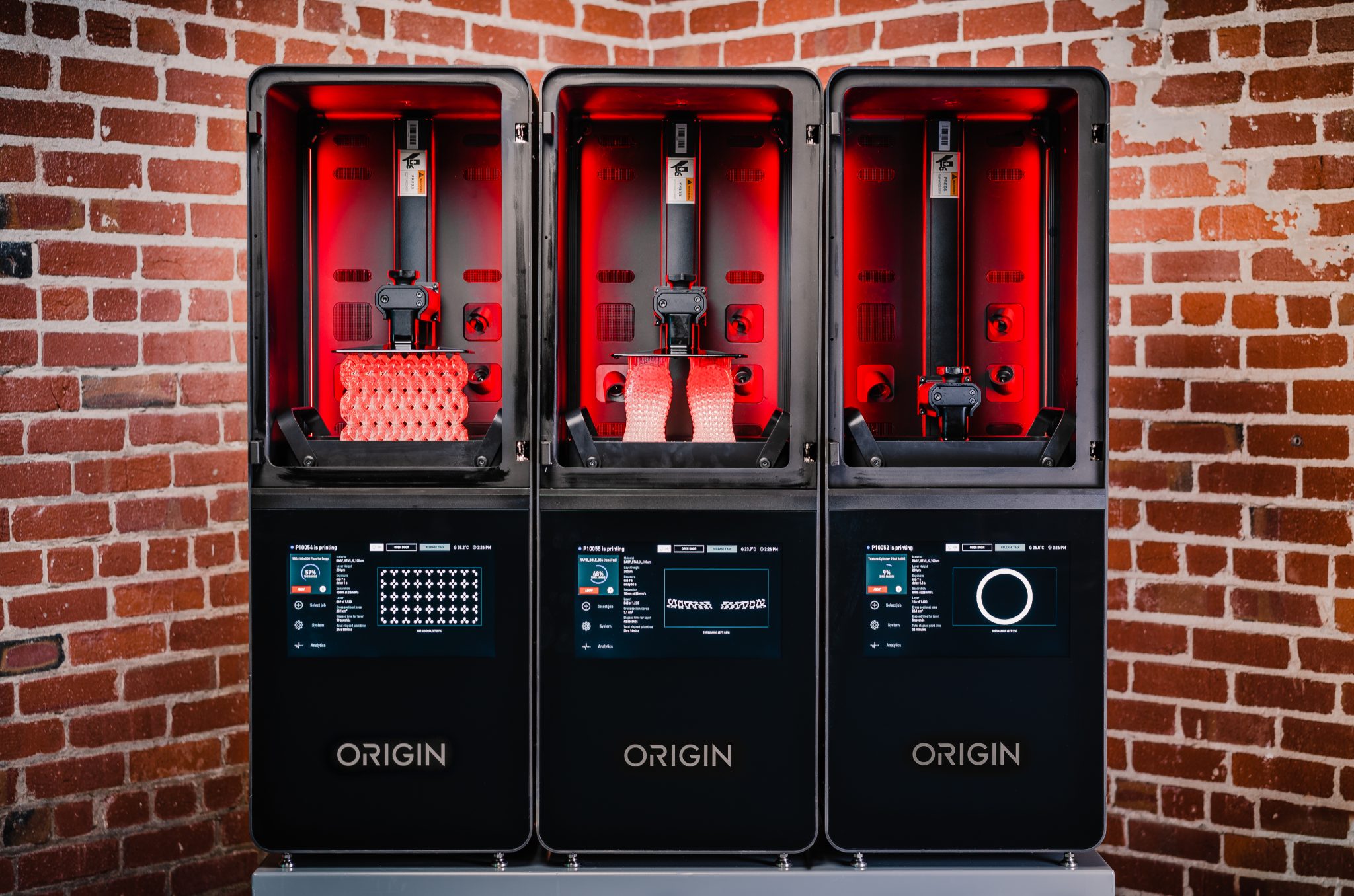 Our Approach
---
Enventys Partners is one of the first manufacturers to move the value proposition of 3-D printing from prototyping to end-use deliverables using additive manufacturing. As one of the earliest adopters of the Origin One system, we were able to tap into their network of materials partners to produce these, and other, medical-grade parts.
While working from home under stay-at-home orders from the government, our senior engineer received a sample from the client and reverse engineered it. After printing a sample product on the Origin One, we sent it to the client for validation and began manufacturing upon approval.
The parts were produced in batches with each batch taking 30 minutes to complete. The entire 1,000-part order was completed in less than 10 hours from the time of approval.
The CAPR replacement part was an ideal fit for the Origin One printer and end-use additive manufacturing methods.
The customer was so pleased with the efficient turnaround that they placed a second order of similar, but different, parts weeks after receiving their first batch. That second batch was prototyped, validated, manufactured and fulfilled within 10 days of the initial inquiry.

Enventys Partners is one of the first manufacturers in the country to acquire an Origin One printer.
The Origin One is a manufacturing-grade printer enabling additive mass production of end-use parts. Unlike other printers traditionally used for prototyping, this tool allowed Enventys Partners to print a sample prototype and fulfill the final order in a fraction of the time. Using materials network partner Henkel Loctite, the finished CAPR parts are able to be disinfected and safe for use in the hospital setting.
Origin One was ideal for this order because of its compact footprint and exceptional accuracy. Programmable Photopolymerization (P³) precisely orchestrated light, temperature, and other conditions to optimize the prints in real-time for the best possible results. More information about Origin can be found at origin.io.