The Background
---
The Movo Photo Group LLC, creators of the Movo WebMic HD Pro, approached Enventys Partners in May 2020.
They were seeking assistance crowdfunding their all-in-one HD web camera, condenser microphone, and LED lighting solution on Kickstarter.
This new project was an all-in-one HD web camera, condenser microphone, and LED lighting solution on Kickstarter. There are four other variations of the Movo WebMic: WebMic (microphone only), WebMic HD (WebMic with HD webcam), WebMic 4K (WebMic with 4K camera), and WebMic 4K Pro (WebMic with 4K camera and LED ring light)
For the purpose of the crowdfunding campaign, the Movo team wanted to focus solely on the Movo WebMic HD Pro.
Movo Photo Group had run multiple previous successful crowdfunding campaigns, even using other marketing agencies. For this launch, however, they wanted a more reputable, transparent, and comprehensive firm that was able to assist across multiple disciplines in the campaign.
Even with their internal experience and know-how, it made the most sense for the Movo Photo Group team to put the bulk of strategy and execution in the hands of best-in-class marketing professionals who could manage all phases of the project. Our relevant portfolio of work in consumer electronics and office/productivity products demonstrated we were competent in marketing similar products.
I think it's been really interesting seeing people's feedback and seeing what they really want and what they're looking for as well as like looking at the competition out there and saying, how can we stand out while still being at a very accessible price point for everyone? Because that's something that's really important to us is to be accessible to everyone, not just the top tier of creators or the top tier of broadcasters, that we're at an accessible point for everyone.
Sierra Green
Content Creator and Co-Host for Movo Webmic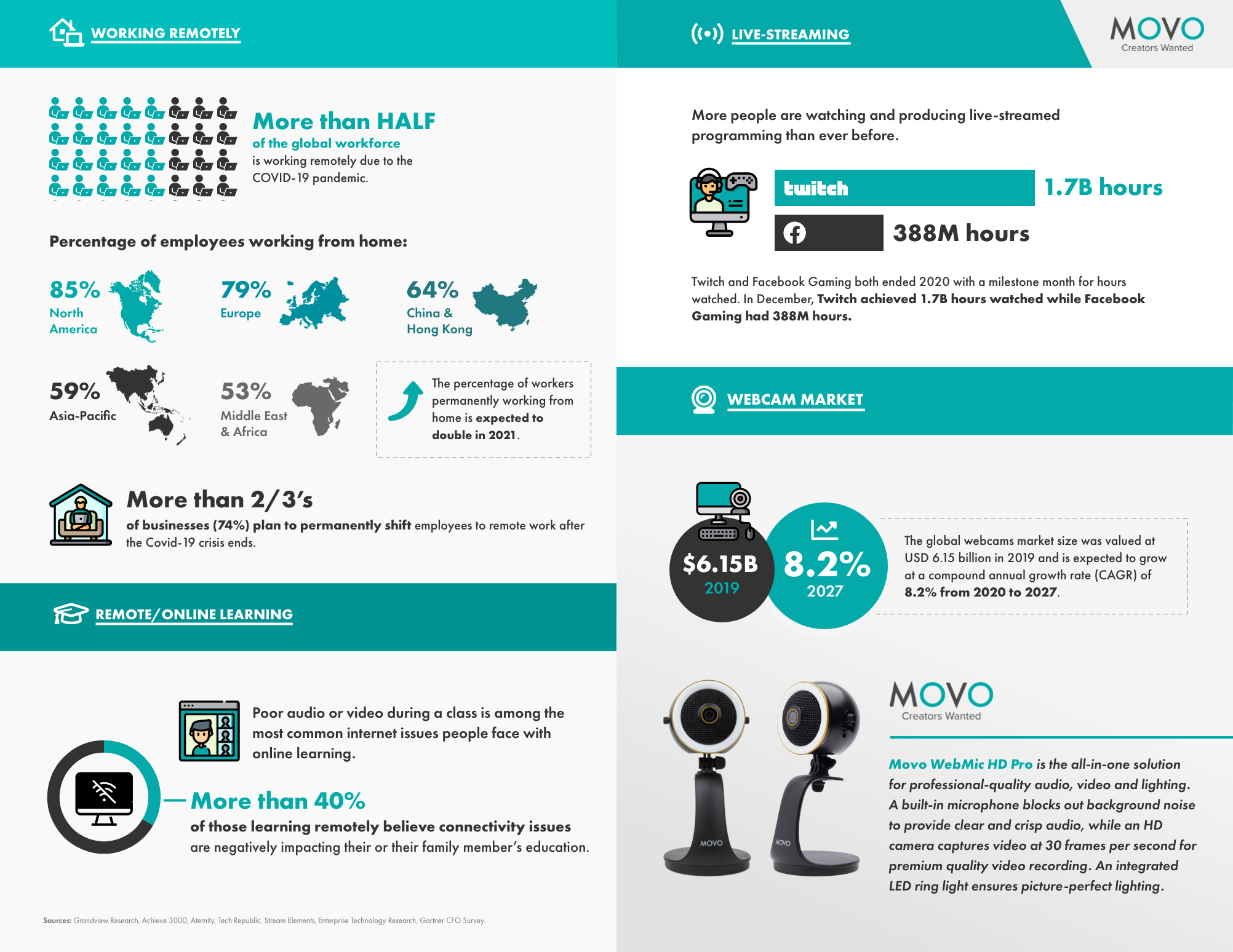 Our Approach
---
Prior to launch, Enventys Partners set out to design and build a clear and engaging Kickstarter page. For the campaign page design, the designers at Enventys Partners created graphics that stood out and highlighted the key benefits that made Movo WebMic HD Pro better than similar products on the market. During pre-launch, our Facebook advertising specialists created ads that built a community of people eager to back the campaign on day one. They also gathered information that would be used to specifically target interested audiences during the live campaign.The team also continually updated and modified ads based on performance metrics.
The campaign page was compelling, easy to follow and provided clear calls-to-action thanks to the great assets provided from the outset. The campaign's pre-launch leads converted extremely well on day one and set us up for a successful campaign. Backers benefited from unlocking three stretch goals throughout the campaign. The client was able to adjust stretch goals based on what backers wanted. The first stretch goal was giving backers multiple color choices for the Movo WebMic unit. The second stretch goal was releasing a lens cap for the Movo WebMic. Once the campaign hit the $600K mark, the third and final stretch goal was a free hard shell carrying case.
Unsurprisingly, the early bird rewards did well, accounting for 42% of total backers for the campaign. Data also showed that more than 63% of backers came from the U.S.
The Movo WebMic HD Pro was featured on the Art of the Kickstart podcast and in ProductHype.
Because Movo WebMic HD Pro samples were not available to the media during the campaign, our public relations team created an infographic to highlight the industry and where the product fit. This led to increased press interest.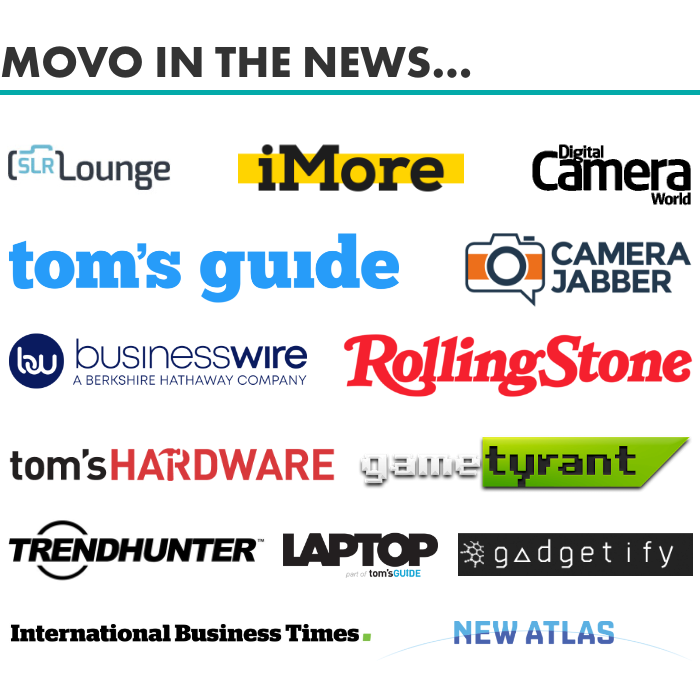 Our Facebook Advertising team was responsible for more than a 3x return on advertising spend and leveraged lifestyle images and gifs to create engaging content that converted.
Despite not having any media samples available, this campaign received more than 30 press articles, including foreign press. Some of the biggest press features came from Rolling Stone, New Atlas, Tom's Hardware, International Business Times, Gadgetify, Laptop Mag, Trend Hunter and Geeky Gadgets.
The Movo WebMic HD Pro Kickstarter campaign hit its $15,000 funding goal in two hours and then went on to raise $653,017, which was 4353% of its initial goal. In total, the campaign attracted 4,334 total backers.