Malo'o Surf: The Smart Way to Dry Your Gear
Background
---
Malo'o wanted to create a portable drying rack for hanging items such as wetsuits and swimsuits that could mount to the side view mirror of a vehicle, but that also had the ability to fully open and hang from trees, poles or almost anywhere else. They were drawn to Enventys Partners because of the agency's ability to design products with manufacturing in mind in order to keep costs down without sacrificing quality.
Malo'o enlisted Enventys Partners' help with Industrial Design, Engineering, Prototyping, Sourcing, Fulfillment and Manufacturing.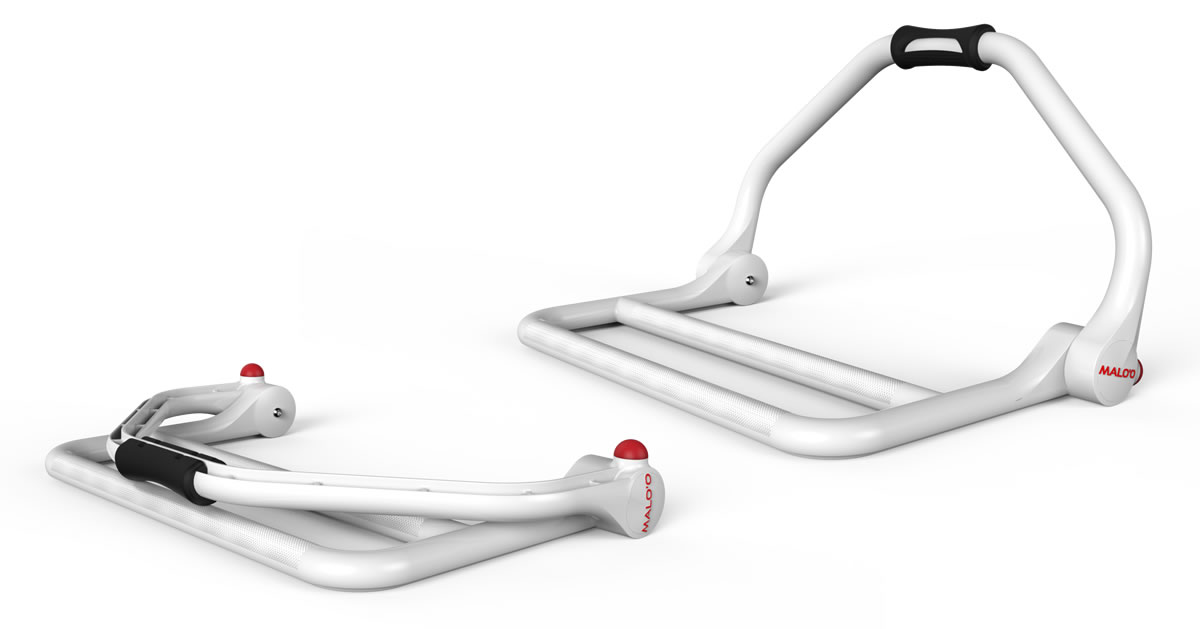 Our Approach
---
The Enventys Partners team got to work right away, with the primary goal of creating a simpler hinge that would cut manufacturing costs. The team's approach was to begin by resolving the problems with the hinge before moving the focus to evolving the aesthetic to match the updated functionality.
More specifically, the team needed to simplify the hinge to reduce costs while maintaining strength, minimize main injection parts, create a design that properly fit on all cars without damaging them or sliding, and source a material strong enough to hold 15 pounds and withstand the summer heat. Through rapid prototyping using 3D printing, Enventys Partners was able to redesign the rack using a simplified hinge, increase the product's strength through the hinge and material, improve the overall aesthetic, improve the ease-of-use and lower manufacturing costs.
Most of the design work was influenced by other products in the outdoor and action sports industries, as well as feedback from consumers and key leaders in the industry.
The Results
---
After a successful crowdfunding campaign, Malo'o is now sold online as well as in retail stores and surf shops across the US.