Innovia
Product Development
Hands-free style for the kitchen
---
From touchless toilets to faucets with motion sensors, people have become increasingly cautious of contamination and germs. Bill and Bryant Troutman recognized this trend and set out to apply it to the home kitchen. They worked with the Enventys team to create a hands-free paper towel dispenser, focusing on style, convenience and cleanliness.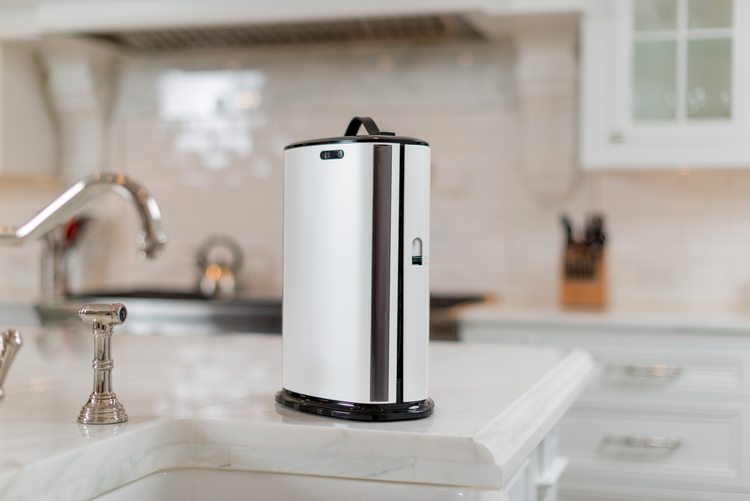 The Troutmans partnered with the Enventys team of industrial designers and engineers to create a paper towel dispenser for the home kitchen that focused on convenience and cleanliness. Our team worked off the Troutmans' design and created a sleek dispenser that uses smart technology to automatically dispense paper towels from any paper towel roll. The dispenser is able accept any size, brand and sheet length by recognizing each roll's perforation marks. The consumer simply waves a hand for each length of towel, keeping the roll clean and dry within the enclosure. Our designers worked with our engineers to create a product that is easy to use and has a sleek design meant for the modern kitchen.
.
Nationwide Retail Exposure
Innovia launched at the 2011 Housewares Show in Chicago. Innovia went on to make its retail debut in November 2012 in Lowe's Home Improvement Stores across the country, and is now available in retail stores nationwide.
Visit their wesbite at www.innoviahome.com.
Want to see more?
We've launched hundreds of products, and we go above and beyond to ensure you end up with a product that fits your vision and hits your sales goals.

How Can We Help?
Whether you need an all-encompassing strategy or assistance with a single service, we provide value for your new product launch. We offer crowdfunding, product development and digital marketing services, all under one roof.

Ready, Set, Launch
We truly shine when a client utilizes all three of our primary service offerings. Having one place to develop, launch and market your consumer product concept helps leverage efforts, reduce costs and simplify the process.