Background
---
The creators of Hush Iced approached Enventys Partners seeking assistance crowdfunding their cooling weighted blanket on Kickstarter. They were looking for an agency to manage everything that goes into marketing a crowdfunding campaign, especially campaign page design and press outreach.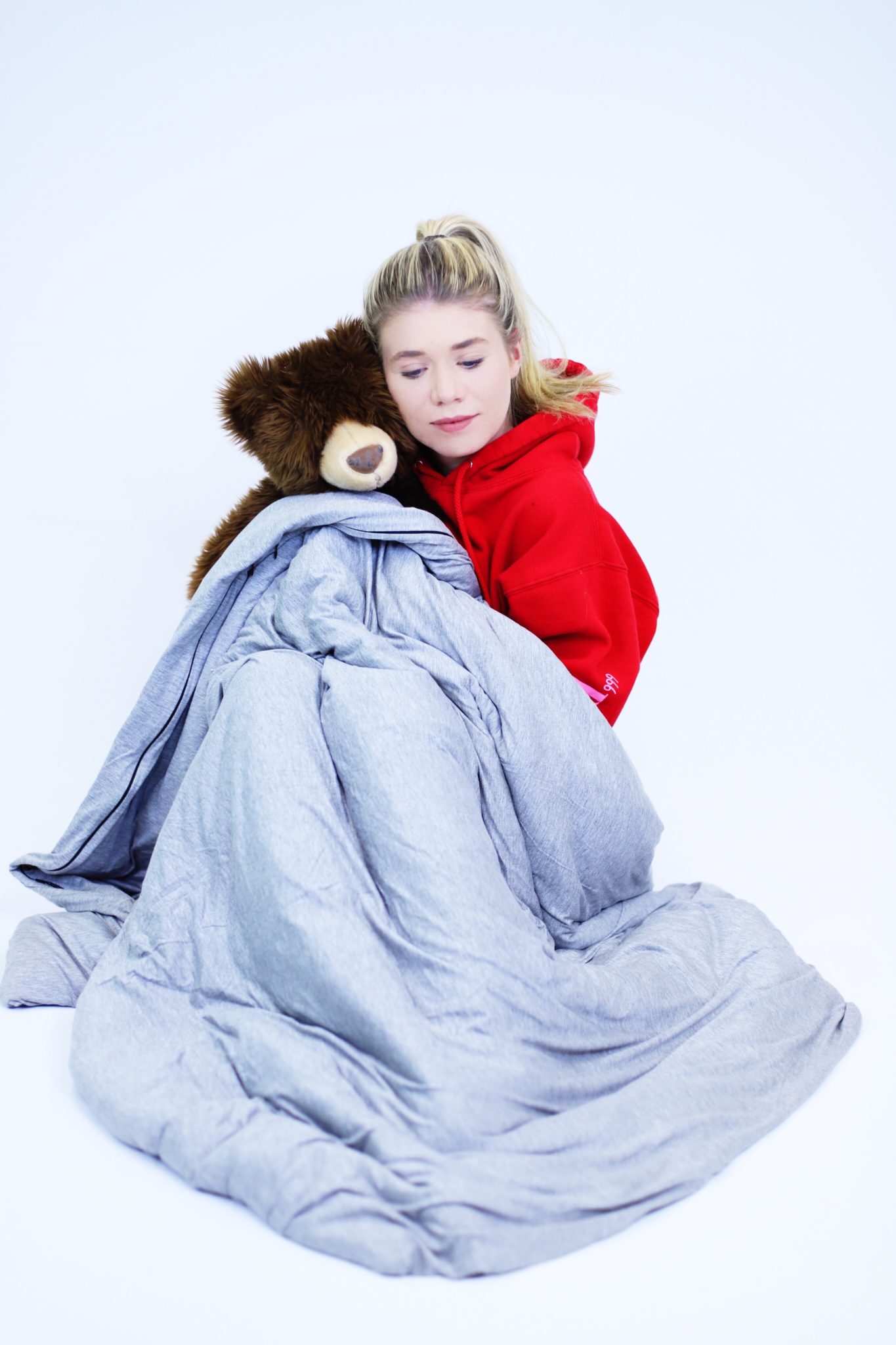 Our Approach
---
Prior to launch, Enventys Partners set out to design and build a clear and engaging Kickstarter page. For the campaign page design, the designers at Enventys Partners created graphics that stood out and highlighted the key benefits that made Hush better than similar products on the market. The campaign page was compelling, easy to follow and provided clear calls-to-action so that potential backers were more likely to back the product right away.  
Simultaneously, Enventys Partners' Facebook advertising specialists focused on building up an audience of people ready to back the project the day it launched. Fortunately, Hush already had a list of 10,000 past customers. Between their customer list and Enventys Partners' own data gathered from previous campaigns, the team created highly-targeted audiences to build up a well-engaged email list during pre-launch that ultimately generated over 3X return on launch day. 
As the campaign progressed, the team continued to keep backers engaged with weekly updates, and even had other campaigns feature Hush through cross-promotions. The team pushed for backers to share the campaign with the incentive of unlocking a stretch goal at CA$500K that would allow backers to upgrade to a king-size blanket. To show that Hush is a real team looking to make a real impact, the Hush team did a Kickstarter Live stream that gave a more personable approach to asking backers to help increase the awareness of the campaign. 
In terms of ad campaigns, Facebook ads were by far the highest performing source of paid media. The team scaled up ad spend as they saw a positive ROAS and tracked sales coming in through the ads. As they continued to scale up and implement new audiences, they also extended their paid media to Google Ads. With Google Ads, the team's PPC experts targeted audiences most likely searching for similar products on Google or for similar products on Kickstarter.
The Results
---
The Hush Iced's Kickstarter campaign hit its CA$25,000 funding goal in just 45 minutes, then went on to reach the stretch goal of CA$500K, and eventually raised over CA$1,116,334, which was 4465.336% of its initial goal. In total, the campaign attracted 5,394 total backers. The project was covered by major media outlets including Bustle, Trend Hunter, Mental Floss, Blogarama, Yanko Design, Teofilo.net and The Kiti.