HomeBase and Solar Boombox Ecosystem by Solgaard
The Background
---
The team at Solgaard approached Enventys Partners seeking assistance crowdfunding their HomeBase and Solar Boombox Ecosystem, made from ocean plastic. After receiving less-than-expected results from their first two agencies during the launch, the client decided to hire us instead to finish out the campaign.
With a previous working relationship under our belt, Enventys Partners had helped fund three Solgaard products already: Lifepack, Lifepack Hustle and Daypack. This time, we were tasked with sending relevant traffic to the HomeBase and Solar Boombox Ecosystem Kickstarter campaign. 
With a funding goal of $25K, we initiated social, search and display ads as well as ProductHype newsletter features.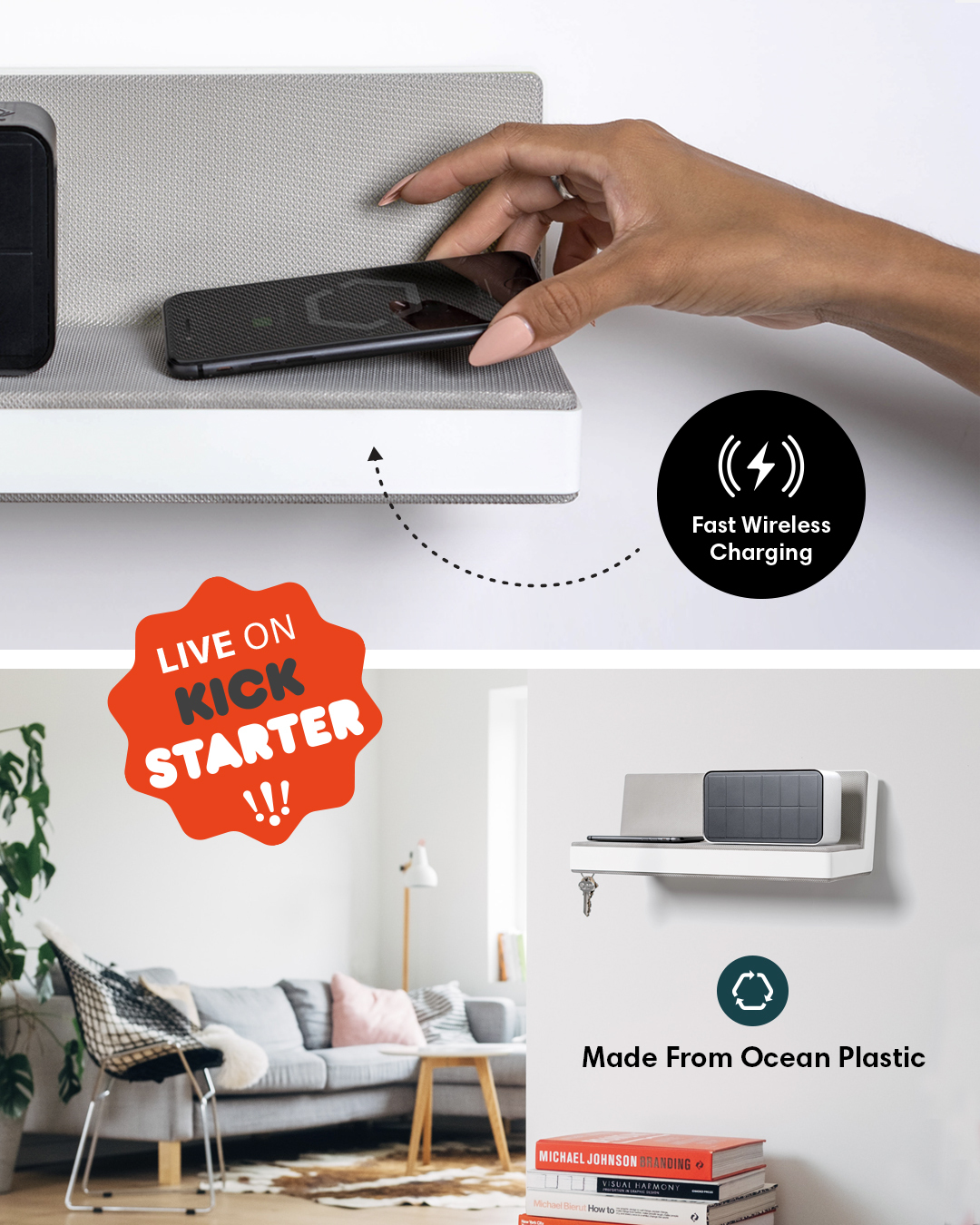 Our Approach
---
Pulling out all the stops, Enventys Partners ran multiple traffic and conversion campaigns through Facebook ads, YouTube ads, Google Search ads and Google display ads. Our team used internal backers lists, lookalike audiences, Solgaard's past backer list as well as interest-based targeting which included tech, Kickstarter, eco-friendly, solar energy, iPhone and smart home audiences. In addition to testing copy, we also tried out a variety of assets such as still images of different sizes, gifs, videos of different lengths and motion images. Finally, Enventys Partners initiated dynamic ads to determine the best-performing assets and copy to use for the remainder of the campaign.
Additionally, Enventys Partners organized two ProductHype newsletters for Solgaard: an exclusive launch day feature as well as an "ending soon" round-up with three other highly-funded campaigns.
Solgaard's team was thrilled with our results when the HomeBase and Solar Boombox Ecosystem campaign officially ended. Nearly half of Solgaard's backers (1416 out of 2043) was attributed to Enventys Partners and brought in $283,422 worth of funding.
Drawing in over 3,000 visitors to their crowdfunding page, ProductHype's exclusive launch day feature raised $26,891, a large majority of their first-day funding. By the end, the newsletter bolstered Solgaard's campaign by $31,718 in revenue with 171 total conversions.
Enventys Partners' customized approach to advertising contributed to Solgaard's crowdfunding success. As we do with each and every campaign, our team puts a lot of thought behind the strategy by first building out and testing a wide variety of ad assets and copy. Solgaard's two previous agencies took a more automated approach: testing only one set of simple copy and a handful of assets.
With a more tailored marketing method, Enventys Partners was able to execute a 515% increase in backers over one agency and an 850% increase over the other. Our team also outperformed in revenue with 509% and 867% increases over Solgaard's past agencies for the HomeBase and Solar Boombox Ecosystem Kickstarter campaign.
Backers Brought in by Enventys Partners
Funding Brought in by Enventys Partners