Background
---
Espresso Displays came to Enventys Partners for assistance with their first-ever product, the Espresso Displays ultra-thin touchscreen monitor that instantly turns your laptop into a portable workstation. The team reached out to Enventys Partners for their expertise in crowdfunding and product launch strategies, and because they have plans to launch many more projects in the future, they wanted to ensure a strong product launch that would serve as a solid foundation for their flagship product as well as their brand.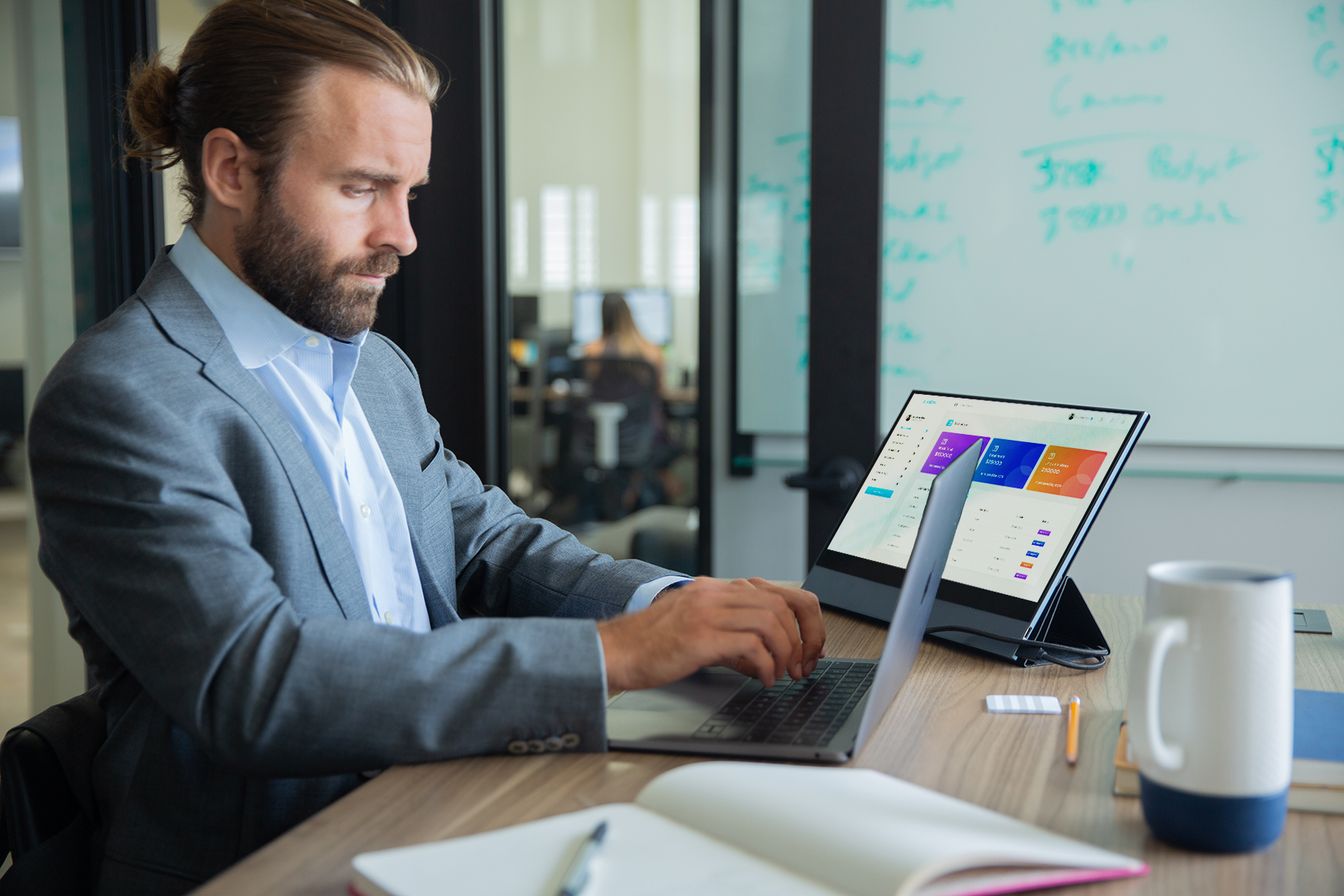 Our Approach
---
The Enventys Partners team was hired for full-service management of the Espresso Displays campaign, including Facebook ad management, email marketing, social media management, public relations, and overall campaign strategy and development.
While there are variations of portable displays on the market, the team wanted to make sure that they were able to differentiate the product from others already available on Kickstarter and other ecommerce platforms. To do so, they used competitive advertising, graphics to show the differences between Espresso Displays and their competitors, and high-quality images, videos and GIFs.
After building excitement during Espresso Displays' pre-launch phase, which included an overarching lead generation strategy with a giveaway, paid advertising, email marketing, and more, the team was ready to launch on Kickstarter.
On launch day, the team used their pre-launch marketing momentum to hit the Espresso Displays initial funding goal in just seven hours. One unique strategy the team used on launch day included "Launch Day Specials" that opened before the Super Early Bird Rewards. In order to capitalize on this success and keep the campaign momentum going, the team used public relations initiatives, paid advertising, stretch goals, add-ons, and engaging updates to keep backers engaged while finding new customers and audiences.
The Results
---
During the campaign, the team experienced extensive success with paid advertising and public relations efforts. Some of the team's big wins include a 8.61 ROAS, press coverage in over 30 top outlets and premiere placement in the ProductHype newsletter, which helped Espresso Displays cross the $100K threshold during their campaign.
The Enventys Partners team was able to find this success for a variety of reasons, but also because they were able to work closely with Espresso Displays to reach their goals together. In addition to providing the necessary assets to get started, Espresso Displays also worked with Enventys Partners in real time to provide additional photo and video shoots during the campaign. This provided the team with assets that addressed backer questions, and other findings, as a result of constant customer listening during the campaign.
The Espresso Displays campaign was a hit as a result, raising $295,772.59 USD with 1151 backers, which was 2916% of their initial funding goal.