The Background
---
The team behind Blocc, a face shield designed for style and protection, enlisted Enventys Partners to help their crowdfunding campaign on Kickstarter. Specifically, they needed advertising, public relations and email marketing to exceed Blocc's funding goal of $15,000 and raise as much as possible.
Enventys Partners' strategy to Blocc's Kickstarter campaign included Facebook Ads, PR, email marketing and Product Hype newsletters.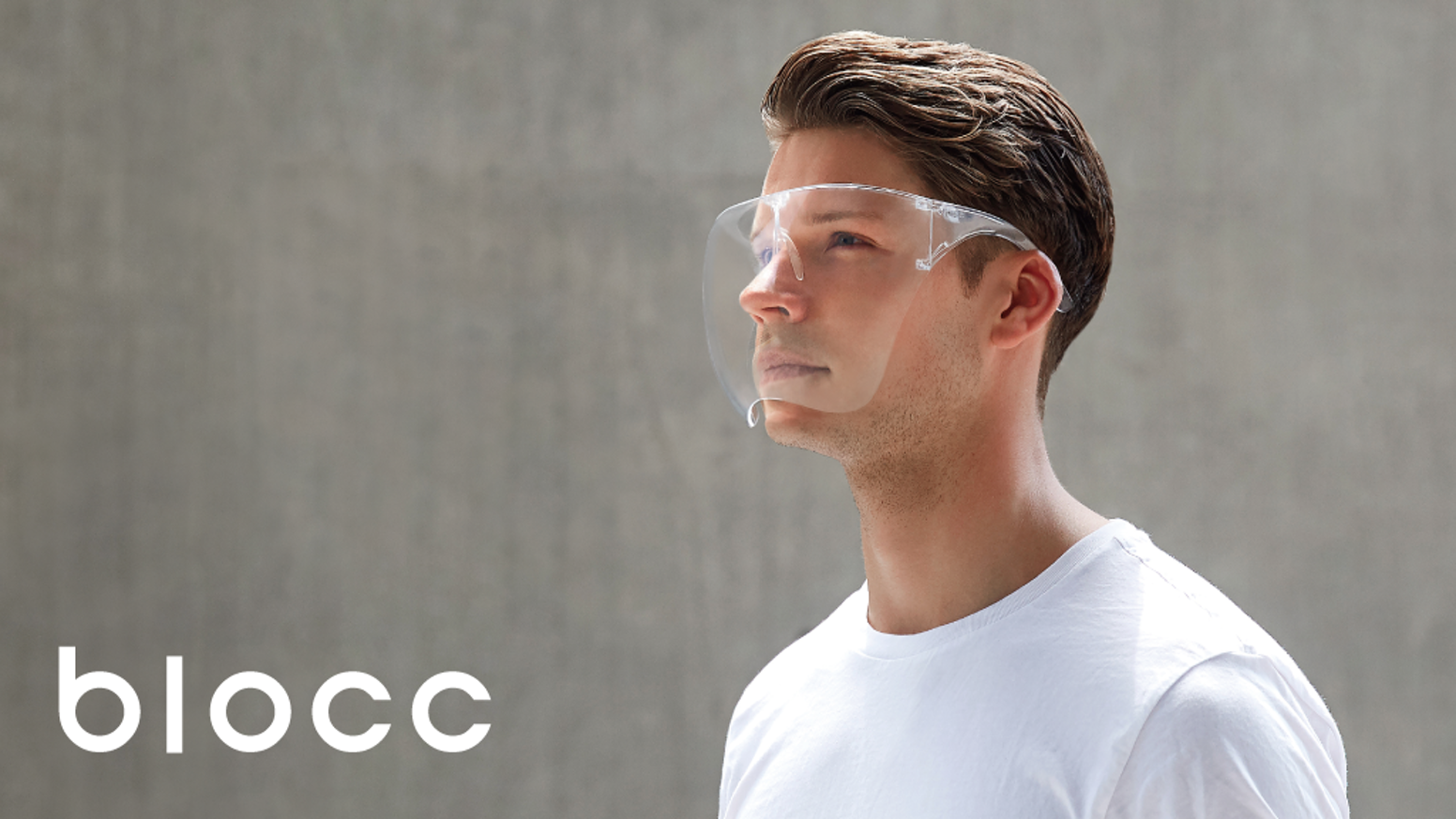 Our Approach
---
First, Enventys Partners tested various copy and asset combinations to ensure the best caption and image were shown in Blocc's Facebook Ads. Then, using our internal backer list and Facebook lookalike audiences, we honed in on Blocc's target market which included users interested in fashion, health, travel, sustainability and the outdoors.
Our PR efforts began with examining existing coverage on face shields to gain deep insight into Blocc's audience, product and industry. Then our team created shareable and compelling content to secure the most prominent placement with various media outlets in technology and design.
Throughout the course of Blocc's crowdfunding campaign, Enventys Partners implemented email marketing to keep backers informed and excited about the product. We also featured Blocc in two ProductHype newsletters, one at the beginning of the campaign and one at the end.
Blocc achieved a wildly successful Kickstarter campaign, starting with hitting the funding goal in only two hours. By the end of the campaign, Blocc raised $490,539, 9811% of the goal, with the help of 6,993 backers.
Enventys Partners PR efforts obtained coverage in notable media outlets including Design Inspiration, Trendhunter and Mikeshouts. Through both ProductHype newsletter features, Blocc received $18,579 in funding as well as 3,043 clicks to their campaign page. Not only did we reach a 4.40 ROAS, but all of Enventys Partners' marketing efforts combined received a 7.53 ROI.
Revenue Attributed to ProductHype