4 Ways to Solidify Your Brand's Image on Social Media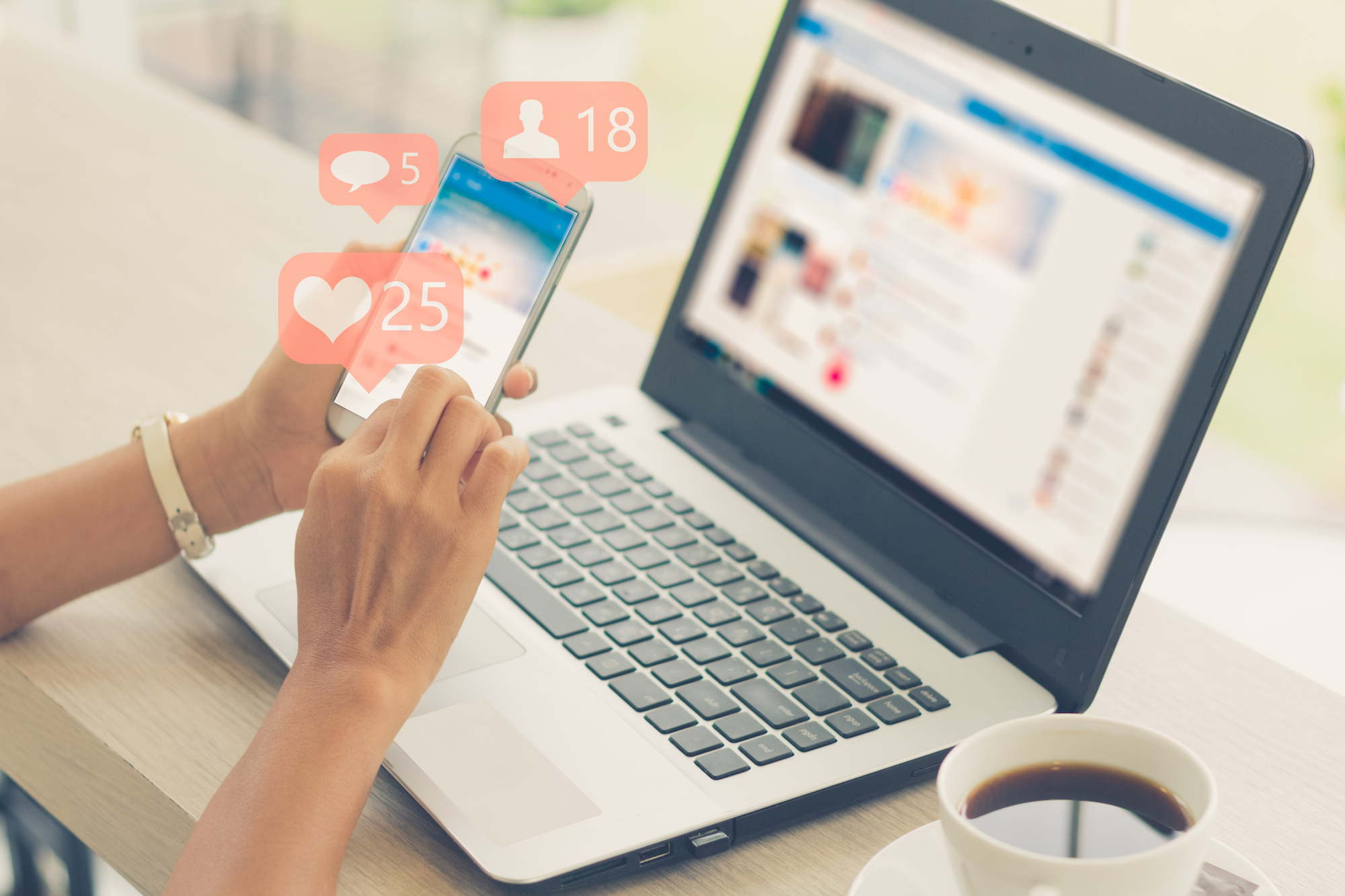 Social media enthusiasts expect a lot from brands. Regardless of the platform, users anticipate high-quality content they can engage with regularly. Enventys Partners explains the four ways you can solidify your brand's presence on social media.
How to Build Your Brand's Social Media Presence
With more people following brands on social media than ever before, it's a good idea to use this form of communication as part of your overall marketing strategy. Having a presence on social media shows that your business is current, approachable and interested in meeting their customers where they are. Social media marketing has shown to grow brand awareness from just recognition to full-fledged loyalty, increase traffic to other parts of your brand story and promote your product to make a profit.
To make a better impression on users, here are four important aspects to consider when working on your brand's image on social media.
1. Determine which platform can best serve your brand's goals.
There's no longer any question that social media is a necessary marketing tool for every business that wants to remain relevant and visible in today's busy online world. Because of this, most brands already have a social media presence on multiple social media platforms. While this isn't a bad thing, it can be detrimental when trying to juggle too many social media pages and not developing a single one properly.
Depending on your business goals and the type of product you sell, make sure you determine which platform fits best for how you plan to engage with social users. Pick one or a few platforms that not only show your brand's unique offerings well but are also widely used by your target market. Especially if you're just starting out, we suggest developing a presence on one of these platforms.
Facebook
While Facebook has the most amount of active users, daily engagement is dwindling. However, it is a great place to begin your brand's social media journey since the sharing format can be text, image, video or a combination of the three.
Facebook is excellent for promoting local events and building a community, but a challenge can be the low organic reach. (However, if you are starting from the bottom up, Facebook advertising is a proven marketing tool.)
YouTube
This platform has the second-largest amount of active users (and growing!) but is meant solely for video content. Video is by far the most engaging type of content but is the hardest to produce since it's so time and resource-intensive.
If you plan to post on YouTube regularly, once a week is sufficient. Other platforms require at least once a day to be effective at gaining followers. YouTube is great for solving problems with how-to tutorials and is the best place to attract new customers.
Instagram
Instagram has a growing number of active users and is great for visual brands as well as making personal connections. Creativity is really important in order to stand out on Instagram but is an excellent tool if you want to connect with existing customers.
LinkedIn
LinkedIn is used for business-to-business lead generation and recruiting. While most of its users aren't as active as other platforms', LinkedIn can help your brand become a thought leader.
Twitter
Twitter is an excellent platform for news, PR and connecting with influencers. Since the lifespan of tweets is so short, it's suggested that you post at least ten times a day if you want to see results.
Pinterest
You should consider using Pinterest if you want to drive traffic for blogs and ecommerce retailers. Even though custom images are required, Pinterest can provide you with those hard-to-reach leads.
2. Use assets that reflect the brand identity.
Every brand should have visually pleasing social media accounts in order to appear professional and cohesive. Pages lacking consistency in style can be a turn-off and drive people away.
In the form of images, gifs and videos, draw people in with sleek aesthetics that will help your brand look professional and legitimate. Think of the message you want your brand to convey—ultimately, you want to be true to your brand. Consider that when designing your graphics and remember that regardless of the style you choose, all of the elements should work well together and give off the same vibe.
Make sure that the elements expressed on social media also strengthen the branding of other marketing material used elsewhere (for instance, on your website or print materials).
3. Target your brand's intended audience with relevant content.
Aside from the visual appeal of your account, another important aspect to consciously work on is understanding your target audience.
Facebook's Page Insights, a free tool for Facebook pages, allows you to view the stats of your followers – location, gender, times that work best for engagement and more. Use this information to ensure that your content is relevant to your audience.
For example, don't post about holidays only celebrated in the U.S. if most of your audience is located in another country. It may benefit you to look up the holidays celebrated in the places where your audience is most prominent.
Keep in mind that what may be relevant to people in one country may not be relevant in those in another! Speaking of keeping things relevant, keep your industry in mind – don't post about the latest beauty products if your brand mainly focuses on home security tech. You want to contribute content that will pique the interest of your followers. They're following you for a reason and expect a certain type of content.
4. Be persistent and engage socially on a regular basis.
As mentioned before, social media users have high expectations since they see social media accounts as an extension of the brand. If your brand can meet those expectations, it will certainly pay off in the long run but social media management requires time and energy.
Many brands have a social media manager whose sole job is to serve as the ongoing liaison between followers and the brand as well as making the brand's social media shine. If you're interested, Enventys Partners can provide you with social media services as well as design services.
Most importantly, remember that your brand's image on social media is the result of the effort you put into it. Devote time and energy into quality graphics and original content. People notice these things and will perceive your brand in a positive or negative light depending on what they experience when they visit your page.
Improve your image with Enventys Partners.
Quality social media management isn't something you do once—it's something that has to happen time and time again in order to yield profitable results. Reach out to Enventys Partners if you need help making your social media presence influential.
Work With Us
Want to learn more about how we'd prepare your product for launch? Request a quote today.
Want To See This Advice In Action?
Check out our case studies and learn more about how we've achieved stellar results for our clients.