Reaching potential and current customers with ads is important, but advertising has changed a lot in recent years. Dynamic Ads are a beneficial way to discover what will work and perform best for your advertising campaign.
When launching a business – either a product or a service – advertising is a key component to success. However, if you want to take your ROAS to the next level, Facebook's Dynamic Ads will do the trick.
What is Dynamic Advertising?
Dynamic advertising is a feature within Facebook Ads Manager that allows you to test a variety of assets and copy to discover what will be most effective for your advertising campaign.
The Benefit of Dynamic Ads
Using dynamic ads within Facebook Business Manager means your testing ideas and creatives using data to learn what types of ads perform best for any given campaign. What works for one product or audience may not resonate with another, so it's important (and easier) to test, adapt and learn with dynamic ads.
Automatic A/B Testing
Implementing dynamic advertising allows you to test a number of variables within a single ad. Before dynamic ads, the only way to know what types of ads resonated with an audience was to A/B test. This is tedious, time-consuming, and requires a lot of detailed data-keeping. Dynamic ads make it simpler to learn what's working and what isn't in real-time.
Create Ads Around What's Working
If you have tested a variety of ad copy and creative using traditional ads, and you are still seeing a high CPL [cost per lead] or CPC [cost per click], it might be time to implement a dynamic ad campaign. Dynamic ads will allow you to place what is performing best into new ads so you can see what ad creative works best with various types of ad copy.
Variables to Test
Assets
One variable to measure in your advertising is assets. Within dynamic ads, you are able to test up to ten different assets which can include videos, gifs, and images. It's important to diversify the assets so we recommend testing 5 images, 2 gifs, and 3 videos that are not longer than 60 seconds. Below are examples of each type of asset that we've tested within a dynamic campaign.
Images
Aim to test a variety of lifestyle and product shots.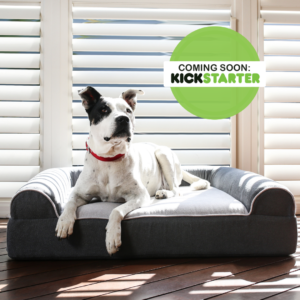 Videos
Choose compelling moments.

GIFs
Make gifs from your video assets.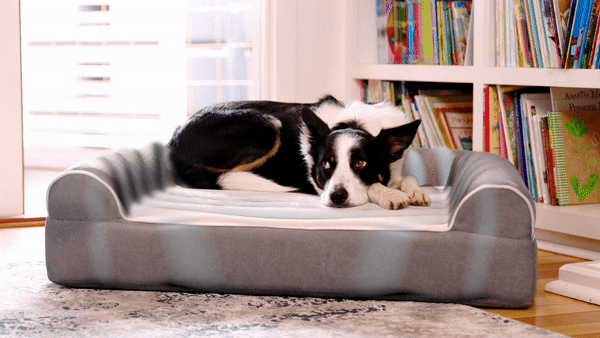 Copy
Just as important as the eye-catching imagery are the words that accompany it. Are there specific phrases the creative team prefers, but you're unsure of how they'll resonate with your customer? Test it out. You are able to implement up to five different headlines and primary text options to find what is performing the best across the specific ad. Play with voice and style to include conversational or informative tones. Consider testing long versus short ad copy.
Testing Short Copy
"Dog Cloud Bed is the world's 1st therapeutic massage bed for dogs aiming to improve the quality of life for dogs as they age."
Versus Long Copy
"You wouldn't want anything less than the absolute best for your dog, right!? Well, this groundbreaking dog bed was tested on humans and is proven to work! The patented therapeutic massage system safely and gently relieves discomfort associated with arthritis and joint pain. Sign up here to be notified about early-bird discounts! 👇👇"
Best Performing Dynamic Ad Copy
"This one-of-a-kind dog bed uses patented technology to help improve mobility in aging dogs!"
See Real-Time Data
Now that you understand what you can test, let the results inform your campaign. If you've tried more traditional ads, but aren't seeing the numbers you need, dynamic advertising can provide real-time insights into what's working. You'll be able to see the exact copy, asset, and headline combination that is driving people to show interest in the product.
Important Metrics
Important key performance indicators include cost per lead (CPL), cost per click (CPC), cost per action (CPA), cost per thousand (CPM), etc. Regardless of which you measure, the idea is to get these metrics as low as possible. You're looking for the assets, copy, and headline combination that give you the best results. Once you find a winning combination, you can use the top-performing components in a traditional campaign or continue running the dynamic campaign.
Start Testing ASAP
A recent campaign our team worked on saw a pre-launch CPL of $3.46. After implementing dynamic advertising, we honed in on best-performing assets and copy and were able to bring that cost down to $2.62! Once the product was live, we used those learnings from prelaunch, giving the client the best chance for success.
To Recap…
Using the Dynamic Creative setting within your ad account provides data that
Compares the ad image versus ad copy
Combines the various ad creatives and assets to test in one ad
Gathers insight into which copy and image are performing the best
Shows what is working the best for your entire campaign and audiences
Armed with that information, you can implement the best-performing ad throughout the campaign to help drive the most amount of conversions. If you're looking to improve Facebook ad performance, or you're setting up a new campaign, think about using the Dynamic Ads feature.
Need Extra Help?
Get in touch with Enventys Partners to see how we might be able to take your Facebook advertising campaign to the next level.
Work With Us
Want to learn more about how we'd prepare your product for launch? Request a quote today.
Want To See This Advice In Action?
Check out our case studies and learn more about how we've achieved stellar results for our clients.