How to Deal With Unhappy Backers and Trolls on Kickstarter and Indiegogo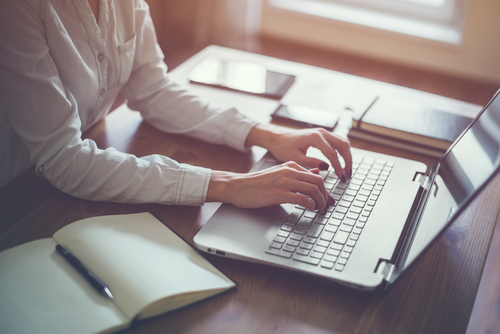 After months of hard work, your crowdfunding campaign has come to an end. It's time to get started on production and ship your new product to all of your eager backers. During this time, backers will have more questions than ever as they anticipate the delivery of your product.
It's important to
keep your backers as informed and up-to-date as possible during this time
. Unfortunately, especially if you encounter unexpected manufacturing delays, you will most likely encounter skeptical individuals who are critical of your project. You may also run into 'trolls' who will post a multitude of negative comments on your page. If not handled properly, these comments can negatively impact your campaign by giving backers and digital onlookers the wrong impression about your product and business.
How to Deal With Unhappy Backers and Negative Comments
How do you deal with these negative comments? Deleting the comments right off the bat has the potential to make the situation worse, while remaining unresponsive may spark negative feelings in other backers. Here are some of our tips for dealing with unhappy backers and trolls on your campaign page and on social media:
Be quick to respond. Leaving complaints on your page with no response will only frustrate the backers more. Usually, these backers just want to be heard and a simple response can ease their frustration and show that you care.
Actively sympathize. These backers are excited about your project and want to see it succeed. Let them know that you understand where they're coming from. Again, this will make them feel like their voice is heard.
Apologize. If there is a problem with their product, or if you are experiencing delays, apologize to them for the issue. Let them know that you care about the problem and are doing your best to fix it.
Respond non-defensively. You can change the tone of the conversation simply by responding in a non-defensive, helpful and polite way.
Follow through with concrete actions. If you promise to do something, make sure you keep that promise. This will keep the backer happy and they may even post a positive comment if they see that you follow through.
Report them to Kickstarter or Indiegogo. This should not be your first plan of action, but if someone really is trolling or spamming your comments with inappropriate content, you can report them.
Delete sparingly. While instantly deleting a comment could have a negative effect, if someone is trolling or spamming your comments with inappropriate content after you have tried to help them or politely respond, you can delete or hide their comments. Keep in mind, the option of deleting comments only pertains to social media. If a follower gets too out of hand or inappropriate on social media, you also have the option of blocking their account. However, both options should be seen as a last resort because ultimately, you want to provide the best possible customer service to your supporters as possible.
Remember, communication is key, especially once your campaign has ended. Your backers are excited about your project and they want to see you succeed. Reassure your backers that they are in good hands and that you are working hard to bring your product to life. Unhappy backers and trolls are sometimes unavoidable, but using our communication tips above can help you easily navigate these comments and assure backers that they made the right choice in supporting your idea.
If you're looking for help with post-crowdfunding marketing and fulfillment services, we're the experts! Get in touch with us today to find out how we can help you reach your business goals.
Work With Us
Want to learn more about how we'd prepare your product for launch? Request a quote today.
Want To See This Advice In Action?
Check out our case studies and learn more about how we've achieved stellar results for our clients.