After Crowdfunding: How to Sell Your Product Wholesale or Through Distributors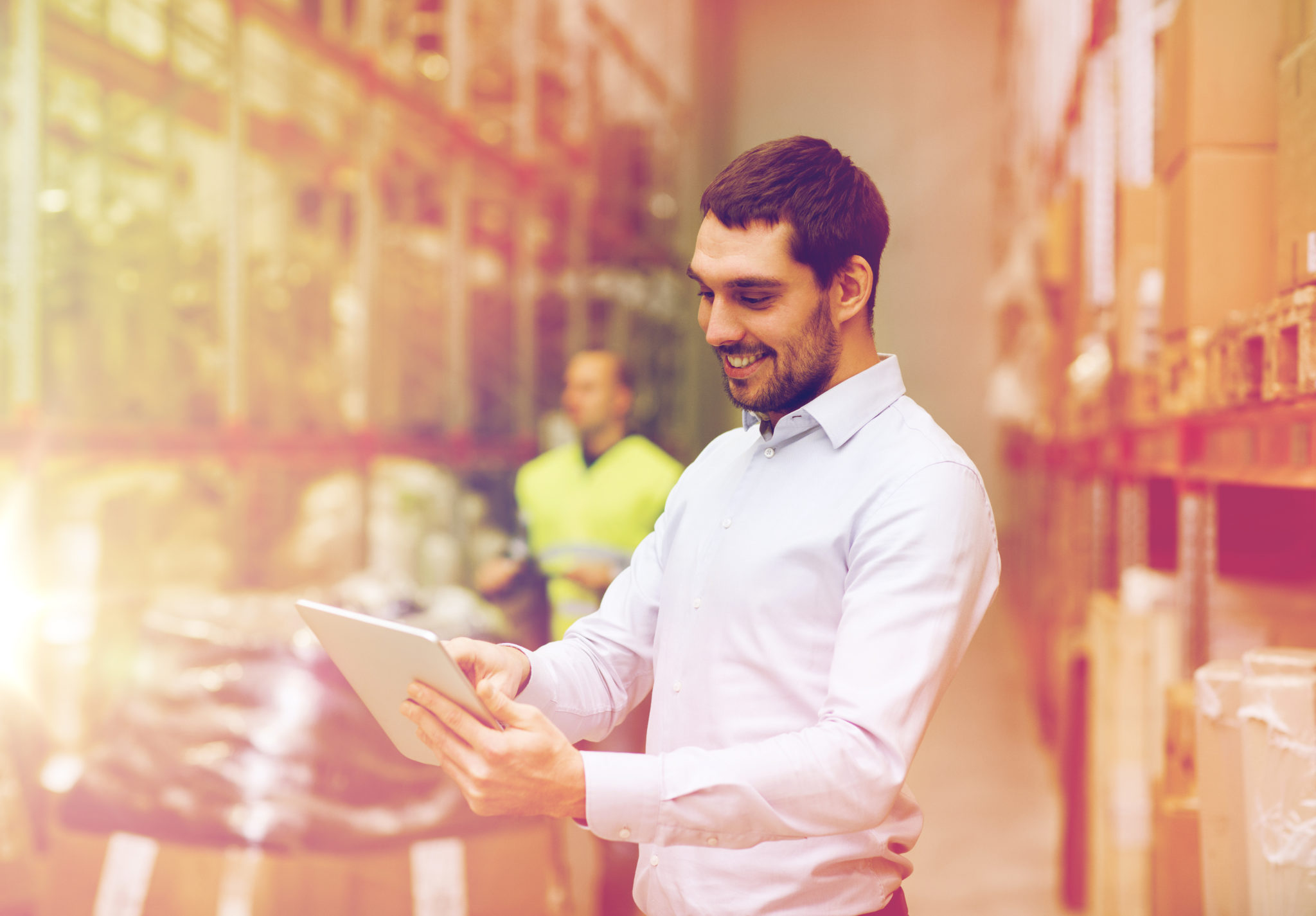 After a successful Kickstarter or Indiegogo campaign, there are quite a few long-term options for selling your product. If direct-to-consumer isn't right for you, crowdfunders also see big returns from selling their product wholesale, or even working with distributors.
What to Know About Selling Your Product Wholesale
Making Sense of Wholesale Pricing
If you opt to offer your product wholesale, one of the first things you'll need to determine is pricing.
A general rule of thumb is to expect the price of your goods to be doubled twice. In other words, retailers will pay double your product costs, then sell to their customers for double what they pay you. Of course, this can vary but this is a good place to begin, as there is much more to consider.
When you're setting your price, you'll need to make sure your wholesale price fits into your margins as a whole. Don't forget to consider the cost of shipping, marketing and other overhead when determining pricing. Keep in mind that you may need to lower your costs for wholesale pricing to work. You'll need to consider what customers are willing to pay for your product, and how much retailers will expect to make off of it.
If getting the numbers to make sense on your end proves tricky, consider enforcing minimum order quantities to help you hit your sales goals. If you choose to go this route, you can order volume pricing or pricing tiers, where retailers pay less per unit if they buy more, to incentivize large orders. Additionally, you may want to have higher minimum initial orders, and then smaller minimum reorders.
Lastly, if you're also selling to customers, don't undercut your retailers! You can't sell to customers for the same price you sell to retailers – even big sales can upset your retailers if not executed properly.
Determining Where to Sell Your Product
The first question to answer when determining where to sell your product is who your target audience is. You likely already know this, so think about where they shop. If you aren't sure where to start, do some research into where your competitors sell their products. You can also begin with a Google search. For example, if you are hoping to get into local brick and mortar stores, search the type of store you're looking for + your location, and start making a list.
As you're creating your list of businesses to reach out to, don't forget to consider how you will communicate with retailers. Bigger stores may have buyers, whereas if you sell to smaller stores you will likely work with the owner. Take your preference or experience into consideration here!
Pitching Your Product to Retailers
Once you have a list of retailers you're interested in selling to, you can begin crafting a pitch that will make your product stand out among your competitors. Some tips to make your pitch stand out include:
Create plain, simple, high-quality line sheets and order forms for retailers to reference.
Be ready to show wholesalers customer testimonials or press.
Offer free samples to business owners who are considering selling your product.
Offer dropshipping to online retailers. This is when they sell their product on their website and you ship the product to customers.
Remember: crowdfunding campaigns on Kickstarter or Indiegogo are a great way to demonstrate consumer demand to buyers and retailers.
Marketing to Customers
Despite the fact that you are selling to retailers if you choose a wholesale approach, you still have to market to customers; after all, the more customers buy your product from retailers, the more retailers will buy product from you. Retailers buy things they think their customers will buy, so you want to create demand among their customers.
There are a few ways to do this. First, you'll need good product photography. Clean, high-quality, high-resolution product photos on a white background are ideal. Secondly, think about packaging. You want your product to look good on store shelves.
What to Know About Selling Your Product Through Distributors
An alternative method of getting your product in stores is to go through a distributor. This distributor will sell to stores, who sell to customers.
Why might you want to sell through a distributor? Not only will it save you time, but it may also help you get in more stores; many retail store owners aren't interested in setting up deals with dozens of manufacturers, and prefer instead to go through a distributor.
Note that selling to a distributor is different than selling directly to a retailer. For example, distributors will care about the profit they can make on your product, the cost of stocking and fulfilling your product, whether your product is scalable and whether you can sell multiple products to them. Scalability is especially important because distributors don't make huge profits; you will sell to them slightly below wholesale, so they can sell it to retailers at a wholesale price. Thus, they need to be able to sell a large quantity of your product to make it worthwhile. If you sell multiple products this gives you an advantage, because the distributor will be able to get more products from one source instead of working with more suppliers.
For these reasons, distributors are ideal when you are ready to scale your product and sell it in more places. If you're having trouble selling your product with individual retailers, you will probably struggle to sell it to distributors. Therefore, a good strategy may be to sell your product to some retailers, then find a distributor.
How to Begin Selling Your Product Through Distributors
1. Identify your target market. This includes geographically – if you can't produce enough product to meet a nationwide demand, don't try to market it nationwide.
2. Identify and contact distributors. Look for distributors that operate within your market, market goods from other companies in your industry, and have relationships with the types of retailers you want to get into. Don't go after the same distributors that have strong relationships with your product's competitors.
3. Pull together a pitch. This should detail sales projections along with any market research that shows demand. You'll also need to provide enough financial data to prove to the distributor that you can continue to manufacture product.
4. Negotiate. Agree on a price that covers your manufacturing costs and generates enough of a profit for you to continue growing your business, but is low enough that the distributor can resell it for a profit and the retailer can offer it at a price competitive to similar products. You may also want to negotiate an exclusivity agreement (the distributor pays more for your goods in exchange for the exclusive rights to sell them). However, you should be careful with exclusivity agreements if you plan to expand your operations to a greater geographic area.
5. Sign a contract. Don't forget to have an attorney offer feedback on any agreement!
Need help getting your product ready for wholesale? Unsure of how to market your product? Get in touch today – we'd love to see how we can help you!
Work With Us
Want to learn more about how we'd prepare your product for launch? Request a quote today.
Want To See This Advice In Action?
Check out our case studies and learn more about how we've achieved stellar results for our clients.