The holiday season is all about giving and what better song than the 12 Days of Christmas to celebrate. Check out these 12 innovative crowdfunding projects Enventys Partners had the pleasure of working alongside in 2021. If you're feeling the holiday spirit, consider funding a live project as a gift for yourself or someone else.
Celebrate the 12 Days of Crowdfunding Christmas
Adapted from the 12 Days of Christmas, Enventys Partners' 12 Days of Crowdfunding celebrates some awesome Kickstarter and Indiegogo projects from 2021. Tis' the season for giving and receiving by pledging, pre-ordering or purchasing an innovative product from a small business like the brands below. In the tune of the ol' English Christmas carol, check out some of the best 12 crowdfunding campaigns released this past year.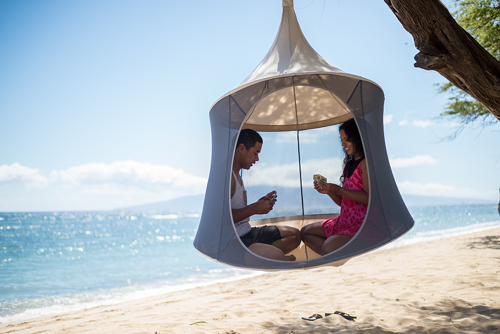 On the first day of Christmas, my true love gave to me: A TreePod Canopy
We wanted to set off the 12 best crowdfunding projects with a company favorite: the Treepod Canopy. Finally get the luxury of a cabana with the convenience and portability of a hammock wherever, whenever. Enjoy 5 large windows and lots of interior space—if you're over 6ft tall, you can even lay flat! And made with UV-treated canvas, TreePod Canopy provides an optimal shade while relaxing in the sun.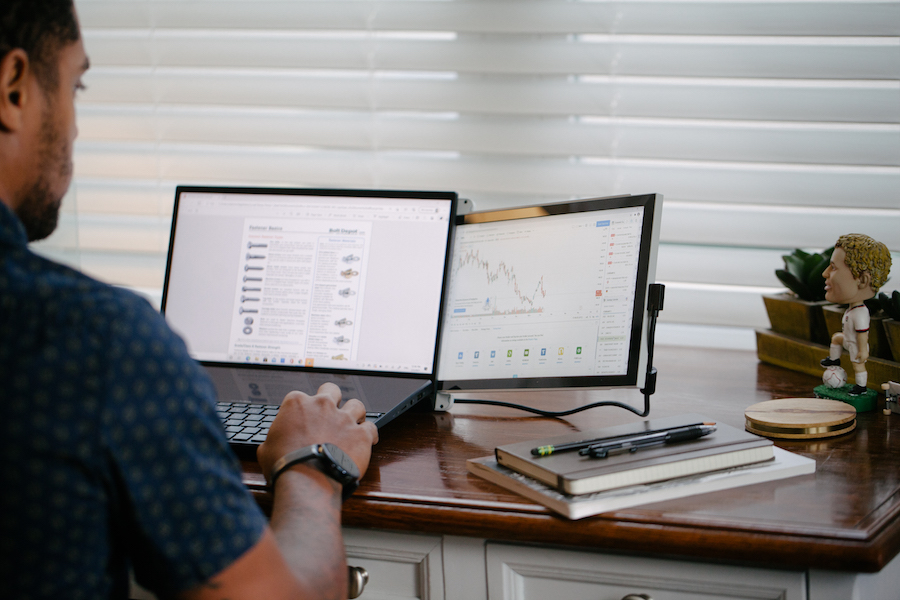 On the second day of Christmas, my true love gave to me: Portable Dual-Screen Laptop Monitors
Ever been working on the go and wished that the second screen from your office setup was with you? Never experience that again! The new DUEX Lite by Mobile Pixels, Inc., is a 12.5" portable screen that features a fast, sharp display, plenty of color options, and uses slim magnets to adhere to the back of your laptop. Whether you're looking for a secondary screen for everyday personal use or for completing school work on the go, DUEX Lite is a lightweight, slim, portable solution.
Mobile Pixels Inc.'s other portable screen is called DUEX Plus. Not only does it have a crisp, clear 1080p resolution display, but you can also slide DUEX Plus to either side of your laptop screen. DUEX Plus offers a slightly larger display screen at 13.3" and is ideal for professionals and those who wish to multitask with ease.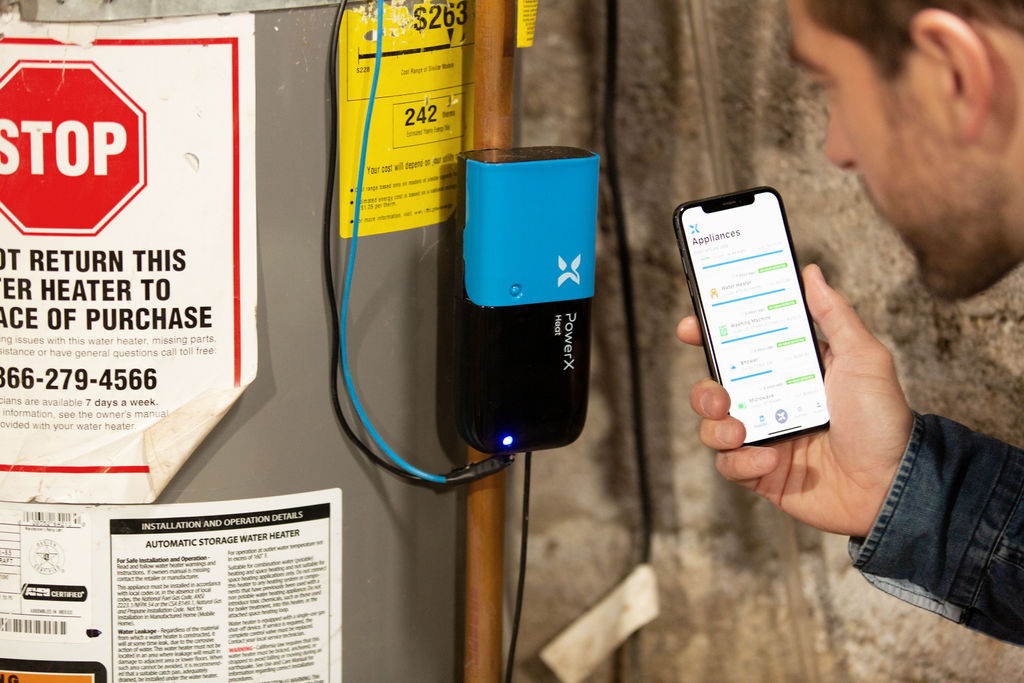 On the third day of Christmas, my true love gave to me: Optimization of All 3 Your Utilities.
Optimize three power sources you use every day and with PowerX Energy Suite, a device for 360° insight and control of your water, heat, and energy usage. With PowerX, you can view your real-time utility bill, learn about usage, set goals, detect leaks, monitor your CO2 footprint, get warned about risks or before disaster strikes, view your community data and so much more! With PowerX, you're not only helping the environment, you're also lowering power costs: users save an average of $360/yr per person on their utility bills!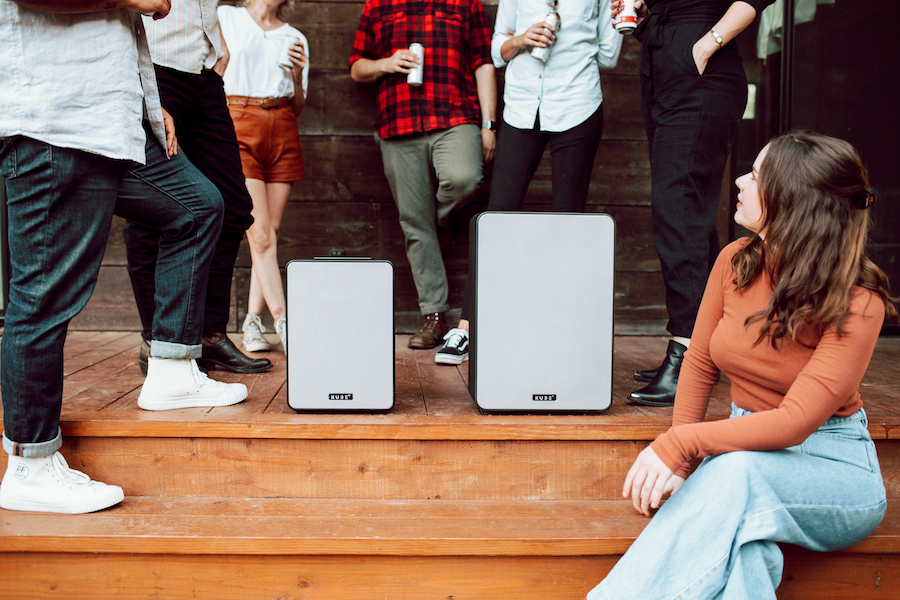 On the fourth day of Christmas, my true love gave to me: Kube4—the Portable Concert System
Would you rather listen to calling birds or a speaker designed, engineered, and optimized to provide an unmatched sound quality, indoors and outdoors? Kube4 is a battery-powered portable sound system that seamlessly syncs via WiFi instead of just Bluetooth. No more interruptions to your music when you get a pesky app notification. It's able to last up to 40 hours on its own and is durable enough to use in a variety of environments. To top it off, not only is Kube4 is lightweight and portable, but it's also elegantly designed so it can coordinate with your home decor.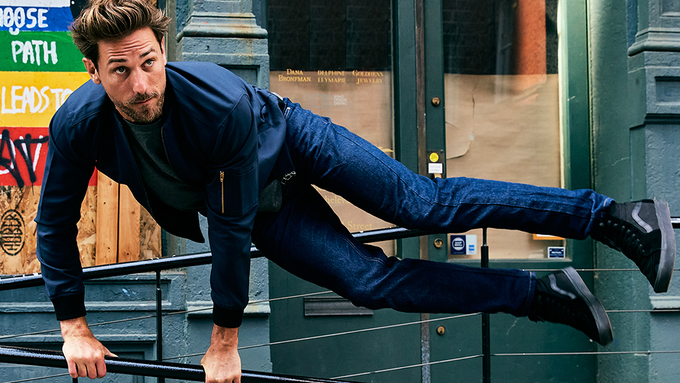 On the fifth day of Christmas, my true love gave to me: 5 (+) Pocket Performance Pants
The 5 (+) Pocket Performance Pant are custom-made slacks packed with (more than) 5 features you'll love. First, Woodies Denim uses advanced sizing algorithms to calculate your measurements and guarantee a perfect fit. Second, the pant pockets are reimagined by adding two hidden and zippered RFID blocking pockets in back along with three pockets in the front.
You can also enjoy a full range of movement with our smart stretch fabric—bike around town, run errands or work from home in comfort! Additionally, the 5 (+) Pocket Pant is wrinkle, water and stain-resistant! Finally, roll up your 5 (+) Pocket Performance Pants at night, and move around with peace of mind; they've sewn a reflective seam into the inside of the pants.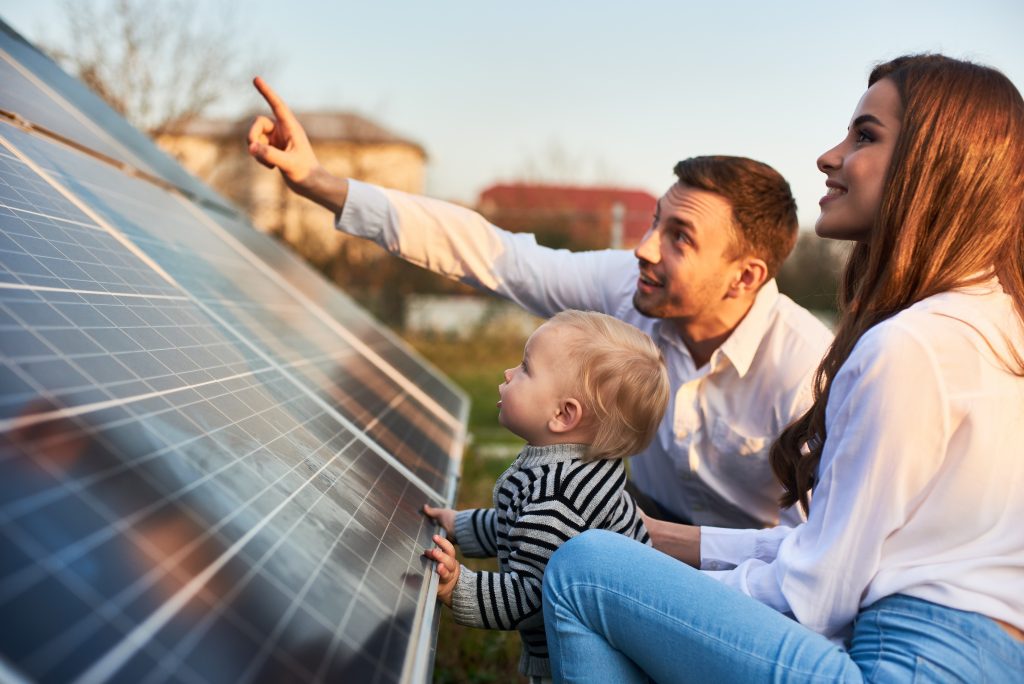 On the sixth day of Christmas, my true love gave to me: Legion Solar 6
Instead of geese laying eggs, how about you laying solar panels? Legion Solar 6, a simple do-it-yourself solar system that has battery storage and off-grid power with artificial intelligence (AI). Since you can install Legion Solar virtually anywhere and anybody with any skill level can set up, solar energy is no longer an expensive complicated process.
Energy production of each micro-inverter is controlled so energy production is less than or equal to your energy consumption, allowing you to generate your own electricity unrestricted. As a result, you don't need to seek interconnection permission pertaining to utility company-approved grid-tied solar systems when using Legion Solar 6.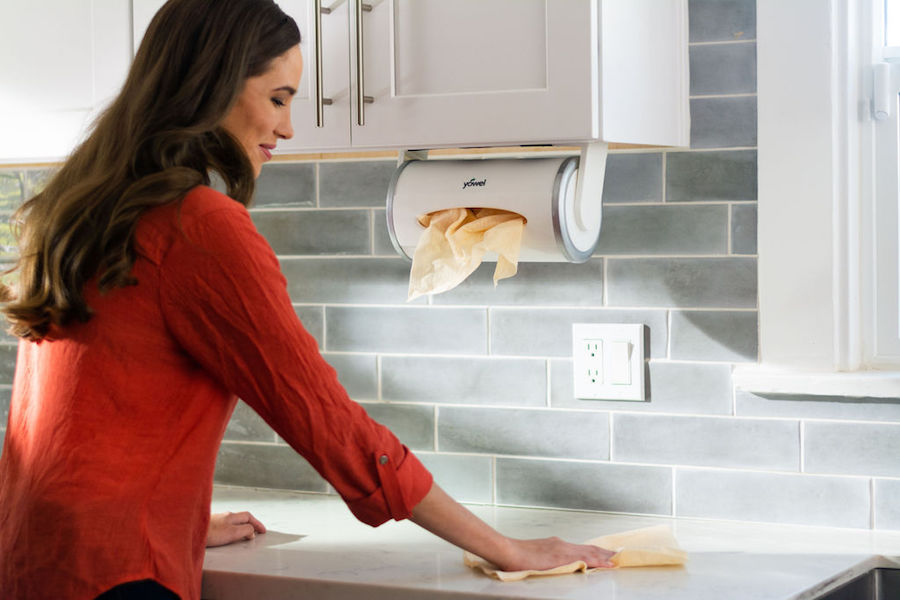 On the seventh day of Christmas, my true love gave to me: Yowel (or way more than 7 Reusable Towels)
While it's a nice thought to be swimming with seven swans, you're probably just swimming in mess right now. Yowel replaces the need for wasteful paper towels with its convenient and sustainable reusable towel system. The patented towel dispenser comes in an under-cabinet or countertop model for you to easily grab and use one of its reusable towels! The environmentally-friendly towels don't need to be folded, rolled, etc. Just grab a handful and throw them in the dispenser—it's that easy!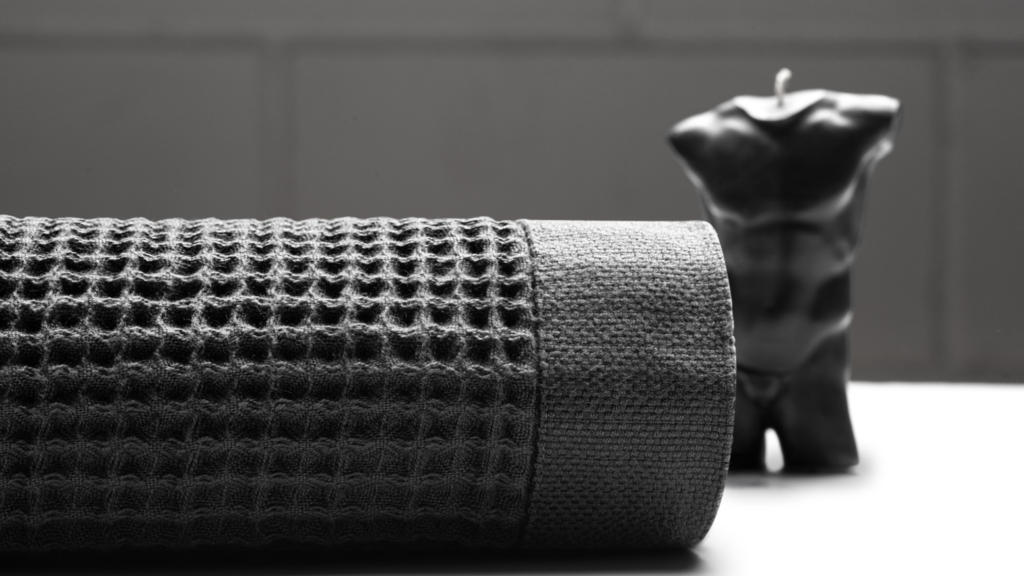 On the eighth day of Christmas, my true love gave to me: Casamera, Reimagined Bath Towels
Only the highest-quality towel can clean up eight milking maids. What makes Casamera so good at absorbing moisture is the deep honeycomb-like pockets. This texture gives it more surface area and allows air to filter through, helping it to dry quicker. Every step of the manufacturing process utilizes sustainable processes and eco-friendly materials from managing wastewater to packaging. Made entirely of ingredients you can trust, with none of the icky stuff since Casamera is completely plant-based, 0% plastic packaging.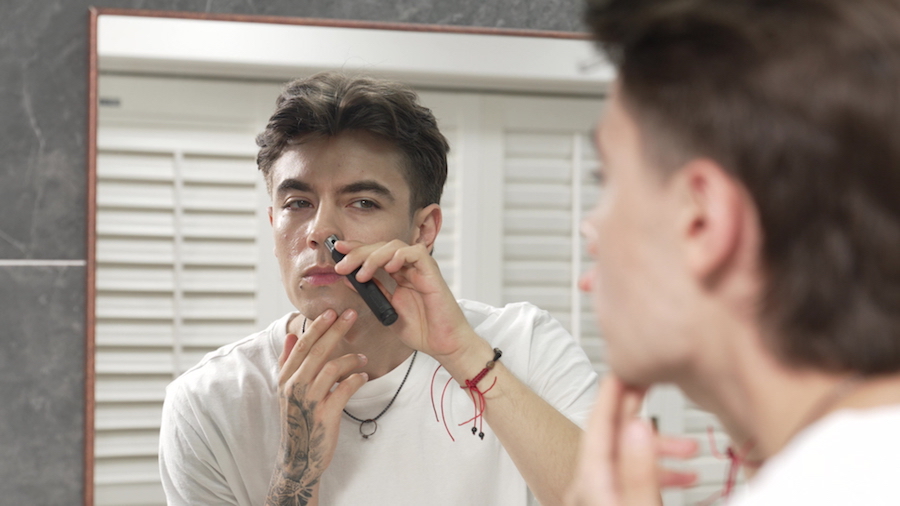 On the ninth day of Christmas, my true love gave to me: M-9
Dancing ladies, step aside. Say hello to the world's first dome-shaped ergonomic nose hair trimmer. With M-9's light, portable, simple, and curvy concaved design, users are free from the threat of hurting themselves due to the absence of a mirror. It's also upgraded to a new motor from the previous model, providing a more delicate and precise trimming with a high-speed centrifugal cut. M-9 will keep you safe, slick and sterilized.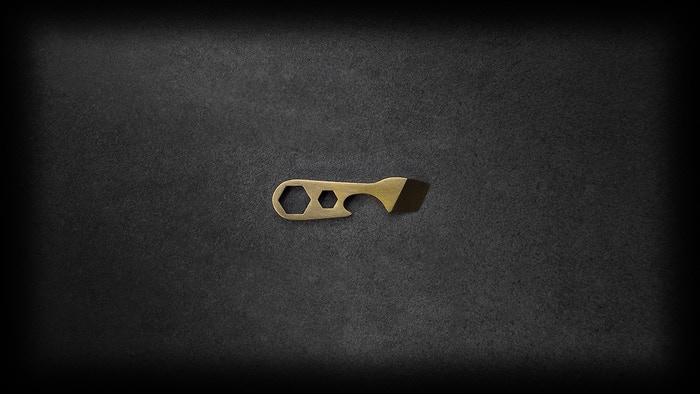 On the tenth day of Christmas, my true love gave to me: Claw 2.0 – The World's 2nd Smallest Multitool
Sometimes the biggest gifts come in the smallest packages. Claw 2.0 gives you 10 reasons to love mini multitools. Its main features include a bottle opener, box cutter, pry tough fixtures, hex input, flat-head screwdriver, rounded blade tip, ergonomic finger ridge, 2 hex choices, precisely engineered, and made from grade 5 titanium or polished stainless steel. Not only is it TSA safe, but Claw 2.0 also includes a lifetime warranty.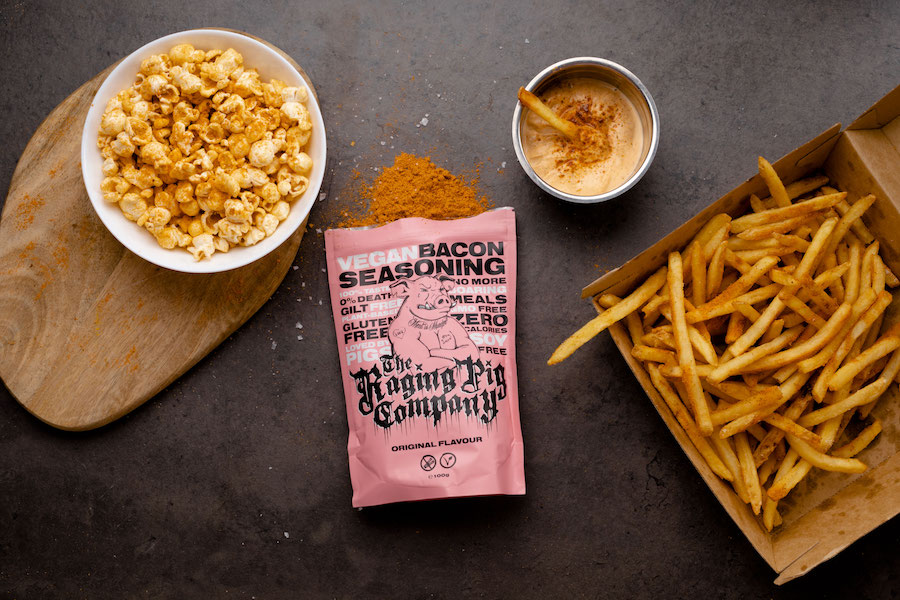 On the eleventh day of Christmas, my true love gave to me: Raging Pig's Vegan Bacon Seasoning
The pipers' piping need to pipe down until they've tried this life-changing bacon seasoning. Without sacrificing the life of pigs, your own health or the future of our planet, Raging Pig Vegan Bacon Seasoning allows you to baconify literally any meal! It's has been tested, approved, and loved by 2000+ people during a 9-month R&D phase resulting in an overall score of 9.94 out of 10 satisfaction. If you love bacon, you will GO MAD for Raging Pig.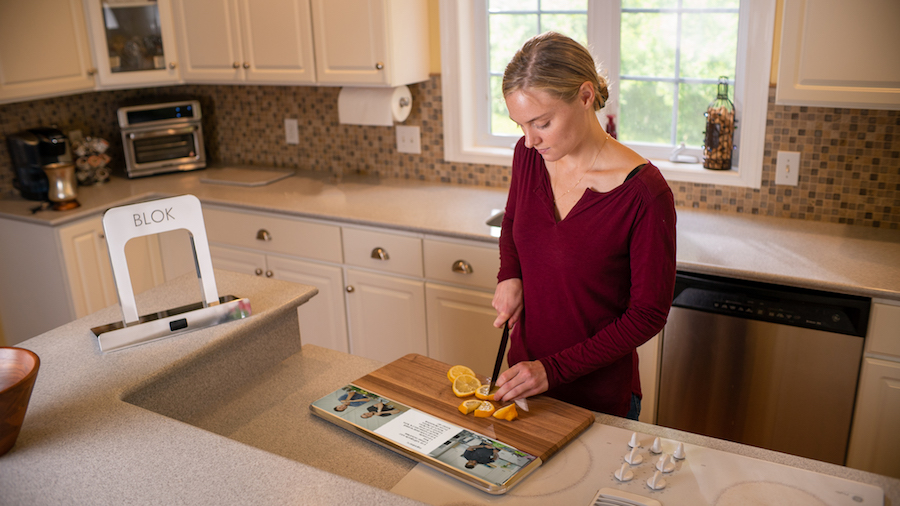 On the twelfth day of Christmas, my true love gave to me: 12 Months of Cooking with BLOK
Drum up your culinary game with BLOK, the smart cutting board AND virtual cooking classes. With BLOK's embedded digital display and beautiful wood prep surface, you'll learn how to cook delicious meals via live and on-demand cooking classes led by expert chefs. It's a high-energy, engaging way to connect with people all over the world and all from the comfort of your own kitchen!

Enventys Partners Wishes You a Happy New Year!
Whether you're a client, prospective shopper, or just a fan of our blog, we hope you have a safe and merry holiday season. If you feel inspired by the brands mentioned above, reach out to us. Let's work on giving your crowdfunding campaign a winning shot at success!
Work With Us
Want to learn more about how we'd prepare your product for launch? Request a quote today.
Want To See This Advice In Action?
Check out our case studies and learn more about how we've achieved stellar results for our clients.