"I think the most rewarding aspect is that the apparel that I've developed through Kinflyte is helping women and different people who are in need of more support."
Celebrating Success: Kinflyte
In this series, "Celebrating Success," we're speaking with innovators and entrepreneurs who walked the journey of taking a product from idea to reality. Today, we're speaking with Vivian Lee, creator of Kinflyte. In 2019, the Kinflyte campaign raised $72,333, and subsequently launched a successful ecommerce site.
When you look back at the journey of launching Kinflyte, what stands out to you most about the whole process?
I worked in the tech space and in the video game industry. I was really enjoying the work of coming up with marketing programs and helping to develop awesome products. But, what stood out for me was that I wasn't really fulfilling my own dream, my own vision, for something that could be useful or could actually make people's lives easier. Fundamentally, I think that was something that struck me. I realized I could do something on my own. I could be an entrepreneur.
You launched Kinflyte on Indiegogo. Why did you choose that route?
I had previously ran a Kickstarter campaign for a tech startup that I had worked for. So I had some insights on Kickstarter and the value of it for product market validation, driving excitement,  and getting real-time customer feedback before a product hits the market. But I had never had the opportunity to launch an Indiegogo. I reached out to one of the product managers on Indiegogo and she was super excited and keen on the concept and the campaign idea. That's what led me to go to Indiegogo over Kickstarter.
More importantly, I had zero background in apparel. It was a completely new territory. My background is in interactive software and video games marketing. I needed Indiegogo to really understand the market fit, get real-time customer feedback and make sure that I had all the key, foundational things ready to truly launch a new product line and a new brand. Indiegogo was the perfect platform to not only raise money through pre-orders, but really understand what I was doing before I launched the whole direct-to-consumer ecommerce brand.
What made you decide to launch an apparel business? One might think a tech-related product would have been a more natural fit.
I had two young kids. I worked 12 hours a day and had a two- to three-hour commute living in the Bay Area. I was having back, neck and shoulder pain because I didn't have the best posture and I had a stressful life. It was a lot to juggle. I'd done my own research as a consumer and started buying and testing different products. I tried posture correctors, braces, straps, posture bras and tops. They were all either clunky, uncomfortable or just plain ugly. I really wanted something that could work for women.
Women have very challenging physiques because our proportions are very different from men. So, I came to this place where I thought I could develop a product that could really work for women. I thought, 'why not do it in our most important, foundational clothing' — Our bras or underwear. These things that we wear traditionally under our clothes or wear as athleisure. It was my experience working in tech, actually, that led to this conclusion that I could create a relevant, helpful product that can work for women that just really didn't exist.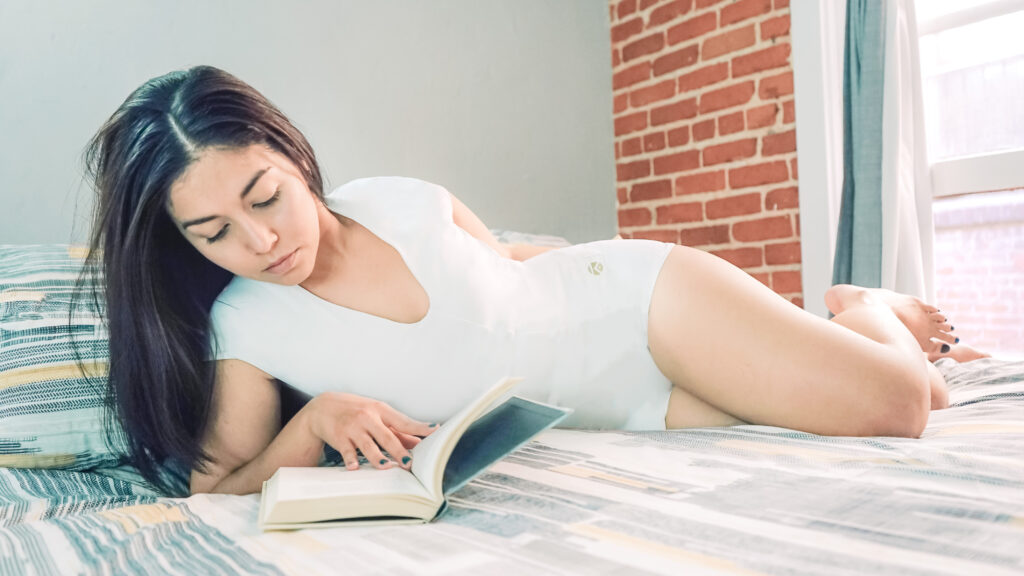 Did you have any fears or insecurities along the way or moments where you wondered what you'd gotten yourself into?
I had all of those thoughts. I was like, 'what the heck have I gotten myself into? I have zero experience in apparel.' The supply chain is super complex. I'm not a designer. I had specific ideas. I've always really appreciated and been fascinated by couture fashion. But I had all of those fears and insecurities.
At the end of the day, coming from tech, one thing that I knew for certain is that innovation comes from people outside of established companies. Any industry vertical, if you look at it, it's always ripe for disruption. Oftentimes, it comes from someone who's not necessarily an insider. So I think that gave me courage and confidence because I was deeply versed in product market research and consumer insights. Those key elements that are necessary to really develop products and have a feedback loop with consumers.
What has been the most gratifying piece of your journey so far?
The most gratifying piece has been the feedback from customers. We receive emails all the time from customers who say, "This has made such a big difference. Not only has my posture improved, I no longer am dealing with searing neck pain, shoulder pain or back pain." I think the most rewarding aspect is that the apparel that I've developed through Kinflyte is helping women and different people who are in need of more support. And it is a game changer.
Were there any comical moments that stand out when you look back?
Yeah. I would say Kinfylte has a unique design, so it doesn't look anything like your traditional bras, or even sports bras. It has influences from Art Deco shapes, and there's a sci-fi influence, and I looked at traditional Korean Hanboks, which have a 2,000 year history, to create a really unique look. I've gotten some hilarious feedback through comments on social media. People will say they feel like Ripley from 'Alien' or like a superhero or character from a sci-fi film. It makes me laugh because that element went into the design, but it was created to be a mainstream product to support a range of lifestyles.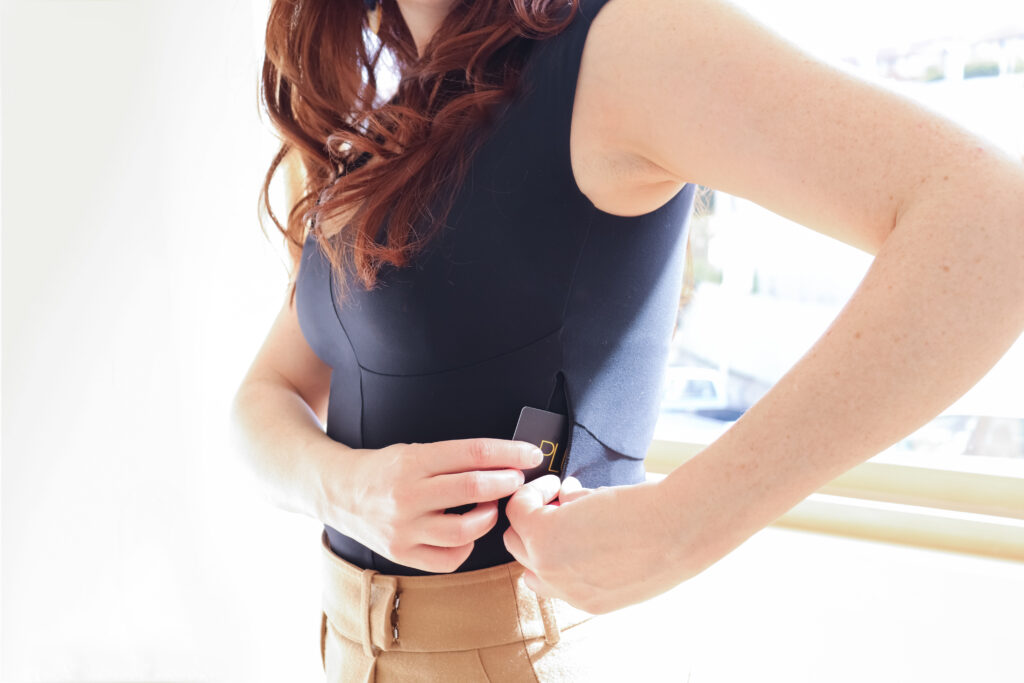 What was the process of transitioning from crowdfunding to ecommerce like?
I was really happy with the success of the Indiegogo campaign and working with Enventys Partners. This was my first solo campaign on Indiegogo so I didn't know all the key aspects of how to make it truly successful.
The reality hit when I received all these pre-orders. Obviously, I'd finished prototypes working with this amazing innovation lab out of Portland, Oregon, but I hadn't basically finalized a manufacturer for the products. So I was waking up with cold sweats, like, 'how am I gonna do this?' The hardest part was dealing with the wholesale supply chain, sourcing all the fabrics and trims, and working with a manufacturer that could do very complex, technical performance wear.  Kinflyte is very technical and difficult to produce, so I interviewed different companies throughout the US and I found a manufacturer overseas. The transition from Indiegogo to ecommerce was a big leap, and I couldn't have done it without the help of Enventys Partners. Enventys gave me time to focus, to really concentrate on supply chain, manufacturing or shipping. Those things are the trickiest parts when you're first getting set up.
What do you wish that you would have known before you started Kinflyte?
Women's anatomies are very complex and no two body shapes are alike. Everyone's very different proportionally, whether it's a long torso, short torso, your bust and your underbust, so it's truly one of the most complex, challenging aspects of designing undergarments. I wish I had known more about some of the fit needs. But I've learned that over the time since launch, and we've made a ton of iterative improvements.
Did you make any mistakes or overcome challenges that others might be able to learn from?
I made a lot of mistakes, but I would say they weren't massive mistakes. I think because I had a lot of insecurities about what I was doing, I asked a ton of questions. I think for any startup entrepreneur it's important to ask a lot of questions, and if you catch something, catch it quickly so that you can make immediate adjustments. So in the beginning, I would say, I definitely made some mistakes. I would make more iterative mistakes, things that would be solved in the next production run.
I think if I had to do it all over again I would have started off with smaller, smaller batch production runs in the very beginning, so that I didn't have as much inventory. When you're first starting out, don't commit to a giant production run. Start out small. Make sure you're happy with your prototypes, your samples, and your initial production run and then you can commit to larger runs.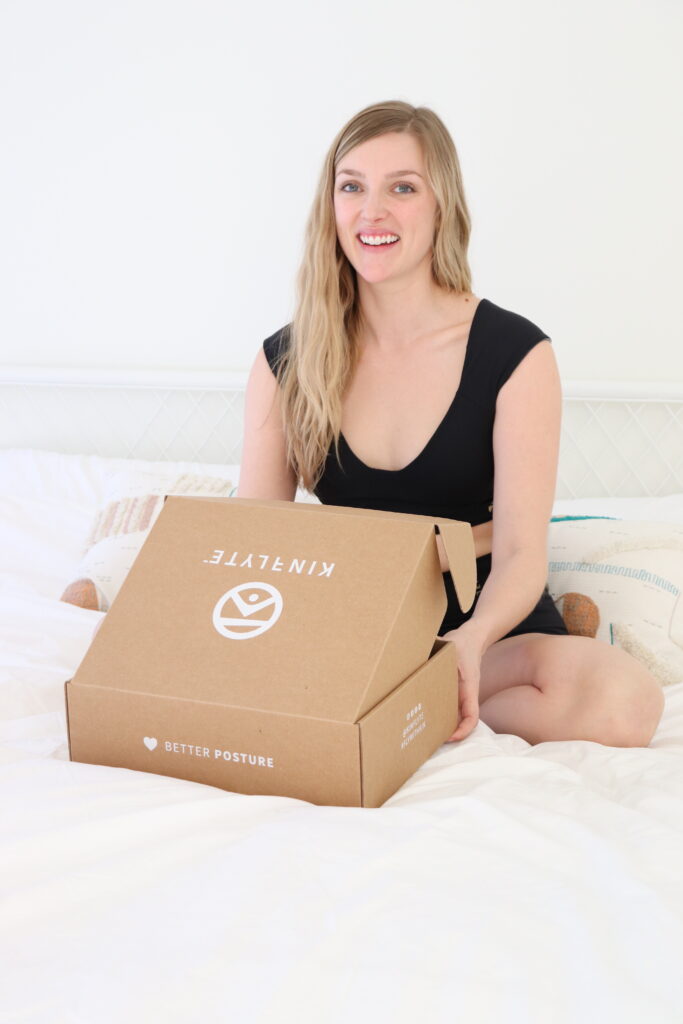 Do you think it's wise for entrepreneurs in the product space to simply produce, as opposed to waiting for perfection before they produce?
I would say you know you have to start somewhere. You're never going to produce a perfect product, especially when it comes to people, because everyone has very specific tastes and needs. So one customer could absolutely love your product and another customer may actually hate it. That's just the reality. So I think, you know, crowdfunding is a great way to market test, get your market fit and understand the feedback on your product.
Because I come from the tech world where it's natural for you to iterate, that's how I look at the apparel space. I look at what I'm doing and, and say, "I need to treat it exactly the way it works in the software tech space." The product that you first put out will not be the same 12 months or 24 months out, it will look different and that's because you're making improvements along the way.
What singular piece of advice would you give someone who comes to you with a big idea in mind?
I would tell that person to write down their thoughts in an organized fashion and say what problem they are solving. I think we all come up with great ideas, but at the end of the day, it's got to serve a purpose and a need. It also has to be something they are going to be excited about and follow through and really go all in. I think that's where a lot of early stage businesses quickly fail — there's not that follow through. The hardest part is answering those foundational questions for yourself, and if you can answer those key early questions, then the rest of it will come together.
Enventys Partners Celebrates Client Success
As we celebrate 20 years in business, Enventys Partners is grateful to the clients who trusted us to be a part of their journeys. If you're looking to bring an idea to life, we'd love to partner with you too. Connect with us.
Want To See This Advice In Action?
Check out our case studies and learn more about how we've achieved stellar results for our clients.